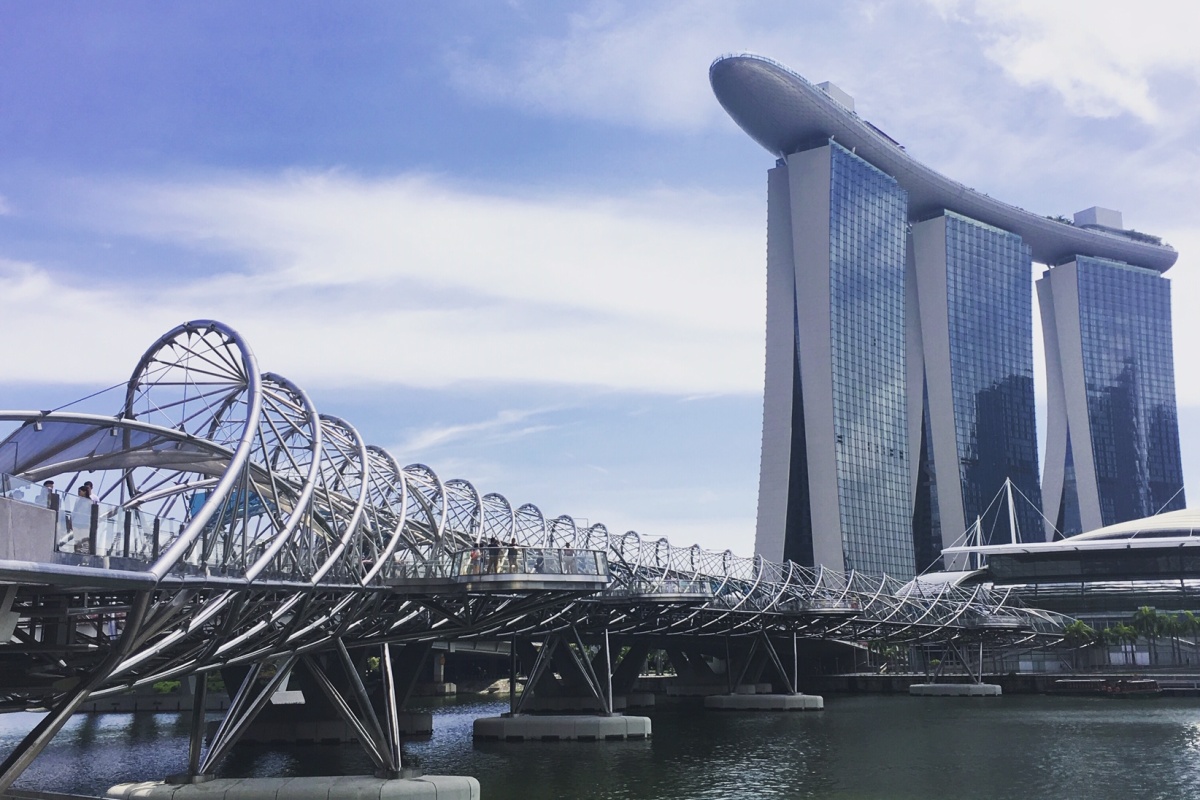 The technology is helping Singapore meet its construction challenges
Singapore has partnered with Ordnance Survey (OS) to develop data processing and 3D data modelling to help the republic plan its future city more effectively.
The UK mapping agency provided expertise to a project with the University of Singapore and the Singaporean government in which it championed the use of building information modelling (BIM) data and its potential to transform urban planning.
OS contributed knowledge about the CityGML data model, an exchange compatible with BIM that stores digital 3D models and cities, so data can be automated.
Space limitations
This comes at a vital time for Singapore. The densely populated country, roughly the size of London, has ambitions to grow from 5.5 million to 7 million people. But space is limited. Housing is high-rise, with people living in 30- to 40 storey high buildings.
At the same time, Singapore has a height restriction on new developments because of airports at one end of the city.
"There is a real premium on space, and a real premium on space for people. They have got ambitions to grow their population, but they have constraints from their geography, and all the different demands they are trying to manage as a city nation," said James Crawford, senior technical product manager, OS.
"Not just where buildings fit it in, but what it looks like and how. They have a real need for managing construction design and development, because how do you meet those challenges? The investment they have chosen to make is in digital copies of their buildings. This essentially is where BIM models could provide an ongoing resource for them to use."
For the construction industry, using BIM data is a step forward because it pulls together every element of the building process into one place, from each domain, using an exchangeable data format, according to OS.
Historically, for example, design teams, or electrical teams, stored their individual data in different formats and places. Working together in BIM gives a clearer and more rounded vision for everyone involved.
"The investment they have chosen to make is in digital copies of their buildings. This essentially is where BIM models could provide an ongoing resource for them to use"
Singapore's geospatial industry and urban planning departments are responsible for deciding what the city will look like in 20- to 30 years' time. Having more data, such as BIM, enables them to plan and design areas with specific groups in mind, such as the young, the elderly, and community groups.
Construction can take two or three years, so if urban planners can access information at the earliest stages, before a new high-rise building is built, it affords time to make changes and plan the outdoors environment around it.
"Both the urban planning and geospatial teams have access to new information that they didn't have access to before. They can now improve the depth of analysis they can do, by extracting the information they need from BIM models," continued Crawford.
"For example, if you are going to introduce a new type of sensor technology, where are the locations that will maximise your available budget or resources to achieve the best result? How do you figure out where those places are? You need a digital model of a city to do those types of analysis."
He added that OS had made important steps towards helping Singapore's construction and geospatial industries, by encouraging the use of Open Geospatial Consortium's CityGML data standard. This was having a galvanising effect on getting both sectors to collaborate, he reports.
You might also like: