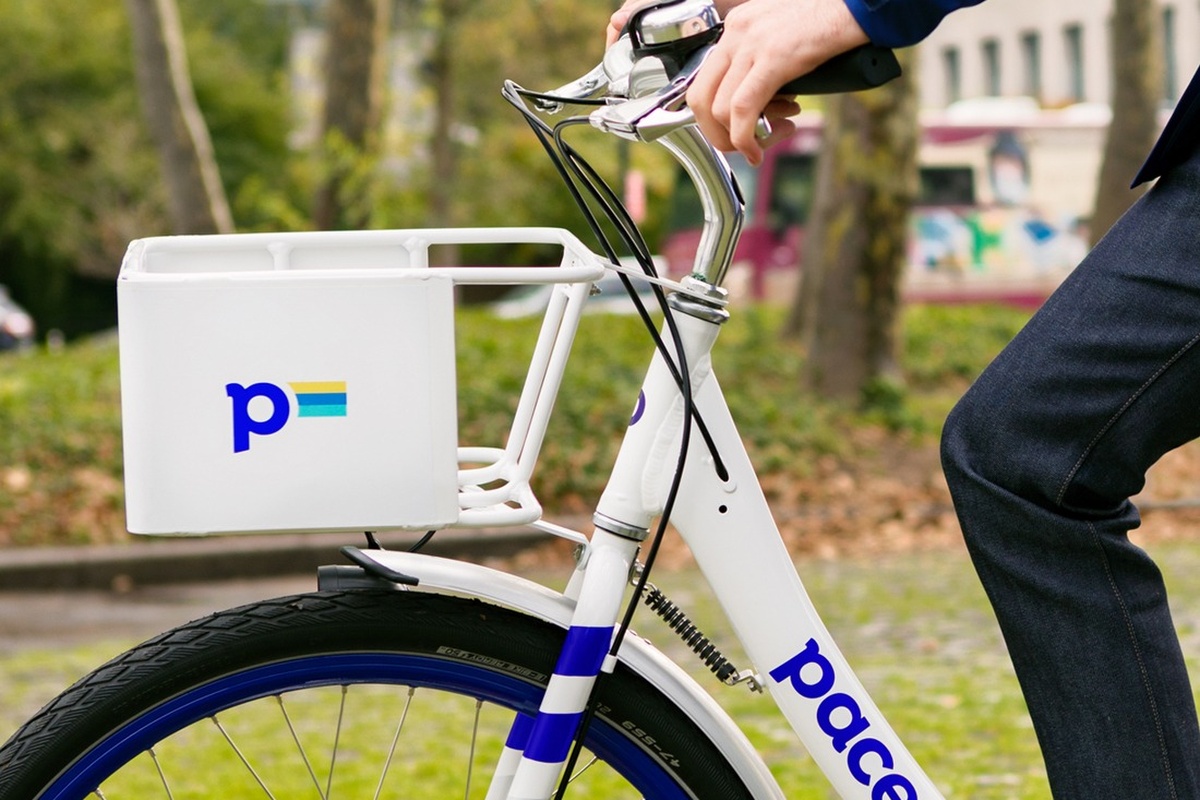 The parking platform supports Pace bikes and other dockless vehicles
Pace, the dockless bike-sharing service for smart cities and colleges, is launching a parking platform for all dockless mobility vehicles including pedal bikes, e-bikes and electric scooters.

Pace Parking will initially be rolled out in Chicago, Austin and Bloomington this month, and other US cities later this year. The platform is designed to support the shift towards lock-to dockless mobility, as evidenced by the growing list of major US cities that have passed lock-to regulations including Chicago, Austin, and Boulder.

Lock-to technology ensures dockless vehicles lock safely and securely to fixed objects, not just to themselves, to mitigate the drawbacks of 'free floating' dockless models such as theft, damage, vandalism and rights-of-way violations.

Pace is now providing Pace Parking to cities with lock-to regulations, and to private landowners and local businesses in all cities where Pace bike-share is operating. Its goal is to ensure communities have the parking infrastructure needed to support and scale tens of thousands of shared mobility vehicles.

"With the meteoric rise of dockless bikes, e-bikes and electric scooters in the US, our cities are now in the early stages of a massive transformation in how people get around — one as significant as the personal automobile in 20th century," said Tim Ericson, CEO and founder of Pace parent, Zagster.

He added: "Imagine a city with tens of thousands of cars and nowhere to park them — this is the huge challenge faced by every major US city right now. Without mobility parking infrastructure, cities have no solution to securely park the flood of new vehicles descending upon their streets and sidewalks."

Lock-to regulations — the requirement that all dockless vehicles lock to something at the end of a rental trip and while idle — have become increasingly important. Chicago and Austin were the first major US cities to establish lock-to regulations to mitigate bike litter, theft, and obstruction of public rights-of-way - the problems that other cities have seen with 'free floating' dockless bike and scooter sharing.

Real estate developer Presidium is working with Zagster to offer mobility parking on its properties and is currently working to develop mobility-as-a-service (MaaS) strategies for its transit-oriented developments. "As one of the early real-estate developers working with Zagster to offer mobility parking on our properties, we have found that it is the best way to provide an essential amenity and contribute to our goal of supporting all forms of shared mobility," said Chris Czichos, vice president creative director at Presidium.

Austin-based real estate company Parallel Group is deploying the Pace parking platform at its Muze student living building. "We see the promise of its new parking offering through its footprint in past student housing markets across the country and the significant demand for bike-sharing options in Austin, especially near the University of Texas's campus," said Kristen Penrod, the group's principal. "We've seen our relationship with Zagster grow from station-based bike-sharing to multi-modal dockless mobility — providing more flexibility to our residents."

If you like this, you might be interested in reading the following:

Dockless mobility: How to stop the wheels coming off
Dockless mobility services are a fascinating example of good intentions hitting the real world, with sometimes unexpected results. While there's a way to go, steps are being taken to calm the chaos.
Read more

Pace rides into Austin
It becomes the second major US city to require lock-to technology for dockless mobility providers
Read more
Zagster wheels in new bike-share system
New nationwide bike-share service is said to offer all the benefits of dockless bike-sharing with none of the drawbacks
Read more