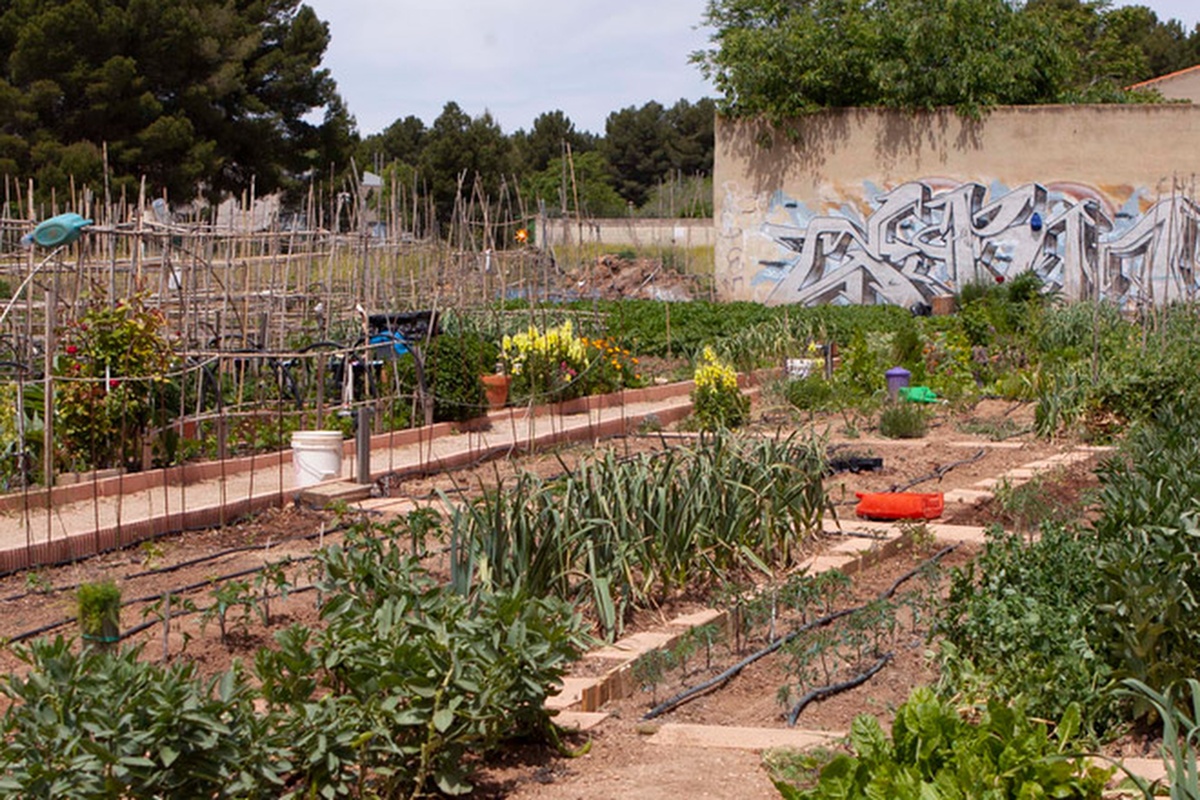 The social garden project in the city of Albacete brings generations together
Sustainable energy innovation engine, EIT InnoEnergy, is providing Renault's community initiative, FeliZiudad, with a means of assessing and certifying its impact on improving the quality of life in communities across Spain.
The endorsement programme has been likened to the Blue Flag scheme, which has helped thousands of communities connect with and protect the biodiversity of their coastlines. It aims to help celebrate and draw visitors to those communities seeking to live more sustainable lifestyles.
Assessed against four initiatives
FeliZiudad is a platform which seeks to help make neighbourhoods, cities and towns become more sustainable, and happier places to live. EIT InnoEnergy will design, implement and manage an endorsement process which will assess initiatives supported through the platform against their contribution in the following areas:
sustainable mobility: the use of low-emission means of transport, public transport or shared transport will be evaluated and will contribute to improving efficiency, quality of service and improving air quality at the local level and reduce CO2 emissions globally;
buildings: energy efficiency, local generation of electricity and heat/cold through renewable energy will be considered;
public spaces and habitability: the space available for pedestrians, green and leisure areas and their biodiversity, local production of resources, waste management, air quality and noise levels, will be assessed;
social cohesion: the aim will be to evaluate aspects such as the diversity of the population, inequality and provision of equipment.
Initiatives have to be driven by citizens themselves and have a real and recognised effect on life in the neighbourhood. The more initiatives with these requirements, the more points the neighbourhood will gain.
"It gives us the opportunity to expand our mission of sustainability throughout society and thus contribute to a better quality of life of the citizen"
The endorsement will include a specific logo to be used publicly by the award-winning neighbourhoods. The scheme will be piloted in five neighbourhoods initially, before being rolled out across Spain.
"Collaborating in such an ambitious project with Renault, a leading company worldwide, gives us the opportunity to expand our mission of sustainability throughout society and thus contribute to a better quality of life of the citizen," said Mikel Lasa, CEO of EIT InnoEnergy Iberia.
The FeliZiudad platform, which was launched earlier this year on World Happiness Day, already has more than 35 initiatives registered from across Spain including Madrid, Catalonia, the Basque Country, Galicia and the Valencian community of Aragon.
Projects include a social garden, established to bring generations together to share experiences and teachings and combat loneliness, and the bike co-operative, Biciclot, which refurbishes old bikes while also teaching young people and adults about bike maintenance and repair.
The partnership will also see EIT InnoEnergy, which is supported by the European Institute of Innovation and Technology, develop a Citizen Initiatives programme which will include an element of reward for the most impactful initiatives.
You might also like: