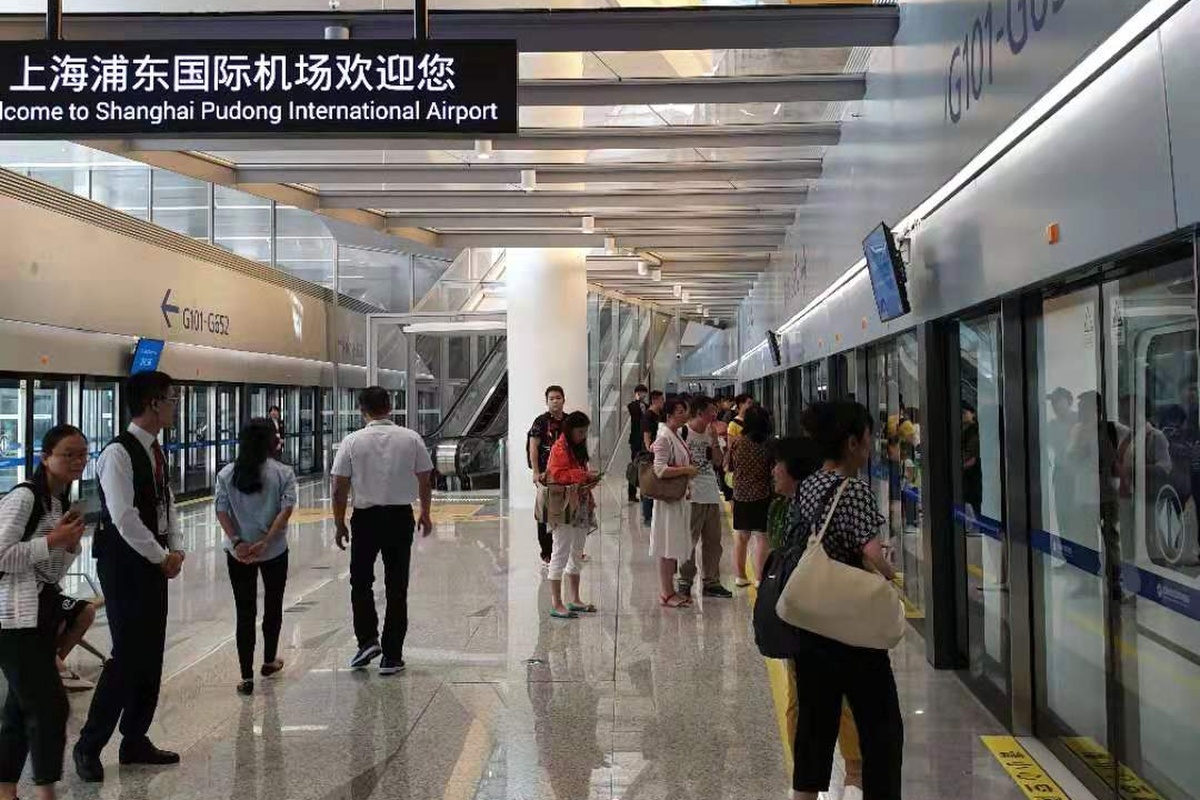 Operation of Pudong metro in Shanghai is underway. Copyright: Shanghai Keolis
Shanghai Keolis, a joint venture between the Shanghai Shentong Metro Group and Keolis Group, has begun operation of the new automated Shanghai Pudong International Airport metro.
The passenger rapid transit (PRT) system connects two existing terminals and two satellite halls. The 7.8km line is expected to shuttle up to 250,000 passengers per day.
Automated metro network
The contract to operate and maintain the metro network was awarded by Shanghai Airport Authority to Shanghai Keolis in 2017 for a 20-year period. This is the second automated metro network that Shanghai Keolis operates in China.
With 60 million travellers per year, Shanghai Pudong International Airport is, reportedly, the ninth busiest airport in the world. The expansion of the airport with two satellite halls aims to address the growth in passenger numbers to Shanghai, which expects to be welcoming 80 million passengers per year.
CBTC technology means it can be operated at higher frequencies and speeds in complete safety with or without a driver
The PRT system features communications-base train control (CBTC) technology, meaning it can be operated at higher frequencies and speeds in complete safety with or without a driver.
Built by Chinese manufacturer CRRC, the trainsets are 94 metres long and can accommodate up to 800 passengers.
Present in China since 2014, Shanghai Keolis employs some 500 people and carried more than 7.5 million passengers in 2018.
In addition to Shanghai Pudong International Airport's automated metro, Shanghai Keolis operates the Shanghai Pujiang automated metro line (Shanghai's first automated metro line) and the Shanghai Songjiang tramway network.
On a worldwide basis, Keolis operates automated metro networks in France (Lille, Lyon and Rennes), the UK (London), India (Hyderabad), and Qatar (Doha).
Keolis also announced it will be involved in the automated metro that will serve the Frankfurt airport terminals in Germany from 2023 onwards.
You might also like:
Canadian city launches rapid transit system