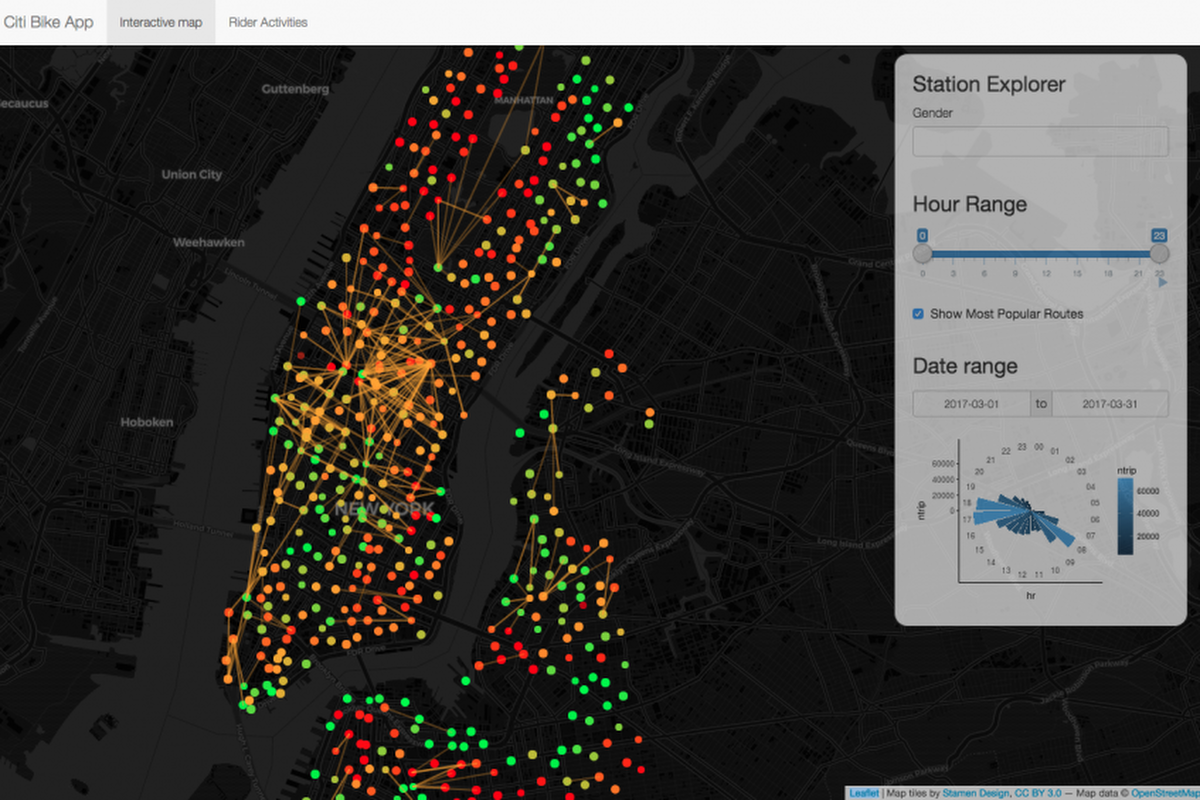 How New York City visualises city bike rides is one of the examples of data usage
Data-Smart City Solutions has introduced a searchable public database comprising cutting-edge examples of public sector data use.
The Harvard Kennedy School research initiative's Solutions Search indexes interactive maps and visualisations, spanning civic issue areas such as transportation, public health, and housing.
The aim is to help data innovators more accurately understand and illustrate challenges, leading to optimised solutions.
"By showcasing successful data-driven initiatives from across the country, we have the opportunity to help city leaders learn from each other and avoid reinventing the wheel," said Stephen Goldsmith, Daniel Paul Professor of the Practice of Government and faculty director of the Innovations in Government Programme at the Ash Centre.
Goldsmith, who also leads the Civic Analytics Network, a national network of municipal chief data officers, is a former deputy mayor of New York and mayor of Indianapolis, where he earned a reputation as one of the country's leaders in public-private partnerships, competition, and privatisation.
The new user-friendly public database includes 200 data-driven models for civic technologists, community organisations, and government employees. It spans city, county, state, and federal levels, and features a wide variety of interventions and initiatives, including maps, data visualisations, and dashboards.
Examples include the California report card, and GradeDC.gov dashboards that measure community health and run on citizen input, allowing residents to rank various city services and agencies.
Users can also find Redlining Louisville: The History of Race, Class and Real Estate, a visualisation that explores the impact of disinvestment in Louisville neighbourhoods.
If you like this, you might be interested in reading the following:
Data 50
Data-driven innovation is a mixed bag in the US, according to a recent study by the Center for Data Innovation based in Washington, D.C.
Creating a model world
NTT Data will create off-the-shelf 3D vector building, vegetation and bridge models within Japan
Nearmap offers oblique perspective of the US
New service aims to help industries plan, design, estimate, communicate and execute their smart city plans