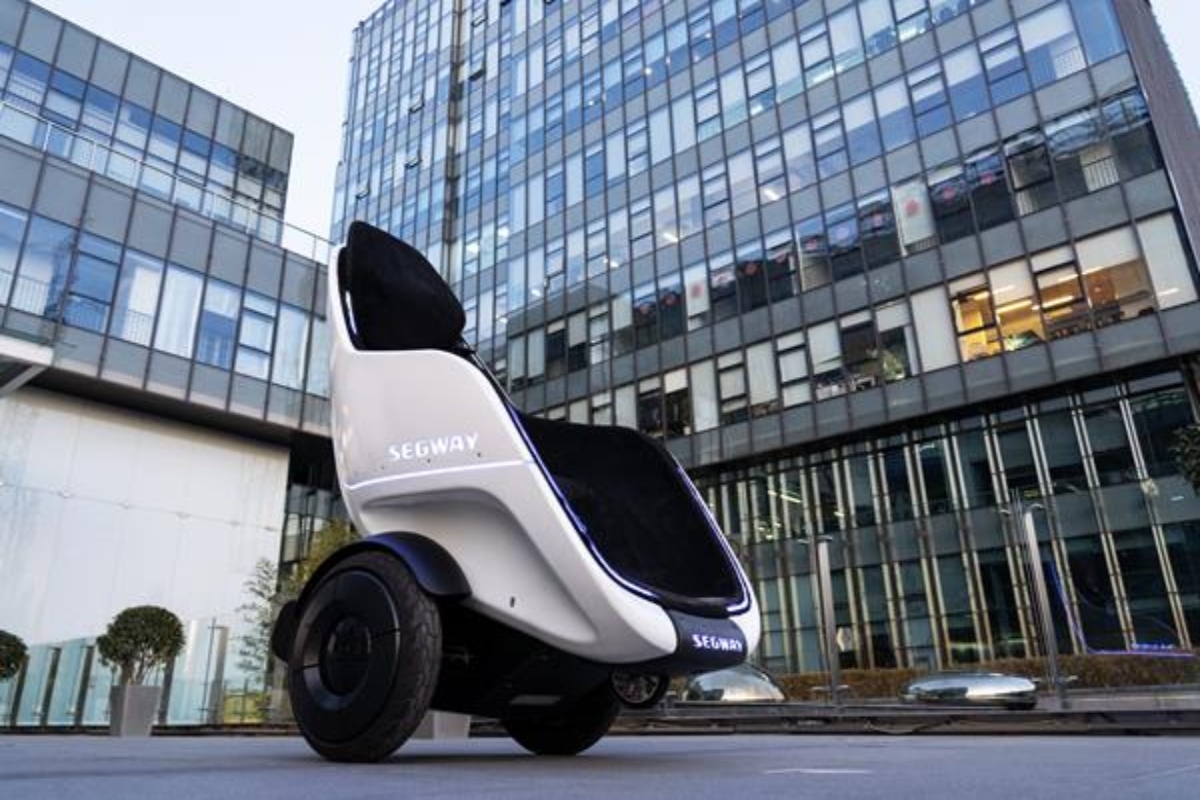 Segway S-Pod is aimed at enclosed campuses such as airports, theme parks and malls
Segway-Ninebot has unveiled what it describes as a "game-changing" personal transportation pod and kickscooter in advance of this week's consumer tech show CES 2020.
The company is seeking to become an "integral player" in making smart cities a reality across the globe as it bids to go "well beyond" micro-mobility with its transportation innovations.
In a similar vein, Hyundai Motor has announced it intends taking to the airways with its first concept personal air vehicle (PAV) to help alleviate road congestion and give time back to city commuters. This will also be presented at CES 2020, which runs in Las Vegas January 7-10.
Designed for urban lifestyles
As part of a series of new mobility lines, which include e-mopeds and e-scooters, Segway claims its Ninebot KickScooter Air T15 is the most compact, lightweight, and energy-efficient kick scooter introduced to navigate a city environment.
"We are notching up our offerings heading into 2020 so that they will fulfil the mobility needs and expectations of the world of tomorrow."
The Air T15 features a regenerative brake system which turns it into a vehicle powered by electricity and recycled energy from riding. Energy will be collected from regenerative braking and distributed when the rider needs a boost.
"Segway-Ninebot has established itself as a category leader in short-distance transportation solutions, from innovative delivery robots to kickscooters now used in cities across the world," said Luke Gao, CEO of Segway-Ninebot.
"We are changing the way people move from place to place. With an eye towards the future of how cities will evolve, as well as the mobility needs in the off-road space, we are notching up our offerings heading into 2020 so that they will fulfil the mobility needs and expectations of the world of tomorrow."
Pod for enclosed areas
Meanwhile, Segway is targeting "enclosed campuses" such as airports, theme parks and malls with its S-pod smart transporting pod.
The company describes the pod as a safe, self-balancing vehicle that is operated by an intuitive assistive navigation panel. With an adaptive centre-gravity automatic control system, passengers can adjust the speed – up to 24 mph – by handling the knob to change the centre of gravity in the pod.
The S-pod spins and rotates by the centre smoothly for directional changes. The rider does not need to physically lean forward and back to accelerate or slow down. Also, since the 'brake' is placed by the shift of the centre of gravity, Segway claims it eliminates the possibility of the S-pod tipping over in any situation.
Human-centred cities
Hyundai Motor will take the stage at CES 2020 to present its "human-centred" vision for mobility and cities of the future, announcing its concept personal air vehicle (PAV) which will form part of the urban air mobility (UAM) landscape.
Hyundai's vision continues with its purpose-built vehicle (PBV). According to the company, it will be a highly customisable concept with autonomous driving features to allow for "limitless possibilities" of making the vehicle more than just a means of transportation.
Hyundai anticipates both these smart mobility devices will come together at hubs, throughout cities in the future which will also be used as community spaces.
You might also like: