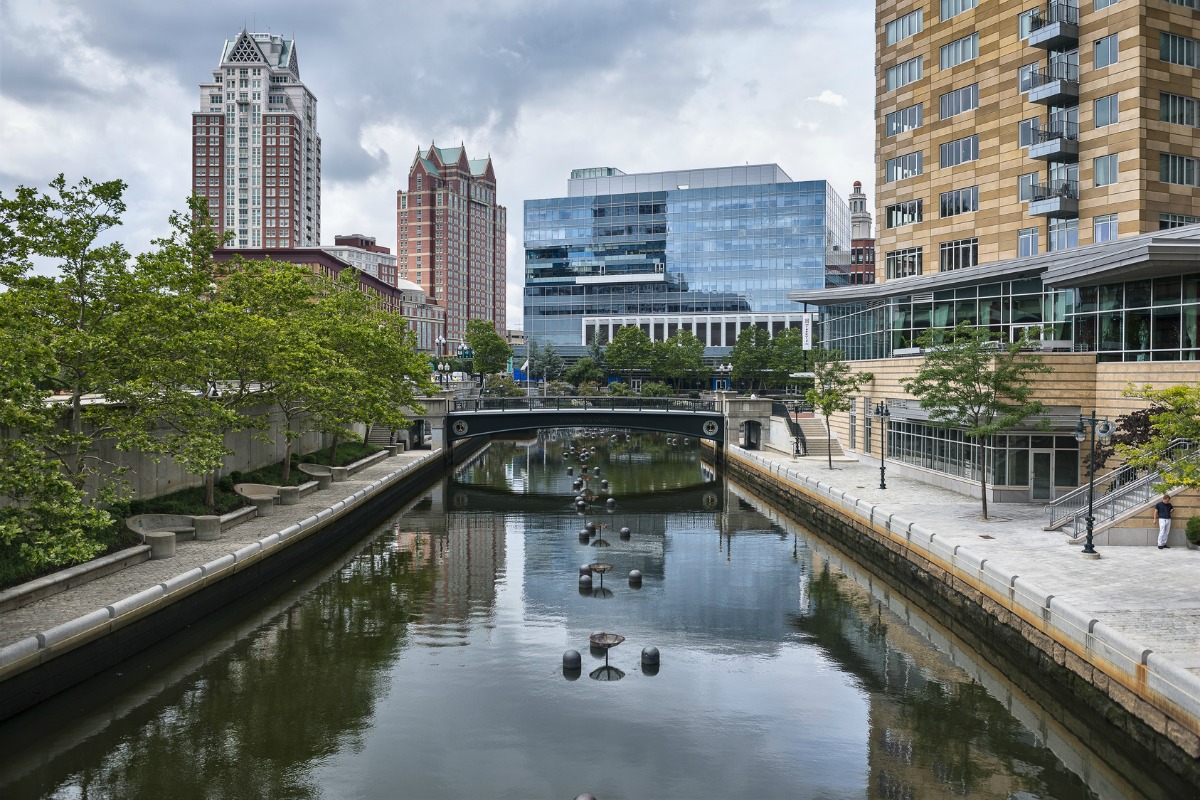 Providence, one of the oldest cities in the US, is getting smarter
Silver Spring Networks continues its expansion of Starfish, its public cloud IoT network and data platform, to Providence, the capital of Rhode Island in the US.
Additionally, Silver Spring announced that through its partner LightSmart, it will work with the Partnership for Rhode Island Streetlight Management (PRISM), which represents 26 communities and over 63,000 street lights across the state, on a smart street light programme in Providence. Silver Spring will own and operate the network and will work with LightSmart, a leading provider of advanced lighting solutions, for the design and implementation of the Providence PRISM programme.
Providence, one of the oldest cities in the United States, will leverage Silver Spring's IoT network to connect nearly 17,000 LED street lights that will help the city improve public safety, lower energy consumption, and modernise its lighting infrastructure. The city will also be able to use the network for future smart city applications such as smart traffic controls, smart parking, smart water, gas and electricity management, environmental sensors, and other smart city services.
"Providence is utilising cutting-edge technology and innovation to improve service and infrastructure throughout the city," said Providence, R I Mayor Jorge O Elorza. "Silver Spring Networks' IoT expansion will enhance the way people interact with their communities, and we are proud to be part of that effort."
PRISM helped establish the Municipal Streetlight Investment Act in Rhode Island that gives municipalities the option to purchase their street lights for the purpose of reducing municipal street lighting costs.
"PRISM crafted the Municipal Streetlight Investment Act not only to provide financial savings to Rhode Island communities, but to offer additional opportunities for further smart city development in the future," said Jeffrey Broadhead, executive director of PRISM. "We reviewed the offerings of numerous companies and selected Silver Spring Networks as our partner of choice to carry our vision forward because we believe they have both the experience and commitment to deliver long-term programmes."
"We look forward to helping accelerate the IoT in Rhode Island with Starfish," said Brandon Davito, vice president, smart cities and street lights, Silver Spring Networks. "Government leaders and stakeholders are not only recognising the tremendous operational and energy saving benefits that can be achieved in the short-term through smart street lights, but also how the foundation of a proven IoT platform can create more efficient, reliable and prosperous urban communities with the option to integrate additional smart services and devices."
Silicon Valley-headquartered Silver Spring has a track record of over 24.3 million enabled devices delivered for IoT networks around the world. It is ramping up deployment of Starfish in a number of cities including Bristol, Chicago, Copenhagen, Glasgow, London, San Antonio, San Jose, and in Kolkata, India, in addition to in Rhode Island.