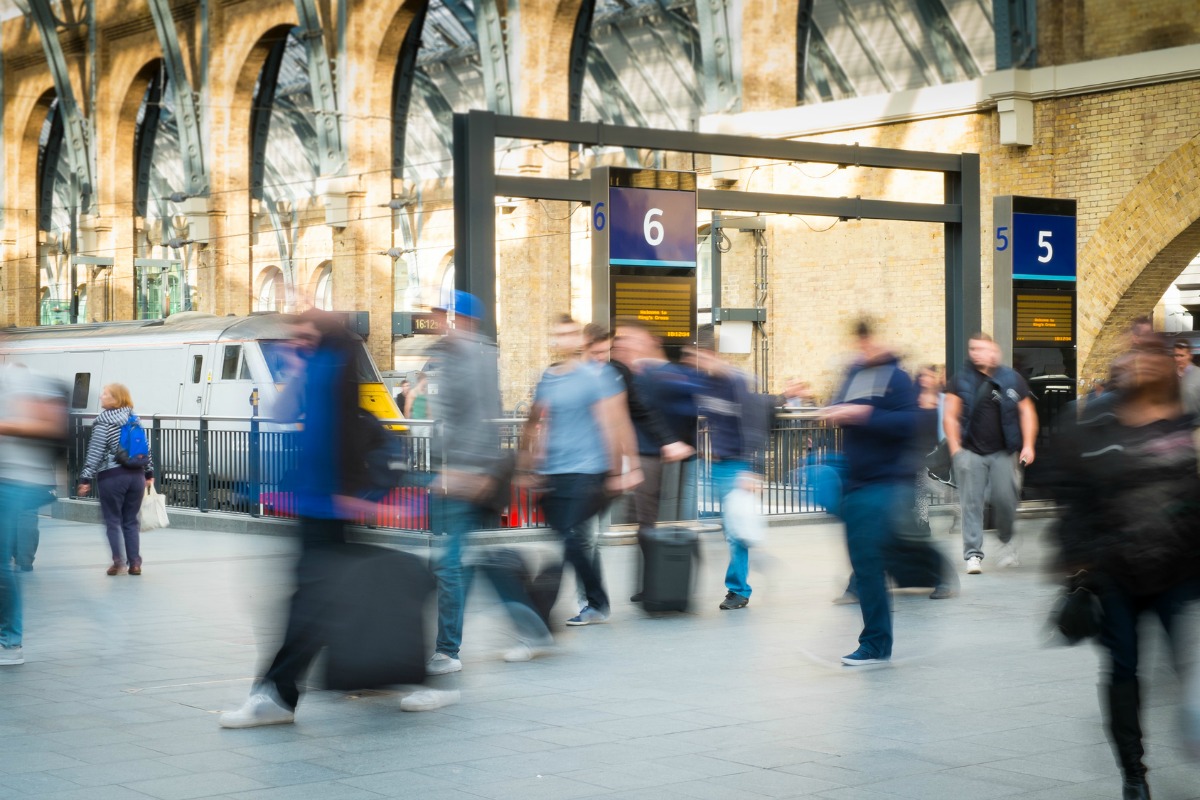 @Station is part of a modernisation programme to enhance life for passengers
Payment and transactional services provider, Worldline, has secured the contract with the UK's largest rail franchise, Govia Thameslink Railway (GTR), for its mobile ticketing service, @Station.
The @Station system will provide significant advantages of a mobile point-of-sale system, including the ability to 'queue bust' as well as cross and upsell both Rail Settlement Plan (RSP) and non-RSP products to customers.
The upgraded systems are bolstering the technological capabilities across the GTR network at a time of modernisation for the UK's busiest rail operator. The organisation is halfway through a transformation plan set to enhance the rail experience for passengers, while continuing to operate its growing interconnected services. Adopting leading technology for issuing tickets is an important part of this process, with the key smartcard a recent addition, designed to boost the customer experience.
The contract builds on an existing relationship between GTR, its Go-Ahead Group parent company, and Worldline. GTR already uses Worldline onboard ticket issuing systems, and Go-Ahead Group recently procured 585 mobile onboard TIS units from Worldline.
"As the UK's largest rail franchise, utilising the most operationally sound technology is critical to the logistical success of our network and the customer experience we offer," said Alex Foulds, business improvement director at GTR.
"We are confident that Mobile POS for ticket issuing and retailing other products will improve passenger service, increase the speed of customer interaction, and enable payments to be processed faster. The agreement with Worldline comes as we work to improve our customers' experience amid our transformation of the busiest part of UK's rail network."
Implementation of the new mobile system will begin in the fourth quarter and is set to complete by the end of 2017, with GTR to benefit from cost savings from the commencement of installation.
The @Station service shares the same back office architecture as Worldline onboard TIS, so all mobile ticket sales data will be captured through one system. Using Worldline's mobile and onboard systems in tandem also delivers operational synergies and efficiencies. Staff should quickly become familiar with the user interface, lowering training and support costs, and enabling flexibility in staff deployment.
If you like this, you might be interested in reading the following:
Mobile ticket to ride
Two French cities have rolled out a mobile ticketing system using Masabi's JustRide software development kit
smartcitiesworld.net/news/news/mobile-ticket-to-ride-1832
Lothian Buses gets smart with tickets
The Edinburgh bus company has selected Nevis Technologies as its smart ticketing partner
smartcitiesworld.net/news/news/lothian-buses-gets-smart-with-tickets--1484
£45m public transport ticketing investment in Northern Ireland
Parkeon to design and deliver new ticketing system set to transform travel
smartcitiesworld.net/news/news/45m-public-transport-ticketing-investment-in-northern-ireland-907