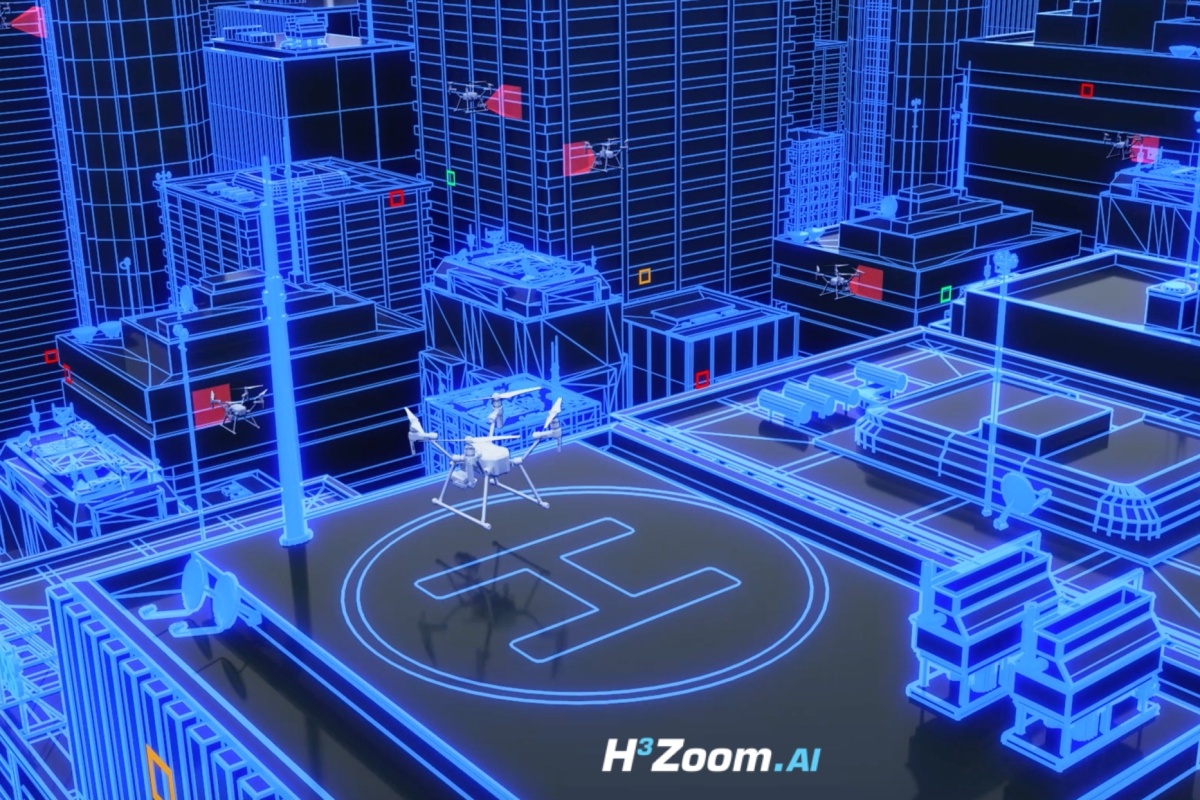 H3 Zoom.AI: is this the future face of building inspectors?
H3 Dynamics Holdings has launched a new cloud-based and artificial intelligence (AI) enabled services platform able to inspect difficult-to-reach buildings as well as provide an alternative to mass-scale maintenance inspection activities around the world.
The H3 Zoom.AI platform connects with camera drones to offer a safer, faster, and more accurate alternative to inspection that also claims to reduce downtime and improve productivity.
It is initially focusing on smart cities with the Façade Inspector visual inspection tool that uses machine learning and drones to transform the way high-rise building façades are inspected and maintained.
As new regulations call for an increase in inspection frequencies while the amount of buildings continues to grow, H3 Zoom's Façade Inspector addresses the scalability challenge by introducing a fully digitised process that can scan a high-rise building within minutes instead of weeks, while avoiding gondolas and improving worker safety.
H3 Zoom's AI engine can sort through thousands of HD images and billions of pixels to precisely identify, qualify, and localise different types of defects, which are then represented through interactive inspection reports.
Industry professionals can now log into H3 Zoom.AI, find the building elevation maps they are familiar with, see a summary of defects found by severity and type (surface cracks, paint peels or corrosion marks and other defects), all of which can be visualised as an overlay onto the elevation maps.
The interactive nature of the solution offers users the ability to "zoom" into any of the HD images that captured the identified problem. Each defect description also comes with a severity grading which the AI engine has learned over time from expert inputs.
Offered as a cloud-based subscription service, Façade Inspector is also available as an API so that further integration between smart city stakeholders can be supported. This also opens the possibility for completely new service opportunities for thousands of inspection services companies, contractors, real estate developers, owners and operators.
If you like this, you might be interested in the following:
Survey: Blockchain for smarter cities: Where's the action?
SmartCitiesWorld is undertaking a global survey which looks at the level of understanding that blockchain can have on smart city services.
Jacobs and Atos forge predictive partnership
The two companies will offer services to clients across sectors such as water, energy, transport, aviation, nuclear and the built environment
Championing the use of geospatial data
The Singapore Land Authority and the World Bank want to promote the use geospatial information and technology in sustainable urban development