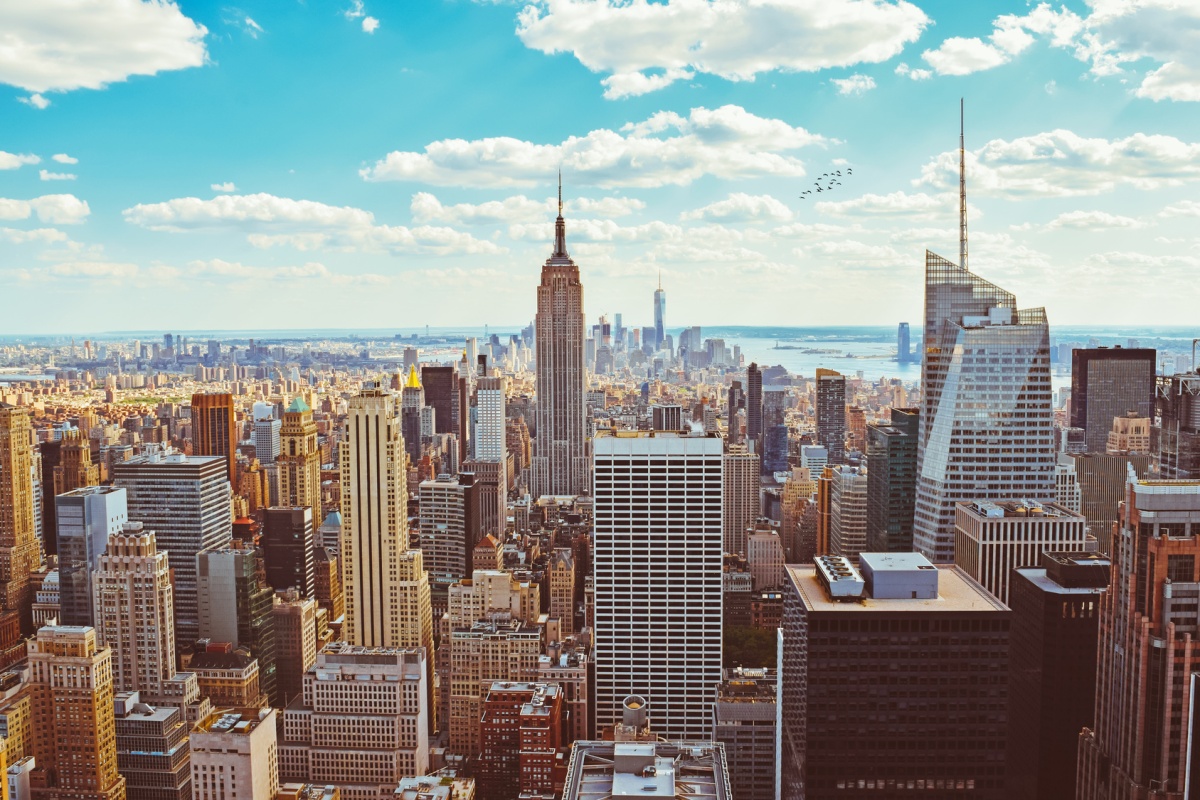 Laura Anglin wants to ensure New York stays at the forefront of the 5G expansion
The New York City Department of Information Technology and Telecommunications is requesting proposals from firms who wish to expand wireless connectivity across the five boroughs.
Those awarded contracts will become franchisees of the city and will be granted the right to install technology on city-owned light poles and utility poles to provide wider coverage and better service to the millions of New Yorkers who rely on mobile service each day.
"The City of New York has pledged to make access to technology a right -- and not a privilege -- for New Yorkers in every corner of every borough, as we work towards Mayor de Blasio's goal to deliver high-quality, affordable broadband to all New Yorkers by 2025," said deputy mayor for operations, Laura Anglin.
"This solicitation for mobile service providers puts that pledge into action, while also ensuring that New York City stays at the forefront of the 5G expansion that will power the 21st century city."
For more than a decade, the City of New York has managed the deployment of wireless technology on the city's light poles. This has resulted in nearly 9,000 poles reserved by franchisees throughout the five boroughs, which are (or will soon be) outfitted with equipment that can connect wireless phone owners to a 3G, 4G, or LTE wireless signal on a mobile device.
Demand for poles has historically been highest in Manhattan below 96th street. As a result, in November 2017, DoITT re-focused franchisee pole reservations to underserved areas across the five boroughs. This effort yielded, for the first time ever, more poles reserved outside of the city's central business district than within it, better meeting the need for technology access in all of our communities.
This RFP builds upon successes to date, but also introduces installations in some of the other street furniture around the City. Under the provisions of this request for proposals (RFP), LinkNYC kiosks may become eligible sites for mobile telecom franchisees to place their wireless installations.
The more than 1,600 active LinkNYC kiosks deliver superfast free wi-fi across the five boroughs and have already seen upwards of four million subscribers use its free wi-fi service. DoITT also encourages RFP responders to propose ideas for neutral host installations, allowing multiple providers to offer service on the same pole and making wireless service more resilient.
This Mobile Telecommunication Franchise RFP is part of a broader process being undertaken by the Mayor's Office of the Chief Technology Officer (MOCTO) with DoITT to maximise use of its relatively scarce infrastructure to serve all New Yorkers equitably. The RFP reserves the City's authority to issue new solicitations in the future to further advance the goal of universal broadband.
"As a member of the Franchise and Concession Review Committee, it has been important for me to ensure we are maximising the utility of our municipal resources to benefit as many underserved New Yorkers as possible," said Brooklyn Borough president Eric Adams.
He added: "In that spirit, I support the City's effort to expand wireless connectivity through technology on our light poles and utility poles, and I hope this RFP will result in robust proposals that help us meaningfully close the digital divide."
If you like this, you might be interested in reading the following:
Intersection powers up its smart city vision
The company is raising $150m for global expansion of its smart city digital technology platform
CIVIQ points the way to go in NYC
Partnership with MTA brings real-time information network to new New York City subway line
New York City Profile