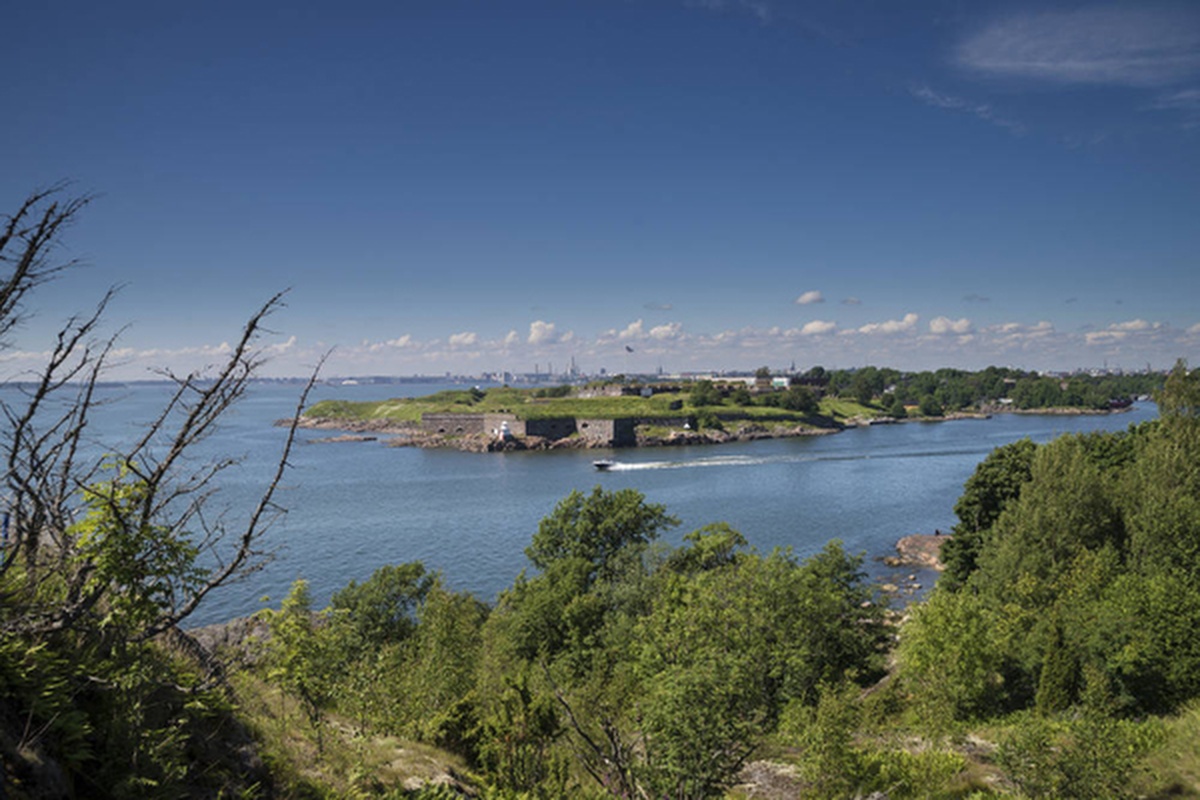 Vallisaari is one of the islands that will be served by Bout. Photo: Raoul Charpentier
Helsinki's archipelago and waterfronts will soon be able to be more easily accessed via an on-demand boat service.
The service, which has been already dubbed in the Finnish media as the "Uber of boats", will be available from spring 2019 onwards.
Peer-to-peer platform
Bout is a for-profit peer-to-peer (P2P) platform for on-demand boat rides. Its development is supported by the last mile smart mobility programme and is one of several pilot projects testing new mobility concepts in the Helsinki metropolitan area.
"The idea for Bout came to us when we needed to arrange a ride to a Helsinki island. We couldn't find a convenient boat service, so we decided to develop one," said Joonas Sipari, one of the three founding partners and team of four at Bout.
Rides can be offered by watercraft owners licensed to carry passengers on a commercial basis. The owners operate as independent entrepreneurs.
The service can operate between tens of pickup and drop-off points located inside the sea areas of Helsinki and the neighbouring city of Espoo. The cost of a ride depends on the size of the boat and the length of the ride, starting from a few euros for the shortest rides.
Bout was launched in October 2018 with test rides. The service is expected to be fully operational as the 2019 boating season opens in Helsinki. A free iOS version of the BOUT app is already available from the App Store (search for "the bout").
"Urban mobility is in transition as a result of digitalisation, new technologies, and legislative changes"
The new service will significantly improve access to islands and waterfronts in the Helsinki metropolitan area, which is strongly characterised by its maritime environment: the sea area has 465 islands, many of which the general public is free to roam under "everyman's right". Helsinki also develops many islands as recreational destinations.


Bout is one of several agile pilot projects conducted in the Last Mile smart mobility programme in the Helsinki metropolitan area.
The pilots use the area as a testing platform to develop commercially viable, scalable mobility concepts. The main project area in Helsinki is Jätkäsaari, an inner-city district under development at the site of a former freight harbour for housing, business, and extensive passenger port operations.
Jätkäsaari is said to be an ideal mobility testbed due to the district's mixed use, high density, demanding conditions for movement, and high demand for public transit services.


"Urban mobility is in transition as a result of digitalisation, new technologies, and legislative changes. Moreover, the values and behaviour of urban citizens are changing," added Janne Rinne, the last mile project manager at Forum Virium Helsinki. "Helsinki plays an active role in this transition, promoting the development of new, smart mobility."
Forum Virium Helsinki is a city of Helsinki unit that develops digital services and urban innovations with partners and citizens.
Last Mile gathers together local residents, businesses, and universities for co-creation of mobility solutions.
You might also like:
Helsinki: virtual capital of the world?
Helsinki already has a significant start-up culture and wants to be the city that "best capitalises" on digitisation, says its mayor
City Lights: Hanna Niemi-Hugaerts, Forum Virium Helsinki
Hanna Niemi-Hugaerts, Director of IoT at Forum Virium Helsinki, tells Smart Cities World about her mission to make Helsinki "the most functional smart city in the world".
Helsinki offers citizens personal training for climate change
Nearly 70 per cent of Finland's greenhouse gas emissions are generated by households so residents play key role in a cities' climate goals