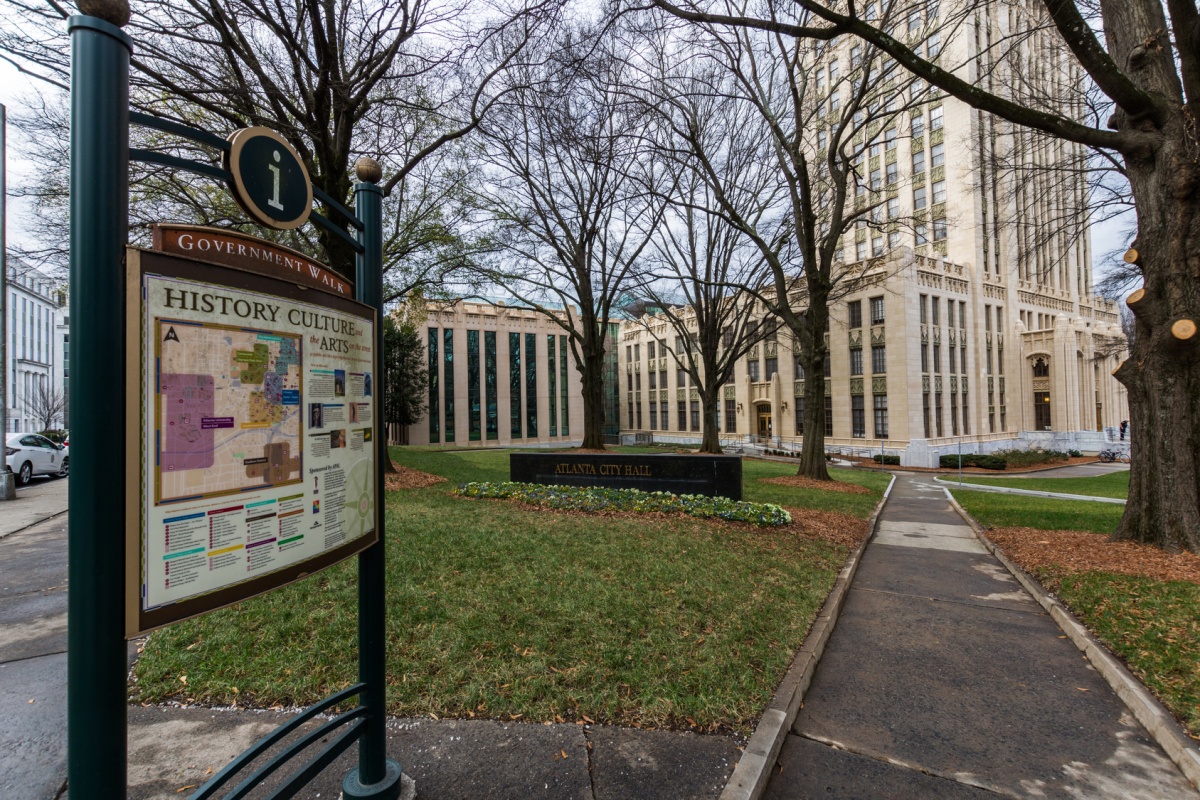 Mayor Bottoms announced the Open Checkbook at City Hall
The city of Atlanta has announced a new tool in a bid to improve government transparency in the city.
An online portal called Open Checkbook aims to make it easier for the public to access city budgets, expenditures, salaries and contracts with vendors. Additionally, it will allow members of the public to easily search, follow, and analyse the business of the city.
The initiative follows an ongoing investigation into bribery at the city hall.
According to mayor Keisha Lance Bottoms, the tool will set a new standard for government transparency: "I believe this will serve Atlanta well and go a long way in helping our residents reestablish trust in city government," she said.
"Open Checkbook will allow residents and taxpayers to see exactly where their money is being spent, not just how it is budgeted."
With Atlanta's Open Checkbook, users will be able to review "granular level" spending data in a way that is reportedly easy to explore and track. Charts, graphs and checkbook style transactions will be readily available.
Raw data, historical trends and projected expenses will be easily searched and understandable regardless of financial acumen. The new online platform will be user- and browser-friendly as well as completely accessible via mobile devices.
Other US governments have used similar portals to expand transparency and openness to the public including Dallas, Austin, Washington DC, New York, and Massachusetts.
"Just one day away from my 100th day in office, I am proud of the steps that we are making to usher in a new era of transparency and efficiency in the city of Atlanta," added bottoms.
Atlanta Open Checkbook is expected to launch publicly this summer.
If you like this, you might be interested in reading the following:
Atlanta shines brightly
Cobb EMC will retrofit around 60,000 LED lights in the next five years which will include Sensus sensors
Atlanta applies smart tech to improve safety and mobility
A smartphone app can be used to connect vehicles, cyclists, pedestrians and intersections to improve safety and mobility
Chordant teams with CA Technologies for Smart City Benefits Index
Boston, Chicago and Atlanta top list of US cities poised to benefit most from smart city tech