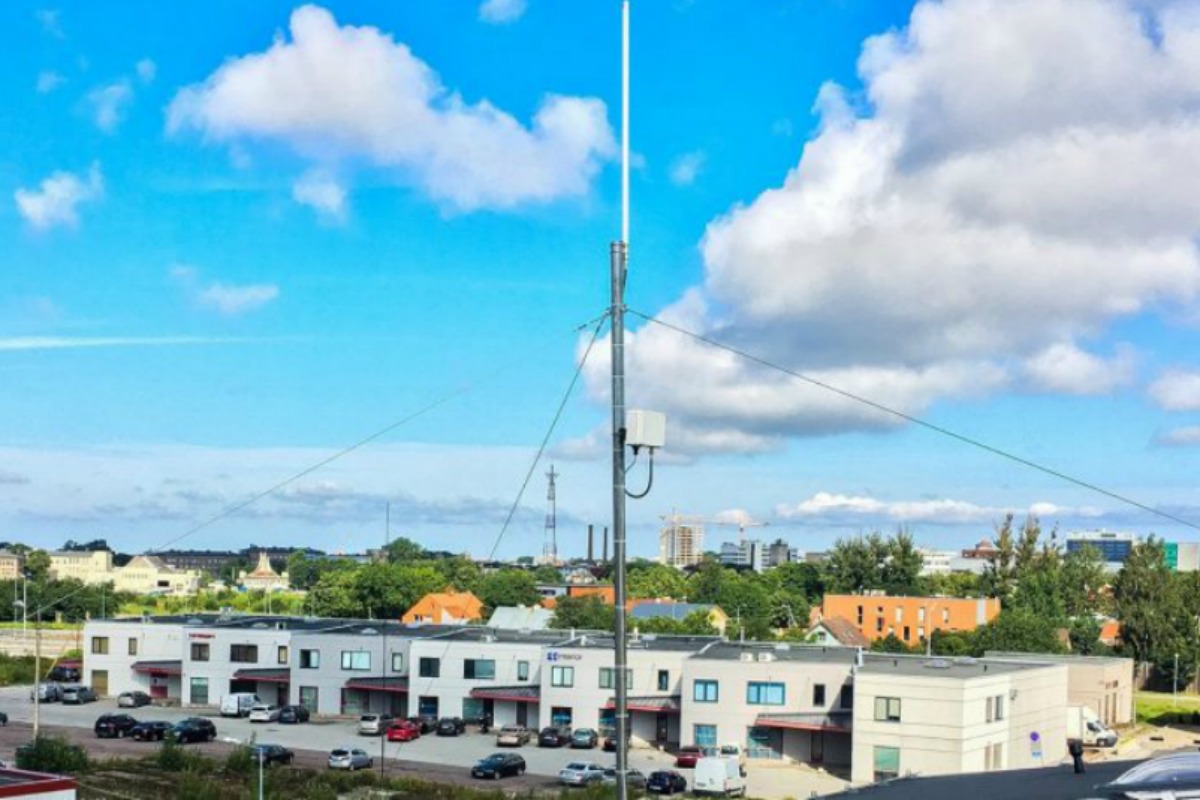 The university and Nordic Automation Systems have worked together on the LoRaWAN
Nordic Automation Systems (NAS) has introduced a LoRaWan gateway in the south of Estonia with a view to increasing awareness of LoRa technology and to give developers in the area an opportunity to test their prototypes.
The industrial automation company has carried out the exercise in collaboration with the University of Tartu.
As the university is regarded as a leading centre of research and training, it is said to be an ideal community to help develop cutting-edge Internet of Things (IoT) solutions in Estonia.
"The essential purpose of building the public LoRaWAN gateway is to give students and researchers more opportunities to experiment with LoRaWAN infrastructure," said Viljo Veesaar, CEO of Nordic Automation Systems.
"We aim to support the development of LoRa technology, so providing free LoRaWAN infrastructure allows a considerably faster way to get started with the low-power and low-energy network and encourages the invention of present and future innovative smart city solutions."
NAS' recently launched gateway is able to support thousands of nodes, operates in the 868MHz frequency range and can provide connectivity up to 15km the company claims.
"Tartu University computer engineering programme is designed to train the engineers and leading specialists in the Estonian information and communication sector. [The] gateway…enables the effective development of practical learning, while students can use the new possibilities for their theses," added Alvo Aabloo, professor of the Institute of Technology in Tartu.
"In addition to the development of teaching, the gateway also holds a practical output. Intelligent Materials and Systems Laboratory cooperates with many Estonian and European companies in the field of Internet of Things and portable electronics," he continued. "LoRaWAN is one of the leading technologies in the world at the moment, which allows the development of low-energy IoT solutions."
If you like this, you might be interested in reading the following:
Actility partners to deliver two IoT networks in Europe
Partnership approach also sees the introduction of the world's first "open value chain" LoRaWAN IoT network in Estonia
smartcitiesworld.net/connectivity/connectivity/actility-partners-to-deliver-two-iot-networks-in-europe
LoRaWAN IoT network deployed in Japan
The network will provide a wide range of services from equipment monitoring to tracking senior citizens and children
smartcitiesworld.net/connectivity/connectivity/lorawan-iot-network-deployed-in-japan
Semtech LoRa chosen for new IoT network in New Zealand
The network originates in the country's capital of Wellington, where it is used for a plethora of IoT applications
smartcitiesworld.net/news/news/semtech-lora-chosen-for-new-iot-network-in-new-zealand-949