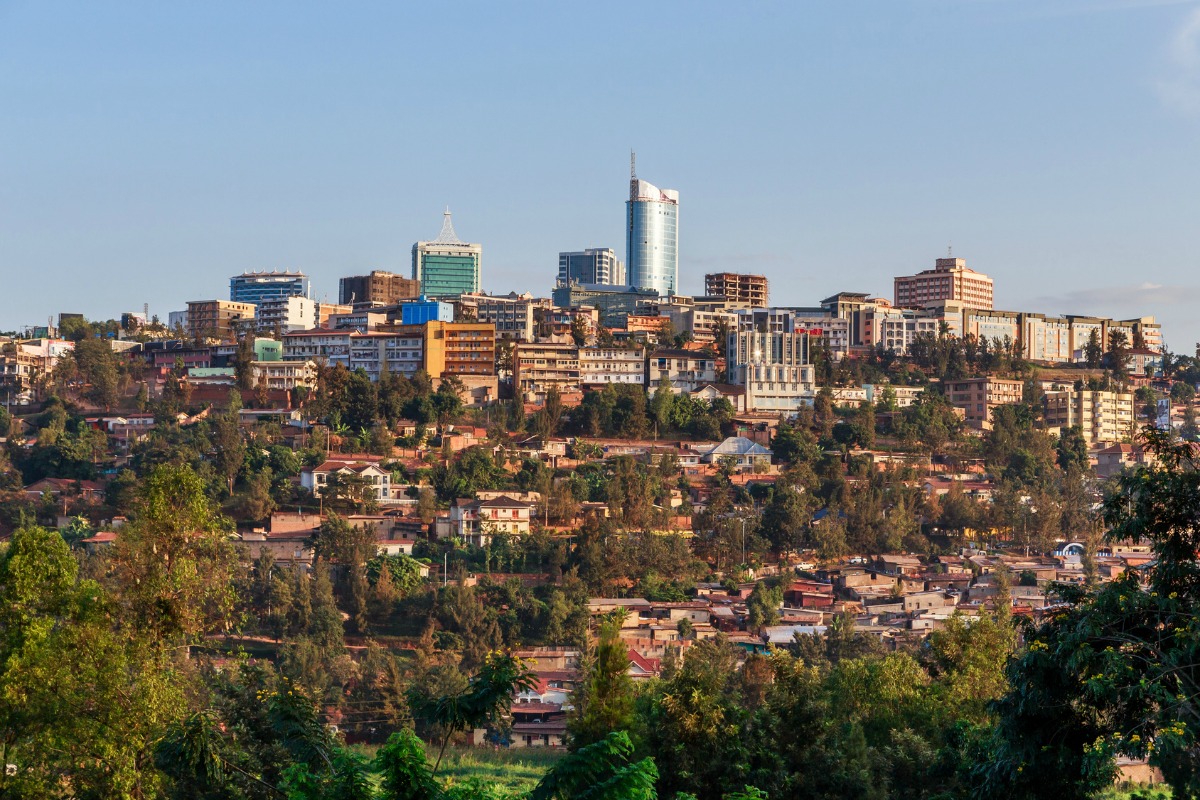 Kigali, capital of Rwanda, the first country to implement the Internet for All methodology
The World Economic Forum (WEF) has launched a second white paper, An Investment Framework for Digital Adoption, which provides additional tools and examples of how internet for all can be achieved through public-private cooperation.
The tools allow users to calculate core metrics associated with closing the digital gap in any country, including the amount of investment required.
Published in collaboration with the Boston Consulting Group, Alex Wong, head of Global Challenge Partnerships and member of the executive committee at the WEF, says that the report findings will be applied to "the Internet for All country programmes to help policy-makers better understand the various options and levers that can be used to accelerate internet access and adoption."
Wolfgang Bock, senior partner and managing director, Boston Consulting Group, pointed out that more than half of the world's population, or four billion people, have no access to or do not use the internet. "In order to connect the unconnected, governments, businesses and civil society actors will need to think differently about investing in internet access and adoption," he said.
"This report provides practical insights in helping these stakeholders determine the right investments and policy measures to achieve Internet for All."
Launched in 2015, the World Economic Forum Internet for All initiative aims to connect the world's four billion unconnected through new models of public-private cooperation. Companies such as Cisco, Ericsson, Huawei, Microsoft, MTN and Telkom work together on this platform together with government, civil society, academia and international organisations to develop and scale new internet access models, attract and coordinate investment, and align programming.
Country programmes launched in East Africa's Northern Corridor (Kenya, Rwanda, South Sudan and Uganda), have set the target of connecting 25 million new users by the end of 2019. The investment model was applied to the Northern Corridor to determine the precise level of investment required to meet this goal.
Jean Philbert Nsengimana, Minister of Youth and Information Communication Technology of Rwanda, explained the impact of the project: "As the first implementer of the Internet for All methodology, Rwanda was looking for a way to quantify the level of investment required to achieve our targets. This methodology provides us with the ability to do this, and we plan to use it to drive forward our internet development programme."
To tackle the main barriers to internet access on a scale necessary to achieve the target would require an investment of $1.83 billion or $64 per person. Infrastructure costs are high, and current smartphone costs are well beyond the reach of many. For example, the price of a smartphone is inferior to the monthly GDP per capita of Rwanda, Uganda and South Sudan.
However, the report also highlights the impact that policy choices can have on the feasibility of connectivity investment: by using identifiable policy levers, Northern Corridor governments can reduce the cost of bringing new users online by 23 per cent, from $64 per person to $49 per person, a total investment of approximately $1.39 billion, which is a financially feasible business case.
The levers include active and passive infrastructure sharing in unserved areas ($260 million in savings), making low-frequency spectrum available for 3G and 4G coverage ($100 million in savings) and removing VAT on low-end smartphones ($80 million in savings).
If you like this, you might be interested in reading the following:
Meeting the challenges of rapid urbanisation
The World Economic Forum puts private-public cooperation at the heart of sustainable urban development in a new report
smartcitiesworld.net/news/news/meeting-the-challenges-of-rapid-urbanisation-1345
Private sector investment needed to unlock digital potential
Digital transformation across industries could save millions of lives and trillions of dollars in cost, says World Economic Forum analysis
smartcitiesworld.net/news/news/private-sector-investment-needed-to-unlock-digital-potential-1297
Public-private cooperation is the key to a sustainable future
A WEF report says meeting the challenges of urbanisation relies on dialogue and engagement between multi-stakeholders
smartcitiesworld.net/news/news/public-private-cooperation-is-the-key-to-a-sustainable-future-1034