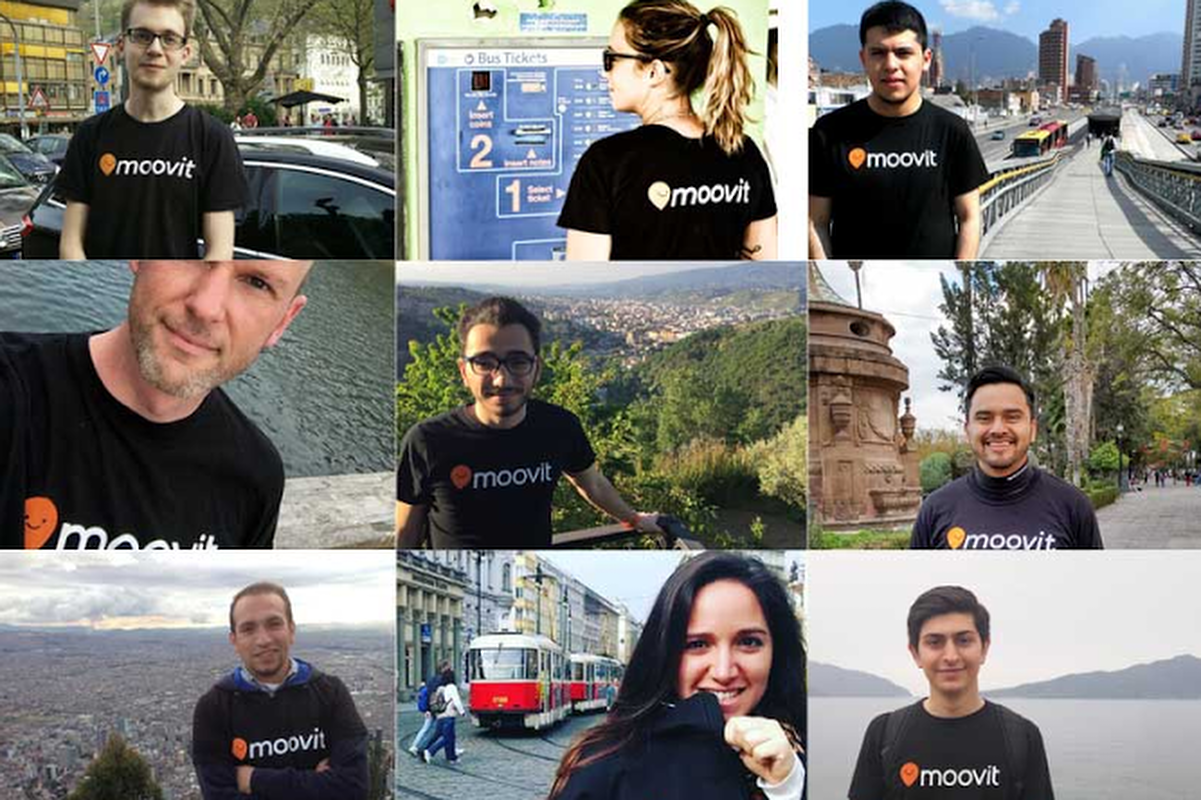 Moovit's editors around the globe
Five million public transport stops worldwide have now been added to transit app Moovit, bringing it a step closer to its vision of mapping the world's entire public transport network.
The Israeli company has also boosted the number of local editors who map out their own transport networks where public data is not readily available to 200,000.
In the UK, Moovit users enjoy full national coverage but it is developing urban areas where Moovit's growing crowdsourcing programme of local editors, called 'Mooviters', are so valuable in contributing hyper-local transport information to be used by all.
Moovit also announced it has added Japanese as the 44th language available on its transit app.
Alongside these milestones, Moovit also wants to build the largest global repository of transport data that governments, urban planners and businesses can use to better prepare for a changing urban landscape.
According to the UN, more than half of the world's 7.6 billion population currently live in an urban area and of the 31 'megacities' in the world (cities with 10 million inhabitants or more) 24 are located in less developed regions.
Without accurate public transport information, citizens in many developing areas are underserved by the transport data enjoyed by developed cities such as London, Paris or New York, Moovit said.
UN-Habitat states that the current model of urbanisation is unsustainable with cities all over the world grossly unprepared for the challenges associated with urbanisation.
The planning of public transport using real time data is imperative to assist urbanisation which, Moovit claims, is why its mission to map out global public transport networks is so crucial.
"Our vision for Moovit from day one was to provide people all over the world with a simple and easy way to get around on public transport. As global population increases and pressures on cities grow, the Moovit team has been blown away by the level of engagement mapping out transit routes for fellow travellers," said Nir Erez, co-founder and CEO of Moovit.
"We're now taking Moovit's treasure trove of transit data to local governments and city planners to help them better prepare for the future of urban mobility including the imminent arrival of autonomous and electric vehicles," he added.
With more than 2,000 cities in the pipeline and a new city being added every 15 hours to the app, Moovit's crowdsourced approach to data collection is accelerating its goal of providing total global coverage.
If you like this, you might be interested in reading the following:
Travel app makes an impact
The app is being deployed in select cities during 2017 and 2018 to make travel safer and improve traffic conditions
Companies partner to address urban mobility
Atkins and Moovit are joining force to address an "urgent" need for cities to address their urban mobility
Moovit's tool for better urban mobility
Analytics tool aims to help cities worldwide become smarter in their planning and construction