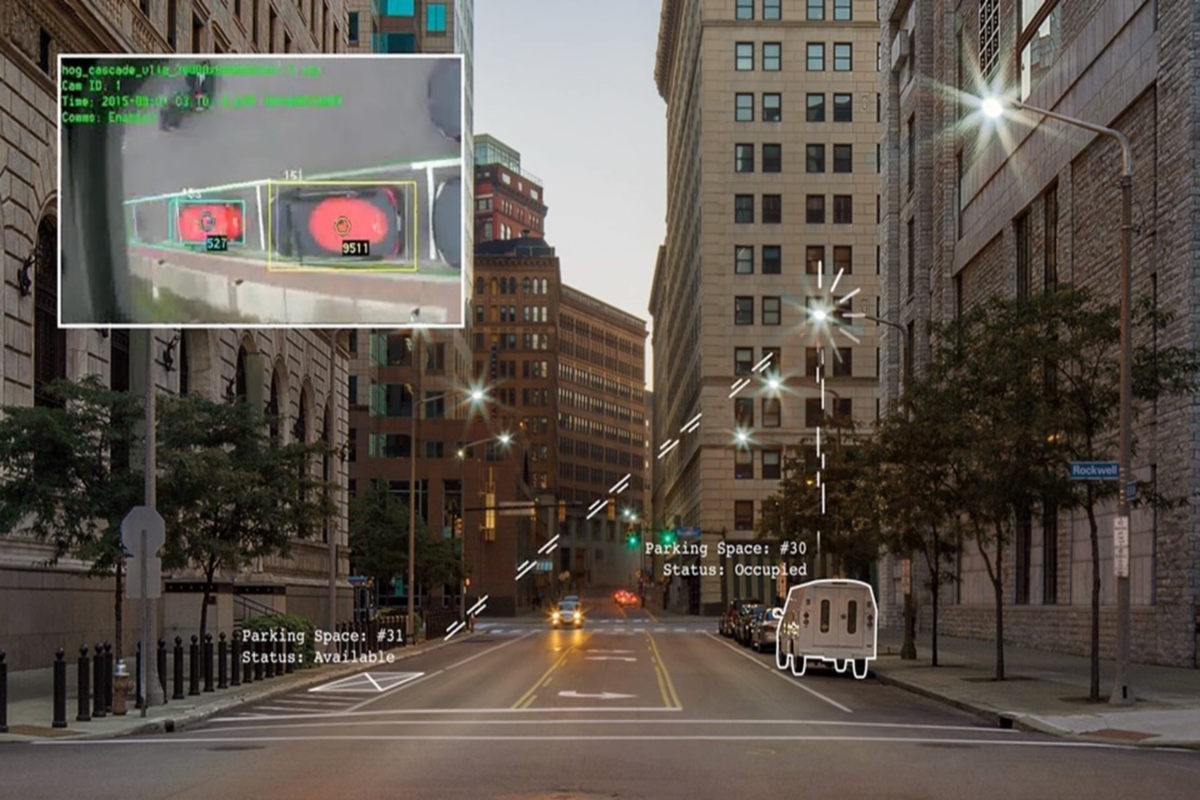 San Diego is adding an apps package to its 4,200 CityIQ intelligent nodes from Current by GE
San Diego is debuting a suite of new smart city apps and intelligent lighting controls from Current by GE at Smart City Expo World Congress in Barcelona. The city has also committed to adding another 1,000 CityIQ sensor nodes plus a first-of-its-kind lighting controls utility interface that will boost LED streetlight efficiency by an additional 20 per cent.
In total, it means the city's digital infrastructure will include 4,200 new CityIQ nodes installed across 14,000 new individually metered LED fixtures. The initiative is expected to save the city an estimated $3.6 million annually in energy and maintenance costs.
Working with city departments
Several city departments, including the Office of Economic Development, San Diego Police Department and Traffic Engineering and Operations are already working with CityIQ data to improve traffic flow and pedestrian safety.
"Our ability to leapfrog our smart cities technology ahead in both energy savings and scale is a testament to the hard work and ongoing collaboration of many public and private stakeholders," explained Erik Caldwell, San Diego's interim deputy chief operating officer.
"We are proud of our progress so far in building a solution that will stand the test of time and enhance our citizens' quality of life."
Current is working with AT&T and Intel on the project with the CityIQ sensors powered by the AT&T LTE network. The Intel IoT technologies in each intelligent node provide compute power, help extract metadata, and perform multi-sensor fusion over a secured cloud connection.
Apps package for cities
Current's CityIQ system collects real-time data and its open platform can be used to develop apps, visualise information, provide insights about the city's operations and enable new citizen services. San Diego's first app package includes Genetec, a public safety application and Xaqt, a connected data and AI platform that provides insights into real-time and historical mobility patterns for traffic parking and pedestrian movement.
"Using this rich dense data, the city can develop plans and implement solutions that impact critical citizen issues – all through their app store"
CityIQ data can also enable expanded coverage of ShotSpotter, a gunshot detection app that helps first responders by capturing more than 90 per cent of gunfire incidents with precise location information in less than a minute and CivicSmart, which leverages data to enhance on-street parking availability.
"Using this rich dense data, the city can develop plans and implement solutions that impact critical citizen issues – all through their app store," said Austin Ashe, Current by GE, general manager, Intelligent Cities. "The possibilities are limitless for San Diego to unlock the potential of the data and use it to benefit both city operations and citizens, today and in the future."
Ashe said the turnkey approach of providing apps and CityIQ hardware together will save time and money for cities hoping to do what the app store did for smartphones, spawning entrepreneurship, creating jobs, generating revenue and solving problems.
Automated streetlight meters
Current and San Diego Gas & Electric (SDG&E) also announced the completion of a six-month joint software development effort that allows Current's Lightgrid wireless control system to automatically interface and transfer streetlight energy usage to the SDG&E billing system.
The system automates streetlight metering so that energy is billed on an actual consumption basis versus a flat dusk/dawn rate. That means municipalities are billed according to specific usage data, and in San Diego's case, better accuracy from lighting controls translates to an estimated $250,000 in incremental energy savings.
"SDG&E's use of third party meter data was new but coupling that capability with a consumption-based concept is pioneering," Caldwell explained. "It is gratifying to continue to see our teams delivering solutions that directly benefit the communities we serve."
San Diego is the subject of a roundtable event hosted by Smart Cities World on 14 November at Hotel Porta Fira, in association with Current and Intel. For full details, go to SmartCitiesWorld roundtables

For more Smart City Expo World Congress news from Barcelona, go to SCEWC18