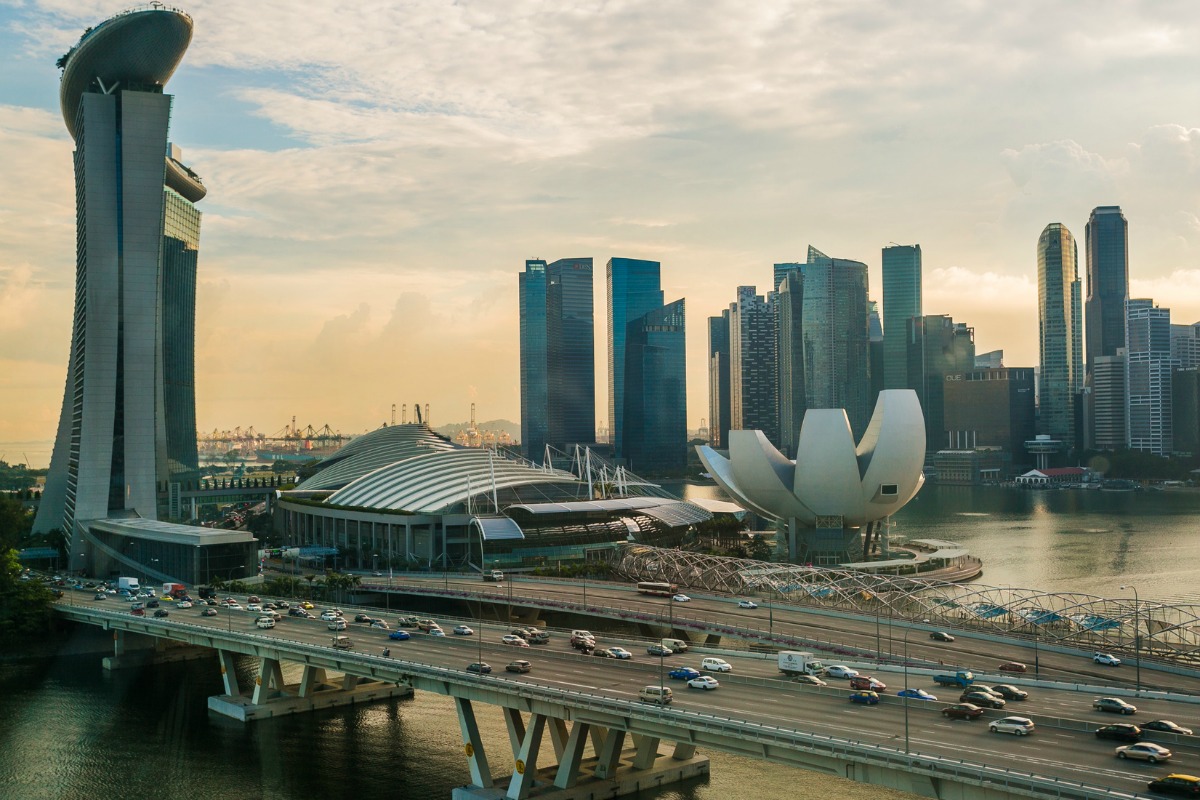 Marina Bay development, Singapore
A new government department set to facilitate Singapore's plan for future economic growth and worldwide competitiveness has been launched.
The Info-communications Media Development Authority (IMDA) is the result of a merger between the Info-communications Development Authority (IDA) and the Media Development Authority (MDA). This new entity will spearhead Singapore's transition into a digital future by assisting business, workers and community to harness the new opportunities arising from infocomm media (ICM) convergence and technological change.
The IMDA will be headed-up by Gabriel Lim, who is also second permanent secretary (communications and information). It will implement the Infocomm Media 2025 master plan, the results of a private-led steering committee convened by minister for communications and information, Dr. Yaacob Ibrahim, and chaired by Koh Boon Hwee back in June 2013.
The 2025 plan is regarded as an enabler to the vision of Singapore's as the World's first smart nation announced in 2014 by the country's third Prime Minister Lee Hsien Loong.
Speaking at the official launch, minister Dr Yaacob Ibrahim said, "IMDA's mission is to lead Singapore forward into a digital future where infocomm media convergence and technological change will change the way we live, work and play.
"Simply put, IMDA must empower possibilities for all. IDMA will achieve its mission by focussing on three broad strategies. First, by developing a strong ICM sector to power and transform our economy. Second, by building an environment of trust, and third by ensuring that every Singaporean benefits from convergence and technological progress."
A series of practical strategies were announced at the event such as new smart urban logistics solutions that can drastically the number of trucks on the roads, cut delivery manpower and improve in-waiting and queuing time for deliveries.
A smart facility management facility initiative was also announced to help transform cleaning, security guarding, landscaping and facility maintenance sectors. This initiative was launched to address staff shortages in these areas, and to assist SME service providers in facilities management to deploy resources more effectively.
A number of other key announcements were made to assist businesses and individuals with convergence, as well as key strategies in improving everyday lives.
Watch out for more news stories on our visit to Singapore that further detail key strategies and initiatives.
If you enjoyed this story, you might want to look at the following:
Autonomous mobility-on-demand programme for Singapore
Delphi Automotive will supply a fleet of autonomous vehicles and conduct a trial of the service at Singapore's autonomous vehicle test-bed
smartcitiesworld.net/news/news/autonomous-mobility-on-demand-programme-for-singapore-788
The deployment of a Sigfox network helps to further strengthen the country as a smart nation and global player in the Internet of Things
smartcitiesworld.net/connectivity/connectivity/singapore-to-be-even-smarter