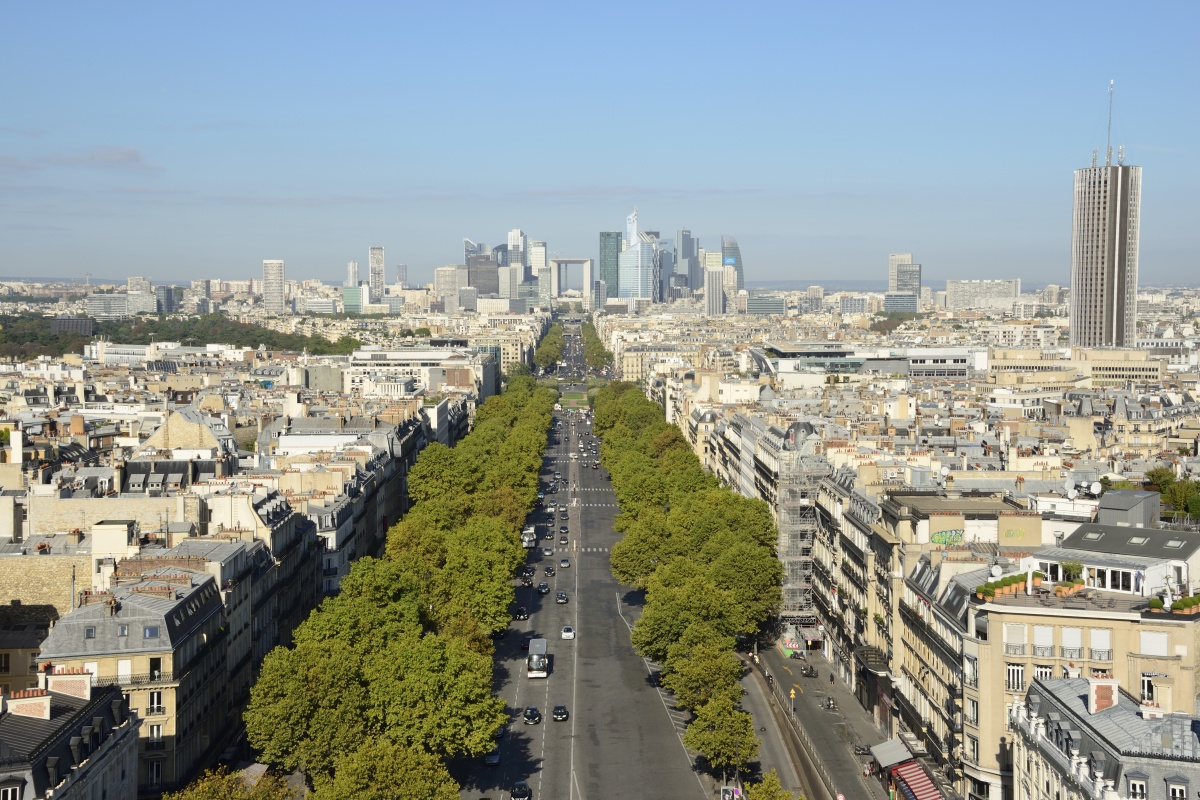 The campus in the Paris La Défense centre will focus on sustainable cities
Engie and Nexity have announced a financial and technological partnership to jointly acquire and transform a nine-hectare plot of industrial land near Paris into a model eco-district and 'smart city of tomorrow'.
The global energy and services company and real estate developer plan to pool their respective know-how about sustainable cities and energy transition in order to develop the urban project.
The site at La Garenne-Colombes, in the Hauts-de-Seine division, will be home to a future Engie eco-campus developed in close collaboration with the municipality and the public representatives to meet the needs of future users, residents and employees.
In addition to the eco-campus, the project will feature a mixed programme of offices, housing, shops and a hotel, a new PSA branch, and community facilities including a large public park, school, crèche, and gymnasium.
Intended to be a showcase for the energy and environmental transition involved, the project is located within the scope of a redevelopment and sustainable development project of the municipality of La Garenne-Colombes, on a site acquired from the PSA group which will be made available in late 2018.
"This project will be the showcase of the Engie Group's strategy, part of an environmental approach contributing both to economic and social progress that is harmonious and sustainable," said Pierre Deheunynck, executive vice president and member of the executive committee, Engie.
"Located in a wooded urban site near Paris, this future eco-campus will illustrate the expertise of Engie and its teams in building the smart city of tomorrow."
By 2022-2023, Engie plans to complete a bespoke campus of more than 120,000 m² to meet the highest standards of "quality of life at work" where the Île-de-France teams will be brought together within a unifying place, "promoting cooperation, cross-disciplinarity and openness".
"Our strength on [the] tertiary campus is to provide tailor-made answers to the needs and uses expressed, but also to articulate the 'DNA' of Engie through its new premises," added Véronique Bédague, chairwoman and CEO of Nexity Immobilier d'Entreprise.
"I am proud that Engie will become a showcase of our corporate property know-how and that we are developing together a new area in La Garenne-Colombes."
If you like this, you might be interested in reading the following:
Blockchain helps to trace green energy
Air Products will use the technology for its manufacturing process and to support customers in their green energy transition
The role of smart storage in smart cities
The report finds that energy storage has experienced significant growth in the past two years
GE and ENGIE to deliver 119 MW wind farm
This is the first time GE and ENGIE have worked together on a renewables project in Australia