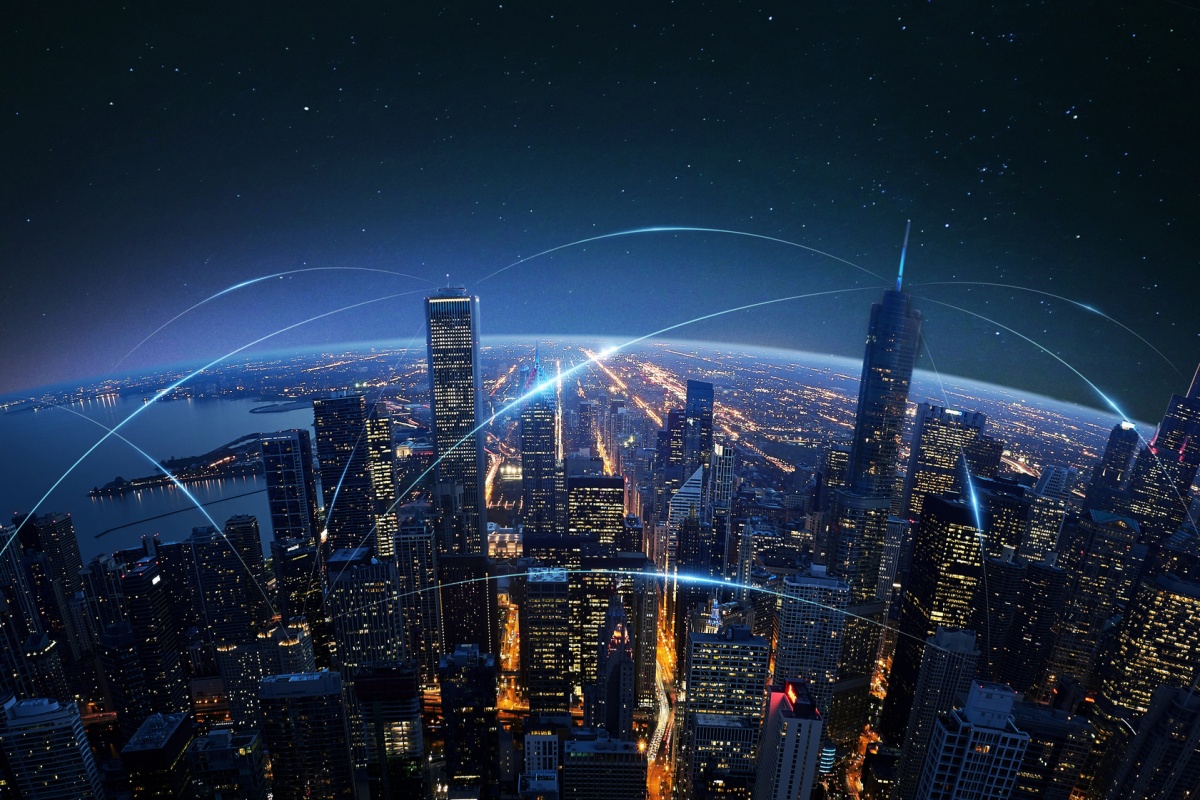 Bonte: smart city tech will transform the economy into "cognitive, self-governing entities"
The positive impact of smart city technologies on economic development could see cities locking in incremental growth of over 5 per cent and driving more than $20 trillion in additional economic benefits over the coming decade.
These are the findings of a new whitepaper by ABI Research which analyses the impact smart city technologies could have on economic development and GDP growth by 2026.
According to the Roles of Smart Cities for Economic Development, report economic development should be treated as an "uber" benefit, indirectly linked to factors conducive to attract and maintain economic activity within cities, such as security, and livability.
Using GDP growth as a key metric, the white paper, commissioned by InterDigital on behalf of its smart cities-focused business, Chordant, highlighted the following three dimensions or phases set to be impacted by smart city technologies over the course of the next decade, these include:
Open data policies, with a potential incremental GDP growth of close to $1 trillion without investments in physical infrastructure
Public investments multiplier effect of up to 10 times, with a potential incremental GDP growth of $10 trillion
Structural smart urban economy growth, with an expected increase of 2.8 per cent by 2026, driven by next-generation technologies like AI and blockchain.
"These recent findings further emphasise the importance of technology as a driver for economic development in our future smart cities," said Jim Nolan, executive vice president, Chordant, at InterDigital.
"The benefits are clear: trillions in incremental GDP growth will significantly transform the way we live and how our cities operate. But it's not as simple as deploying technology and hoping it sticks. Cities will have to become strategic in the way they deploy smart city technology to ensure that it maximises its potential."
The report noted that to operationalise and capture these economic benefits, cities must begin preparation and investment now. In particular, the recommendations from the report suggest that smart city strategies must be optimised based on detailed guidelines and checklist tools. These include:
Define priorities and strategies based on an economic development SWOT
Set up processes supporting frictionless interaction with supplier ecosystems
Optimise based on economic variability according to regional and city size differences.
In addition to this, the report identified both economic growth and technological drivers for economic development in a smart city. On economic growth, factors such as a business-friendly environment, skilled workforce and political stability were cited. On technology drivers, areas included:
Connectivity platforms: a range of technologies such as 5G, fibre, low power wide area (LPWA) and V2X (vehicle-to-infrastructure) will contribute significantly to economic growth by allowing important cost savings through new services like smart bins, and smart street lights
Sensors: both embedded and mobile sensors, in combination with connectivity, allow optimised use of assets through better access to real-time information as well as monitoring environmental metrics to control air and water quality
Analytics: advanced analytics allow extracting actionable intelligence, from condition-based monitoring to advanced preventive and predictive maintenance
Open data platforms and policies: standardised platforms will accelerate the unlocking of technological innovation. Opening the access of real-time data to a smart city ecosystem will represent significant economic value in terms of efficiencies, innovation and job creation.
"Next-generation smart city technologies like AI, blockchain, and closed-loop infrastructure will accelerate future growth by transforming the economy into cognitive, self-governing entities," added Dominique Bonte, vice president, markets, ABI Research.
"Distributed ledgers and other financial instruments will allow citizens to seamlessly participate in a networked, all-in economy characterised by frictionless cross-vertical collaboration, transparent commerce, and new forms of employment, driving unseen levels of innovation and urban value creation. Cities will be the catalysts of this emerging new economy which will be both scalable and sustainable."
If you like this, you might be interested in reading the following:
Could smart cities save government, people and companies $5trillion annually?
A new whitepaper by ABI Research analyses the scope for cost-savings and efficiency as a driver for smart city deployments, smart technologies and the IoT
Platform aims to strike a smart chord for cities
InterDigital has launched Chordant, a smart city-focused business that can bring legacy and future assets together in one platform
LA, NYC and Chicago top the smart list
Cities were evaluated across a range of metrics including deployment of LED lights, smart meters, renewable energy and smart parking