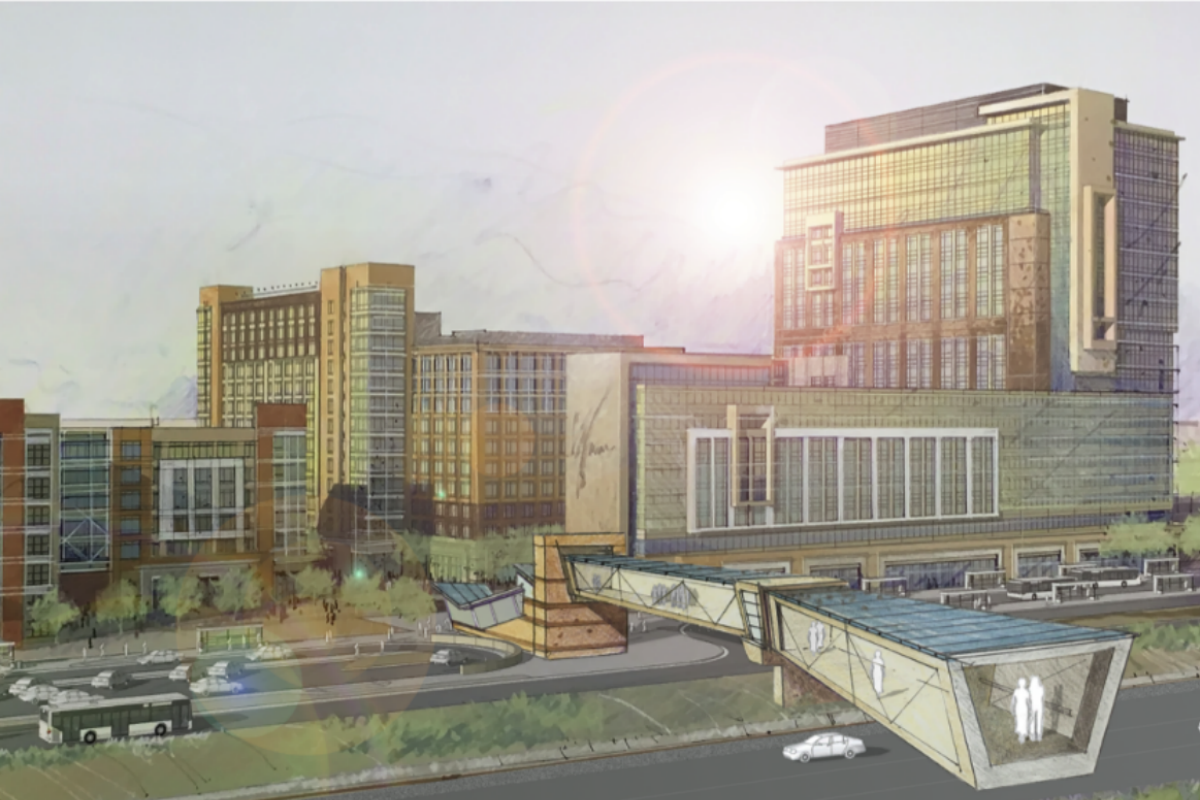 The Concept Foundry will be located in the smart city development of Gramercy District
Smart city development and technology company 22 CityLink has unveiled its Concept Foundry offering. The Foundry aims to be an immersive technology hub, providing education, co-working and a business accelerator ecosystem. It is located in Gramercy District, in Ashburn, Virginia, 22CityLink's first smart city development, built from the ground-up.
"At 22 CityLink we believe that the barriers to collaboration need to be broken down to promote and accelerate innovation. We're doing this with our forward-thinking academia and technology partners," said Minh Le, managing partner of 22 CityLink. "Innovation can't happen in silos. History has shown us that. We decided to be different and created Concept Foundry as an 'open' ecosystem where the collective community drives experimentation, making innovation happen."
Concept Foundry, which will launch in late 2018, promises to build an ecosystem based on three characteristics:
Open: the mixture of students and companies at Concept Foundry is meant to encourage interaction, creating an environment where collaboration feels natural. Concept Foundry has a diverse community of companies, of all different sizes, both domestic and international, to enrich the available ideas and resources of the ecosystem. As part of being at Concept Foundry, members have access to a network of industry experts, leading educators, global manufacturers, disruptive technology providers and more.
Modern: the technology that runs Concept Foundry was built using artificial intelligence, machine learning and predictive analytics, creating a hyper-intelligent ecosystem that learns and adapts to every member's needs. At Concept Foundry, technology wasn't an afterthought.
Innovative: an ecosystem can't foster innovation, without being innovative itself. Concept Foundry is the first of its kind to offer a city as a sandbox. By providing the sandbox live-data from the city, members can validate ideas in real-world scenarios. What the members learn about and create, surrounds them; they live the innovation. This is innovation in the modern age.
"Fostering collaboration and innovation is more than just providing access to great resources. It's about welcoming diversity. It's about creating an atmosphere for stimulating interactions," said Dave Ladouceur, chief strategy officer of 22 CityLink. "We're providing this culture at Concept Foundry, where a student, start-up or global company can work together to create a better world."
If you like this, you might be interested in reading the following:
Gramercy's smart city line-up completed
The development project will be the first to use the 'Smart City In-a-Box' model with the aim to build a repeatable, sustainable and economically viable model
smartcitiesworld.net/news/news/gramercys-smart-city-line-up-completed-863
FedBid augments 22 CityLink platform
Company's online marketplace will deliver savings and innovation to smart cities during construction and throughout their lifetime
smartcitiesworld.net/news/news/fedbid-augments-22-citylink-platform-1157
A smart city vision for the future
The district will be the test bed for individuals, businesses and researchers and provide opportunities for hands-on learning in a smart city environment
smartcitiesworld.net/news/news/fedbid-augments-22-citylink-platform-1157