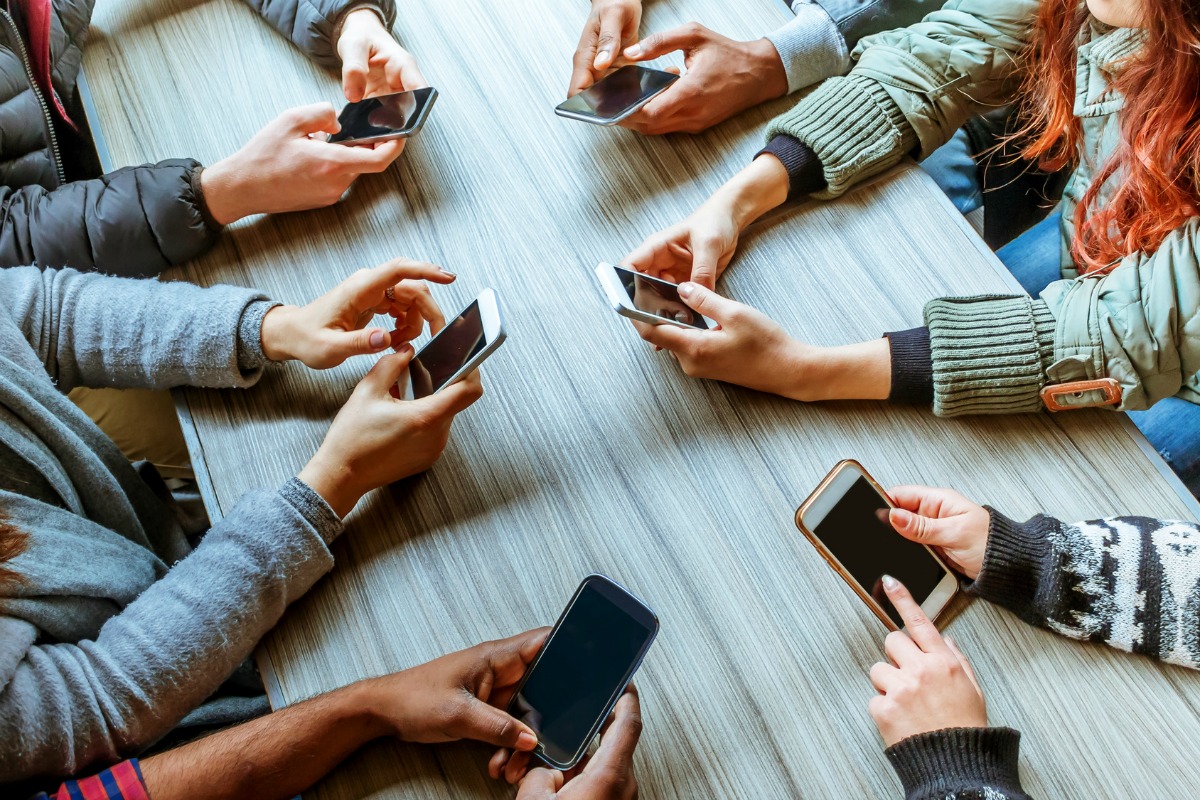 Global campaign calls for society to upgrade its people at the same rate as its technology
Technological advances will soon enable over 2 billion smartphones to read and write, a new report predicts.
Meanwhile, progress in improving human literacy rates has stalled since 2000, leaving 758 million adults worldwide and 32 million Americans illiterate.
At the current rate of technological progress, devices and machines powered by artificial intelligence (AI) and voice recognition software will surpass the literacy level of one in seven American adults within the next 10 years.
This development is described as a 'machine literacy' tipping point for software like Apple's Siri, Amazon's Alexa and Microsoft's Cortana in the cautionary report 2027: Human vs. Machine Literacy from the University of Massachusetts Amherst where machines will be more literate than 32 million US adults within the next decade.
The report's author Professor Brendan O'Connor and the global campaign Project Literacy (founded and convened by Pearson) have used its publication to call on society to commit to upgrading its people at the same rate as upgrading its technology so that by 2030 no child is born at risk of poor literacy.
Project Literacy commissioned the report to draw attention to the shocking lack of progress being made in fighting illiteracy as well as shine a spotlight on the potential for technology to help bring about change.
"Machine reading' is not close to mastering the full nuances of human language and intelligence, despite this idea capturing the imagination of popular culture in movies such as 'Her'. However, advances in technology mean that it is likely 'machines' will achieve literacy abilities exceeding those of one in seven Americans within the next decade" said Professor Brendan O'Connor, University of Massachusetts Amherst.
"I was interested in exploring this topic as while there has been a lot of discussion around machine learning and machine reading, directly comparing machine literacy with human literacy really highlights the dichotomy between the two."
Other report findings include:
Machine literacy already exceeds the literacy abilities of 3 per cent of the US population who are non-literate
There are more software engineers in the US than school teachers. There is so much focus on teaching algorithms and AI to be better at language yet half of all adults cannot read a book written at an eighth grade level
32 million American adults cannot read a road sign. Yet 10 million self-driving cars are predicted to be on the road by 2020
The 2017 US Federal Education Budget for schools is $40.4bn. In 2015, investment in AI reached $47.2bn and is expected to keep on increasing.
"Our new report highlights the gulf between technological and human progression. It is predicted that more than two billion smart phones will soon be capable of reading and writing, but 758 million people in the world still lack basic literacy skills and this skills gap is being passed on from generation to generation," said Kate James, Project Literacy spokesperson and chief corporate affairs and global marketing officer at Pearson.
"It doesn't have to be a zero-sum game -- technology has a crucial role to play in the fight against illiteracy".
If you like this, you might be interested in reading the following:
IDC believes the IoT needs AI capabilities to deliver true value
This is just one of the views put forward in the company's IT industry predictions report for 2017 and beyond
smartcitiesworld.net/news/news/idc-believes-the-iot-needs-ai-capabilities-to-deliver-true-value-1076
Tabs monitoring to keep tabs on homes
As more users install Tabs hubs and extenders they collaborate to build or improve network coverage over an entire city or region
smartcitiesworld.net/connectivity/connectivity/tabs-monitoring-to-keep-tabs-on-homes
How Watson could improve quality of life at home
Sensors can become the eyes and ears of appliances and devices, increasing their in-built intelligence and enabling them to interact with us
smartcitiesworld.net/connectivity/connectivity/how-watson-could-improve-quality-of-life-at-home