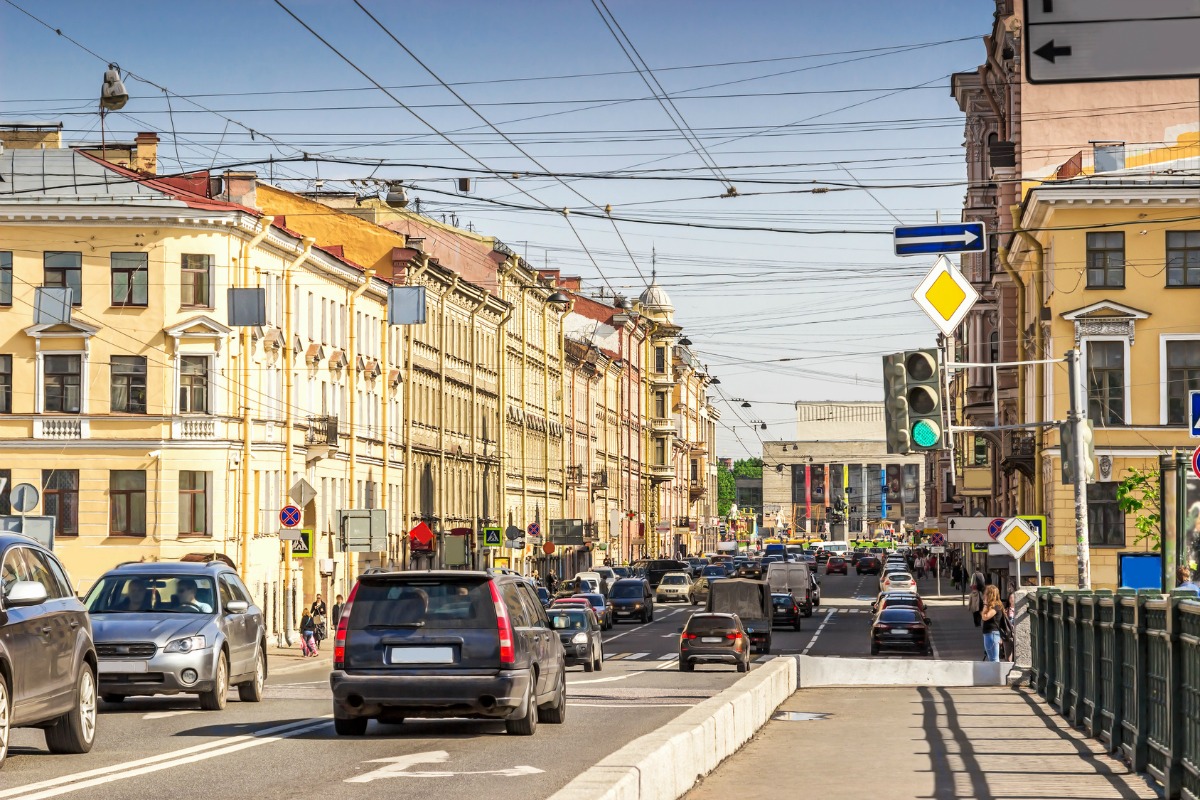 St Petersburg will be equipped with 20 fast-charging stations for electric vehicles
Russian electricity distribution firm Lenenergo has selected ABB to deploy 20 fast multi-standard electric vehicle (EV) charging stations across St Petersburg.
A number were put into operation in St Petersburg as part of a pilot project, while others will be commissioned during the forthcoming months.
ABB charging stations are currently used in Moscow and other cities across Russia including Kazan and Ulyanovsk.
ABB's Terra 53 fast-charging stations allow electric vehicles of all types to be charged with up to 80 per cent of their battery capacity in 10 to 30 minutes. The power consumption can be adjusted for direct or alternating current while the stations have been designed to perform in extreme weather conditions, from - 35 degrees to + 55 Celsius.

"Our charging points are part of the ABB Ability portfolio of digital solutions, where cloud connectivity allows our customers to do more – in this case we can provide a more reliable infrastructure and additional functionality to end consumers," said Frank Muehlon, head of EV infrastructure product group at ABB.
"As a leader in EV charging we are proud to be developing the fast-charging infrastructure across Russia and in doing so, supporting the government in delivering against [its] renewable energy objectives."
According to ABB, remote condition monitoring and remote troubleshooting are important advantages of its chargers. By connecting chargers, service solutions and people, the company claims to have diagnosed more than 90 per cent of service cases remotely, solving over 60 per cent of these cases without any site intervention over the past two years.
This results in significant savings on downtime, traveling, transportation, man-hours, and resources.

"We selected ABB for its proven expertise in deploying and managing extensive EV charging networks," added Niaz Magdeev, deputy chief engineer for technological development and innovation, Lenenergo.
ABB said it has provided charging solutions as part of its drive to promote sustainable mobility since 2010 and has sold more than 5,000 fast-chargers around the world for passenger cars.

The company's portfolio includes the creation of national networks of chargers for electric vehicles in Estonia, Denmark, and the Netherlands, as well as five pilot projects for the installation of ultra-fast charging stations with inverted pantographs for electric city buses.
If you like this, you might be interested in reading the following:
ABB further supports electric buses
Initiative encourages collaborative working and action between infrastructure providers, transport operators and bus manufacturers
smartcitiesworld.net/news/news/abb-further-supports-electric-buses-1894
Gothenburg announces new electric bus route
Two prototype buses will run on route 16, which will be equipped with charging infrastructure and bus stop facilities
smartcitiesworld.net/news/news/gothenburg-announces-new-electric-bus-route-1799
ABB powers more electric buses in Luxembourg
The Volvo buses mark another step in the City of Luxembourg's aim to cut overall carbon dioxide emissions by at least one fifth by 2020
smartcitiesworld.net/news/news/abb-powers-more-electric-buses-in-luxembourg-595