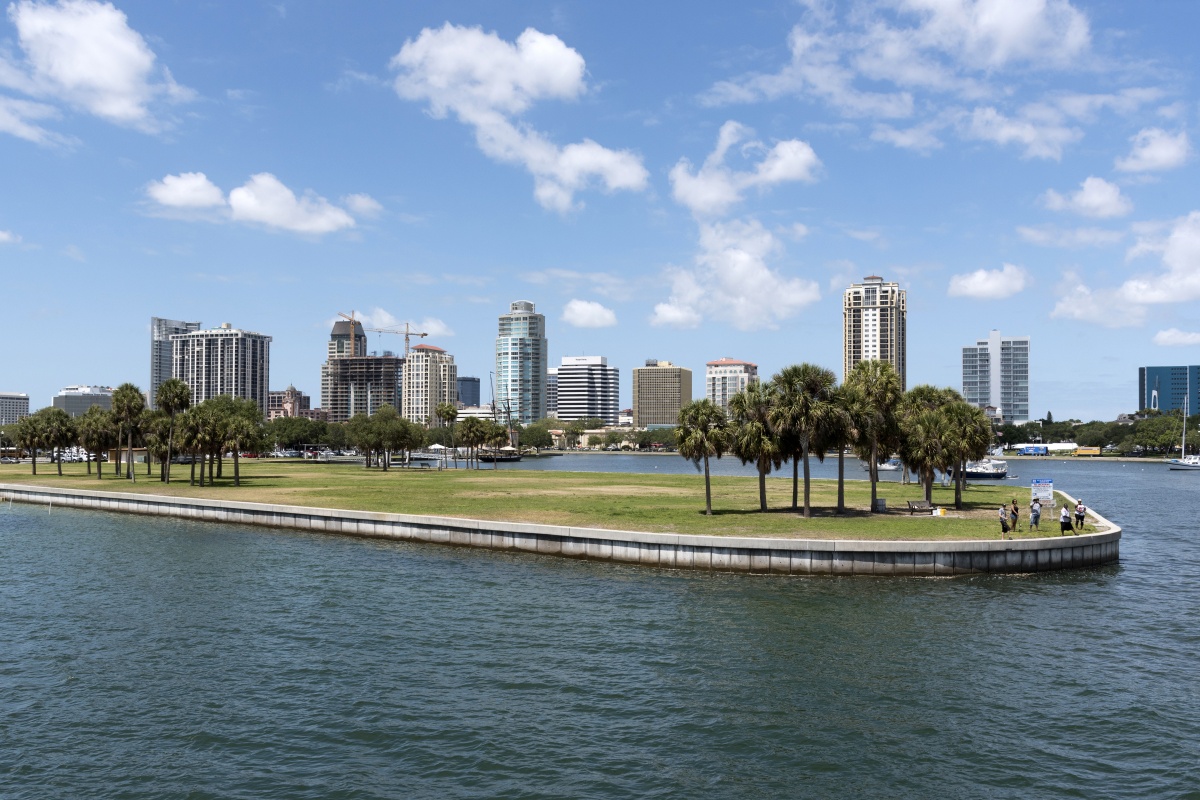 St Petersburg starts to realise its vision of a connected community
A free-to-the-public wi-fi network has been deployed throughout the seven-block Edge district in St Petersburg, Florida.
Wi-fi marketing and analytics company, GoZone, which is headquartered in the downtown area, led the roll-out which was made possible through implementation of a business-sponsored model.
Goals of the wi-fi initiative
The model was executed in partnership with hardware provider Cambium Networks and the Edge Business District Association (EBDA).
The wi-fi initiative had three main goals:
bridge the digital divide in St Petersburg;
connect residents and visitors to local businesses and corporate sponsors;
drive economic vitality within the Edge district.
"We are committed to working toward pervasive, accessible wi-fi access for everyone; regardless of your income or economic status," said Todd Myers, CEO of GoZone.
Myers worked closely with Barbara Voglewede, executive director of the EBDA, to bring his vision of a connected community to life.
"We are committed to working toward pervasive, accessible wi-fi access for everyone, regardless of your income or economic status"
Local residents and visitors have free access to wi-fi, while corporate sponsors receive digital advertising opportunities provided by GoZone's platform.
EBDA uses the network to drive economic growth in its historic downtown corridor by promoting the district's amenities, businesses, and district-wide events.
According to GoZone, by using its systems, EBDA can view traffic data in order to spot trends and analyse growth fluctuations and patterns.
"The value of offering free wi-fi to our district visitors is tremendous. It enhances their experience here, increasing their dwell time, and even providing an easily accessible, more eco-friendly platform to learn about our unique district features and heritage," added Voglewede.
"We're thrilled to be partnering with GoZone on this cutting-edge project."
GoZone WiFi is a software-as-a-service company that enables businesses to build better customer relationships through wi-fi marketing, analytics and advertising platforms.
Its smart wi-fi products bids to offer monetisation opportunities through rich location data, marketing engagements, and third-party sponsorships.
Cambium Networks provides wireless broadband networking infrastructure solutions for network operators, including medium-sized wireless internet service providers, enterprises and government agencies.
A wire-cutting ceremony will officially launch the project on 20 June, in conjunction with World Wi-Fi Day.
You might also like: