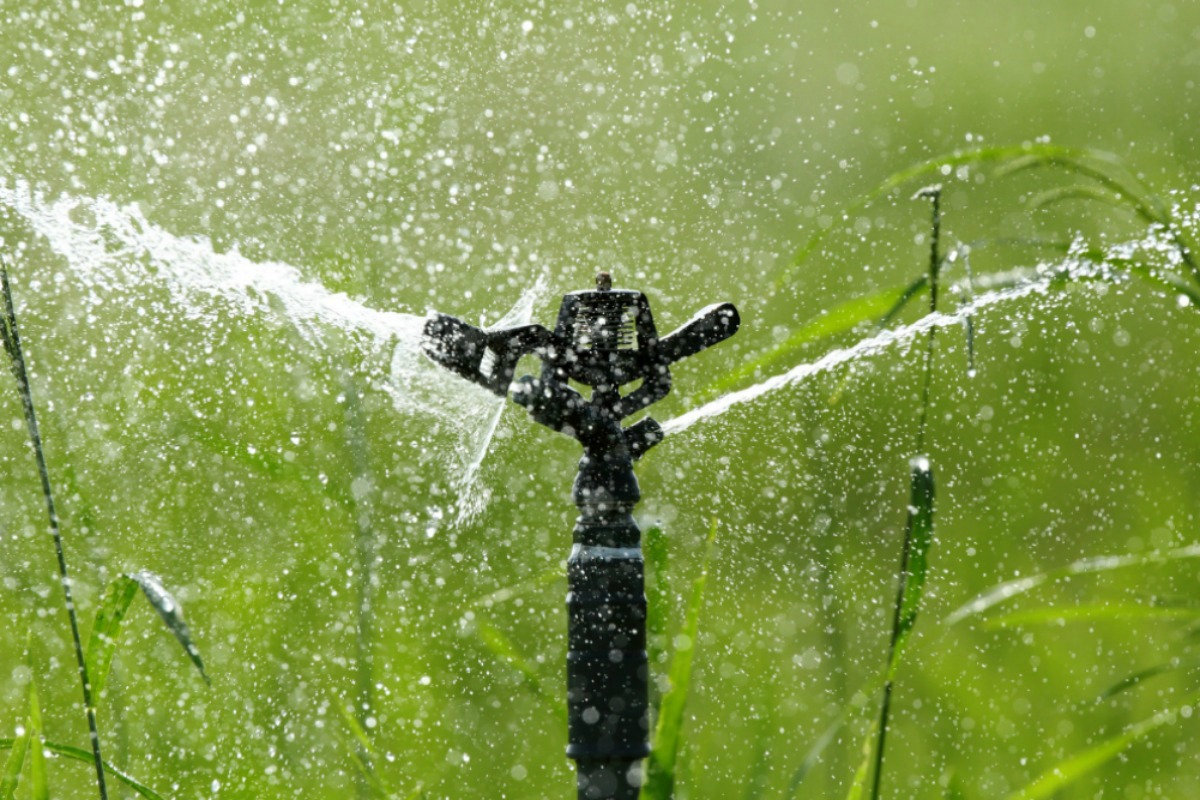 EPA estimates that 30% of a household's water usage is for irrigation
Stream, a leading Texas-based direct selling company and provider of connected life services, has announced the launch of its Smart 30 WaterSaver Green & Clean Plan, a 30-month fixed rate plan that uses 100 per cent renewable, green energy. As an incentive, Stream is offering plan customers a free Skydrop, smart, adaptive sprinkler controller.
The Skydrop sprinkler controller monitors real-time weather data to automatically create an optimal watering schedule. This new product connects to a user's existing sprinkler system to help save water, energy, and money.
All Skydrop's features can be easily and remotely monitored via the Skydrop app on any device.
"As a company, we're driven to constantly innovate in order to bring our customers the best connected life services on the market. Connected life services leverage technology to keep us connected anywhere, making our busy lives easier and more convenient – all while saving time and money," said Dan O'Malley, chief products and services officer, Stream.
"With this new plan, our customers will have the security of a 30-month fixed rate and also be able to do their part to make the environment a little better by using renewable energy. As an added benefit, they'll optimize their water usage and save money by shrinking their water bills. It's a win all around, and we're excited to offer the new plan with a free Skydrop to our Texas customers starting today," he continued.
The US Environmental Protection Agency (EPA) estimates that nearly 30 per cent of a household's water is used for irrigation, and over 50 per cent of that irrigation water is wasted through overwatering and evaporation.
Skydrop will help reduce these inefficiencies by up to 50 percent by watering only based on need, rather than watering by a set weekly schedule.
"Weather and life can be unpredictable, but your energy bill and your lawn watering don't have to be," said Jared Neilson, Chief Marketing Officer, Skydrop. "Skydrop is excited to launch this incredible partnership with Stream to provide serious value and simplify customers' lives."
Stream's Smart 30 WaterSaver Green & Clean Plan is available in Texas starting today.
Dallas-based Stream was founded in 2005. Within a decade its deployment of direct selling generated more than $7 billion in total revenue, making it into one of the largest direct selling companies in the global energy market.
Stream Connected Life (Energy Services, Mobile Services, Protective Services, and Home Services) work together to fit customers' on-the-go lifestyles, keeping them connected, wherever they are.
Energy Services are currently available in Texas, Georgia, Pennsylvania, Maryland, New Jersey, Washington, D.C., and New York. All of Stream's other services are available throughout the US.