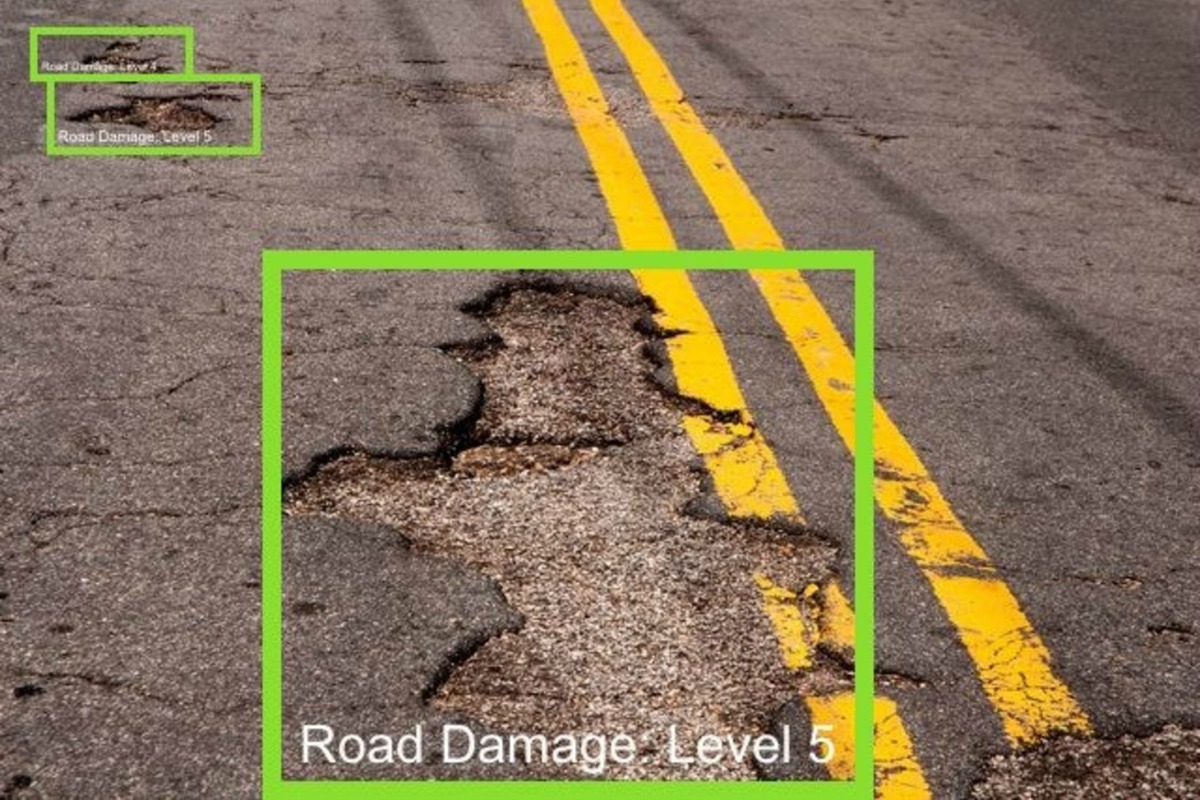 The two computers use computer vision and AI to monitor roadways
Caruma Technologies, developers of the Intelligent Connected-Vehicle Platform, and RoadBotics, which monitors and manages roadways using computer algorithms, has announced a partnership to capture a wide array of roadway data utilising computer vision.
The combined technology provides both companies' customers an affordable, continuous, and data-driven roadway monitoring solution through the full integration of Caruma's rich feature set and growing ecosystem of partnerships and integrations.
Caruma Technologies and RoadBotics use artificial intelligence and computer vision to identify road damage and other anomalies for more efficient road maintenance. The combination will generate immediate results for both Caruma and RoadBotics' customers in the fast-growing and emerging connected vehicle market.
Caruma's artificial intelligence-based connected-vehicle platform will incorporate RoadBotics' algorithms, data collection engine, and the processing to deliver advanced information on road surfaces, features, object detection and analysis.
"Our growing ecosystem of vision-based connected-vehicle integrations leverages the power of Caruma's open platform to drive innovation, and RoadBotics is a great example of that," said Chris Carson, CEO at Caruma Technologies. "We're excited to work with this outstanding team and truly believe that their inclusion into our ecosystem will be a significant step towards improving infrastructure management, traffic management, and roadway maintenance."
RoadBotics, a computer vision company spun out of Carnegie Mellon's Robotics Institute last year, utilises an advanced cascade approach with multiple, specialised algorithms chained together to achieve a complex understanding of the world.
The technology identifies, characterises and assesses various real-world roadway conditions that gives roadway managers, vehicles, and others a variety of roadway and signage maintenance recommendations.
RoadBotics proprietary technology was developed using standard single lens data collection tools and will now be integrated into Caruma's powerful open vehicle network to rapidly collect useful information that can be distributed through an interface that municipalities and applications can subscribe to, based on the desired data profile and territory.
"We're extremely excited to be working with Caruma and to be part of their ecosystem and Open Vehicle Network," said Mark DeSantis, CEO of RoadBotics. "By integrating our vision-based algorithms into the Caruma platform, it will not only expand our technology base, but also grow our combined market opportunity to create an unmatched capability in the industry."
The Caruma platform connects in-car cameras and sensor hardware to a continuous learning cloud and an artificial intelligence powered open vehicle network, which 'learns' behavioural patterns of drivers and passengers, situational factors external to the vehicle and road infrastructural changes.
If you like this, you might be interested in reading the following:
Road-mapping with radar
It is expected that by 2020 at the latest, the first vehicles will provide data for the radar road signature in Europe and the US
smartcitiesworld.net/news/news/road-mapping-with-radar-1770
What difference does data make on our roads? Asks Wayne Slant, Clearview Intelligence
It's quite simple really. Without data, our roads would grind to a halt. Period.
smartcitiesworld.net/data/data/what-difference-does-data-make-on-our-roads-asks-wayne-slant-marketing-director-clearview-intelligence
Intel takes a step further to realising its IoT vision
Technology company acquires computer vision algorithm specialist Itseez and has its sights on markets such as driverless vehicles and industrial inspection
smartcitiesworld.net/connectivity/connectivity/intel-takes-a-step-further-to-realising-its-iot-vision