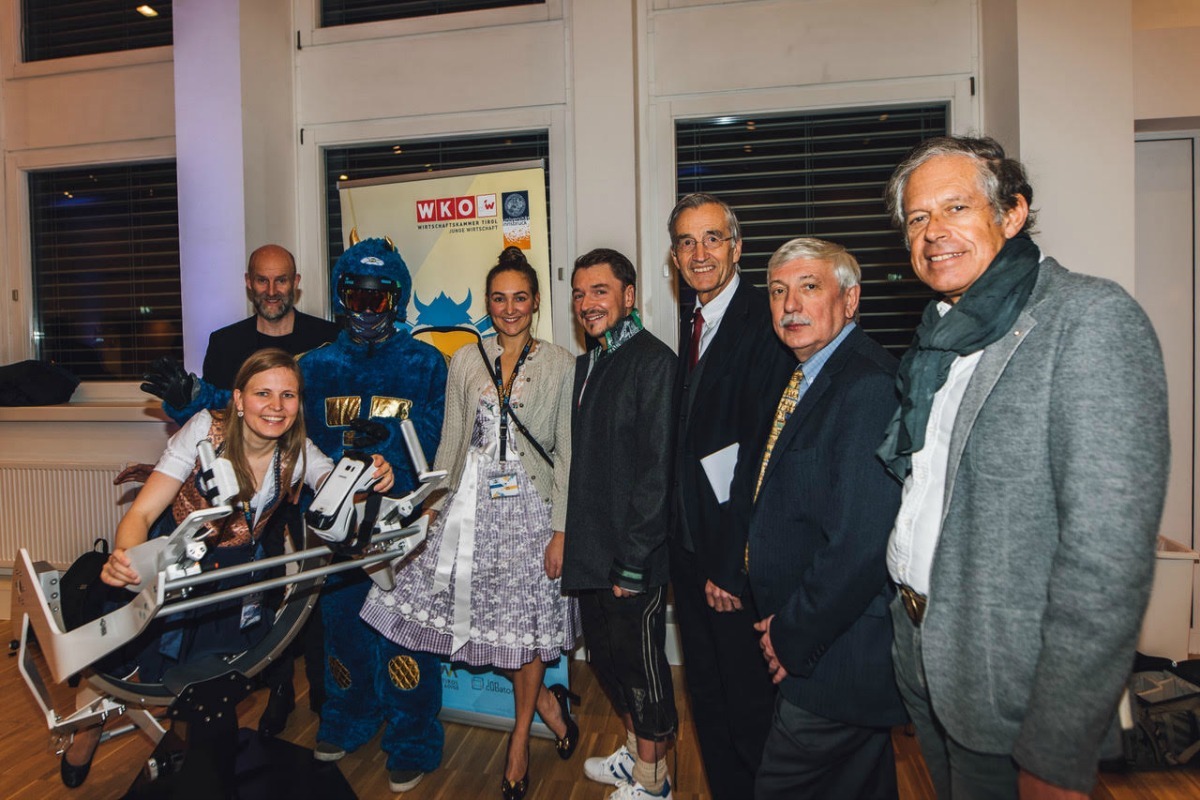 The partnership, signed in Innsbruck, brings together two world-recognised universities
Two universities recognised for driving early-stage business activity in New York and Austria have signed an agreement to jointly support tech start-ups and help build entrepreneurial knowledge.
The international collaboration links the Future Labs at the New York University Tandon School of Engineering to InnCubator, a partnership of the Tyrolean Chamber of Commerce and the University of Innsbruck. The former is New York City's premier academic entrepreneurial hub, established in 2009 and the latter recognised throughout Austria as a leader in science, engineering and entrepreneurship.
The agreement gives Future Labs start-up companies access to University of Innsbruck mentoring and insight into Austrian and European Union markets and advanced manufacturing opportunities, including InnCubator's large maker space for prototyping.
It also offers short-term flexible workspace to InnCubator and Future Labs companies when founders visit the other city while a priority procedure for InnCubator companies to apply to the Future Labs has also been launched. It is hoped the collaboration will also establish wider entrepreneurial knowledge exchanges through international seminars, workshops or other events.
"This collaboration will provide important European Union opportunities to Future Lab entrepreneurs while encouraging InnCubator start-ups to join New York's growing innovation economy," said Professor Kurt H Becker, who leads the Future Labs as NYU Tandon as vice dean for research, innovation and entrepreneurship. He is also an honorary professor at the University of Innsbruck.
He added: "We are excited to launch this international venture with partners who share our belief that by supporting entrepreneurship, we accelerate the pace at which academic research moves to the commercialisation stage where it can widely impact society."
The University of Innsbruck plays a major role in the start-up landscape of Austria. It has an active technology transfer office, has taken equity positions in 14 commercial spin-offs, and is recognised as one of the country's most entrepreneurial academic institutions.
The Future Labs at the NYU Tandon School of Engineering are a network of innovation spaces and programmes that support early-stage start-ups in New York City. Since 2009, their incubators graduated 68 companies now valued at more than $1 billion.
Ten of those graduates were acquired by established public and private companies, notably including Uber's recent acquisition of artificial intelligence start-up Geometric Intelligence. Perhaps most remarkably, Future Labs graduates register a survival rate of nearly 90 percent, far exceeding the typical start-up success rate of 10 per cent for young companies nationwide.
Future Labs house and mentor about 45 start-ups in three technology sectors of critical importance for New York: data-driven and data-intensive technologies at the Data Future Lab in Manhattan's Hudson Square neighbourhood; digital technologies at the Digital Future Lab in the DUMBO neighbourhood of Brooklyn; and clean energy/smart city technologies at the Urban Future Lab and its ACRE incubator in Downtown Brooklyn.
In addition, the Future Labs are home to AI NexusLab, the first accelerator-type programme for artificial intelligence start-ups, created in partnership with ff Venture Capital. The Future Labs also host entrepreneurial education for managers in the cleantech field and an intensive programme for military veterans transitioning to owning their own businesses.
If you like this, you might be interested in reading the following:
Liquid Studio network extends to Latvia
Accenture will provide a rapid application development environment to help clients in the Nordics accelerate digital businesses
smartcitiesworld.net/news/liquid-studio-network-extends-to-latvia-1453
Looking for best in breed IoT start-ups
Reply Group's IoT investor Breed Reply is launching its new search for early stage IoT investment opportunities
smartcitiesworld.net/news/looking-for-best-in-breed-iot-start-ups-1446
Start-up accelerator calls for proposals
Solutions that involve the Internet of Things, security, cloud, projects for network infrastructures and big data are particularly sought after
smartcitiesworld.net/connectivity/connectivity/start-up-accelerator-calls-for-proposals