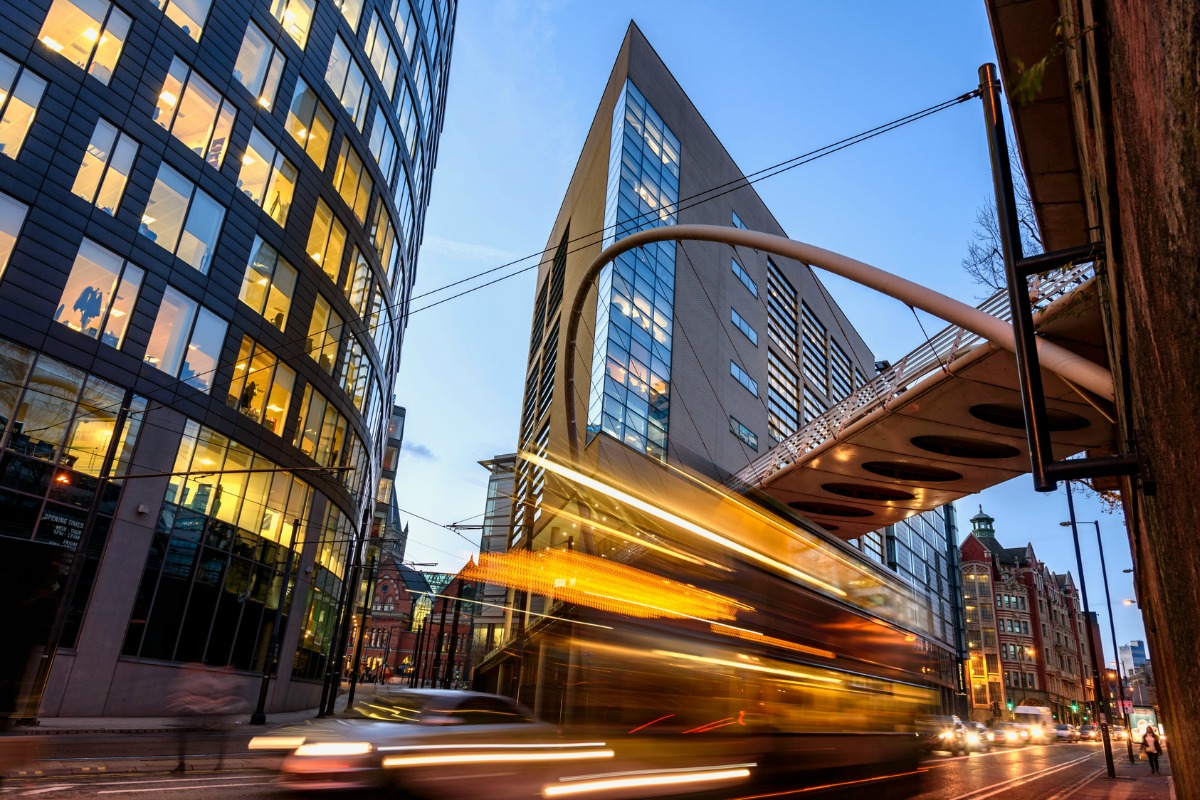 SatSafe is the lead partner in road safety as part of the Manchester CityVerve project
Technology start-up firm, Satsafe, which develops Internet of Things (IoT) telematics devices, is aiming to help to improve motorist safety in the North West.
The initiative will deploy its devices, more commonly known as "in-vehicle black boxes" and increasingly used by insurance firms and fleet managers, to monitor driver behaviour.
Satsafe is already the lead partner for road safety as part of CityVerve, the UK's £15m city demonstrator project in Manchester bringing together the brightest minds and pioneering uses of IoT to deliver a smarter, more connected city.
According to Satsafe, TelematiCam, combines its driving monitoring technology with intelligent in-built GPS and accelerometers to detect whether a motorist has had a serious crash.
Once the app has been accredited, the system will be able to automatically alert the emergency services to the precise location and time of an incident, presenting a life-line to those who may be injured, Satsafe said.
The TelematiCam will also record high definition video, allowing drivers, emergency services and insurers to more accurately assess the cause of a crash.
The product, which is claimed could help revolutionise driver safety, has been developed with support from business support programme, LCR 4.0, part of the Liverpool city region local growth hub.
Working with project partners the Virtual Engineering Centre (VEC) and the Hartree Centre, Satsafe embarked on a project to connect the dashcam, a mobile app and a cloud platform.
Through specialist expertise, the VEC built a virtual prototype to demonstrate how Satsafe could connect all components together. While the team at the Hartree Centre helped to enhance the driver scoring and crash detection algorithms as well as the system architecture for the cloud analytics platform.
"The technologies that Satsafe [is] developing offers serious safety benefits for road users and perfectly demonstrate how Industry 4.0 technologies can have a new and positive impact on our day-to-day lives," said Michael Schraps, programme manager for LCR 4.0 from the VEC.
"The LCR 4.0 programme is very much a collaboration and it was great to see the skills of both the VEC and the Hartree Centre come together on this project to take the TelematiCam to the next level of development."
"This project and the support from the VEC has enabled us to address a range of technical challenges around product and service design without which, it would have taken much longer to solve," added Stuart Millward, founding director, Satsafe.
Part funded by the European Regional Development Fund (ERDF), the LCR 4.0 programme is being delivered in partnership by some of the region's key knowledge and scientific assets: the University of Liverpool (through its Virtual Engineering Centre); Liverpool City Region Local Enterprise Partnership (LCR LEP); Liverpool John Moores University (Faculty of Engineering and Technology); the Science and Technology Facilities Council's Hartree Centre; and Sensor City.
If you like this, you might be interested to read the following:
Nevada's autonomous vision
Nevada Department of Transportation is working with CH2M to develop a policy framework for driverless and connected vehicle initiatives in the state
smartcitiesworld.net/news/news/nevadas-autonomous-vision-1103
Smarter roads and streets for Vegas
A real-time traffic-monitoring system is helping Las Vegas to become one of the country's smart city pioneers
smartcitiesworld.net/news/news/smarter-roads-and-streets-for-vegas--1247
u-blox, Commsignia and NXP partner on V2X
V2X technology is the only proven and production ready technology that can reliably see around corners
smartcitiesworld.net/news/u-blox-commsignia-and-nxp-partner-on-v2x-1724