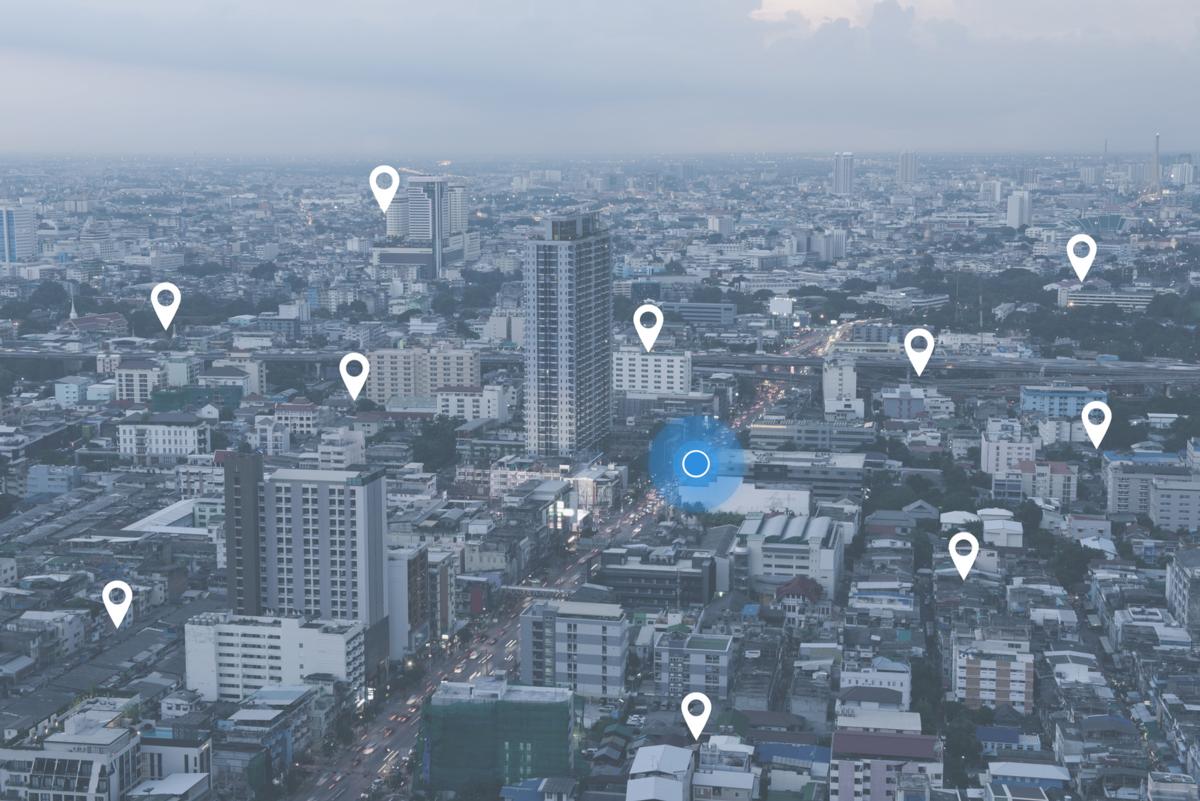 Location intelligence can identify areas of opportunity to help cities and citizens
Location intelligence company Cuebiq has launched its Data for Good initiative. It sees the company share its anonymous location data with researchers at top universities and non-profit organisations to drive innovation for causes such as improving quality of life in underserved communities, natural disaster response, as well as smart city development.
MIT Media Lab is among the first to join the initiative and its Human Dynamics Group and Changing Places Group are using the data for multiple projects that apply big data and mobile location intelligence to identify areas of opportunity to help cities and their citizens.
MIT is applying Cuebiq's high-precision mobile location data on top of city data to identify and address pressing issues such as the impact of economic segregation on the development of neighbourhoods and how certain establishments and businesses affect the nature and development of city areas.
By studying in which places people of different economic and social backgrounds come together within a city, MIT Media Lab is able to understand which establishments and businesses are more effective than others in making a neighbourhood less segregated and contribute to lowering social inequality.
"Data is transforming how we observe and understand our world. With all of today's technology, vast scales of high quality data are readily available and can be analysed to unlock new insights that can enhance and improve our way of life," said MIT Professor Sandy Pentland, who also serves on the Board of Directors of the Global Partnership for Sustainable Development Data.
"We are excited to be working with Cuebiq and using their rich location data to help unlock new findings that were not previously accessible to us."
In addition to MIT, Cuebiq is also working with over 20 other universities and non-profits globally as part of its initiative. Among these is Ohio State University, which recently used Cuebiq's location data in its effort to improve city planning and optimise transportation.
University of Washington is also working with Cuebiq, using its location data for new research that aims to understand large-scale mobility patterns from before to during and after Hurricane Harvey.
Cuebiq is also working with companies like GasBuddy to help people identify gas station locations during times of natural disaster. The companies recently worked together to help those in Florida prepare for Hurricane Irma.
Cuebiq provided GasBuddy hourly updates on dwell times at gas stations across Florida and neighboring states for the length of the emergency, which allowed GasBuddy to assess the wait times at specific locations.
Other initiatives currently underway for Data for Good involve medical planning, in which researchers are creating data models designed to track the spread of diseases.
"We are thrilled to be working alongside MIT and others in the scientific community for our Data for Good initiative. At Cuebiq, we are passionate about finding opportunities to use our knowledge and abilities to help others throughout the world," said Antonio Tomarchio, CEO, Cuebiq.
"Location data can be a powerful resource in many fields, and can provide incredible learnings. Our hope is that through this initiative, our data can help to spark ideas and test out initiatives to ensure efforts are meeting needs."
If you like this, you might be interested in reading the following:
UN urges smart transition
A new UN initiative will help in the mission to make cities and human settlements "inclusive, safe, resilient and sustainable"
How tech can tackle social isolation
A report published by IoTUK highlights how emerging digital technologies can help to prevent one of society's most burdening problems
SINGAPORE REPORT: Bridging the digital divide
IMDA announces new support to low income and elderly households