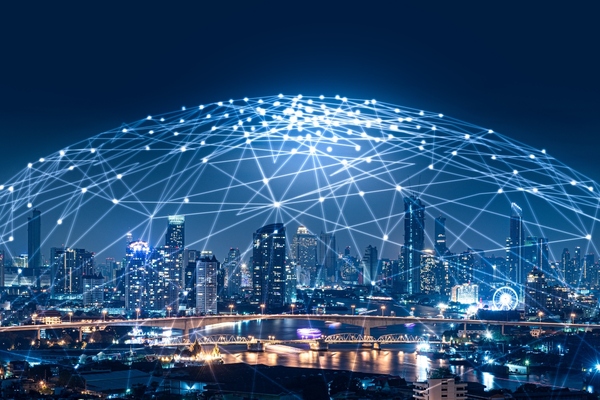 5G centre will provide connectivity services for those living, working and learning in the area
Purdue University has announced that a 5G living lab centre is due to launch in June at the Discovery Park District on the university's campus in West Lafayette, Indiana.
According to the university, the 5G centre, called NineTwelve Convergence, will be the first facility in the US to provide full-suite development and testing capabilities for the rapid development of "faster, low-cost 5G applications with the potential to transform businesses".
Emerging technologies
The 5G centre, where companies can partner with Purdue University, SBA Communications, NineTwelve and others, will focus on emerging technologies in essential fields such as advanced manufacturing, hypersonics and microelectronics.
"Purdue University's world-class researchers and others are collaborating to realise the full potential promised by 5G and transforming the digital economy around the world," said Mung Chiang, dean of the John A Edwardson College of Engineering at Purdue University.
"We all realise that 5G will completely revamp the ecosystem of innovation, and we embrace these opportunities. What's uniquely powerful about this 5G centre is that it is a 5G 'living lab' where we can define the use case and innovate the deployment."
Discovery Park District is being built to support an advanced connected community through partnerships with Tilson, a national network deployment services firm, and SBA Communications, an independent owner and operator of wireless communications infrastructure.
"The advent and commercialisation of trends in connected and autonomous mobility as well as IoT-laden smart cities will transform communities"
"As a state, we understand and embrace the enabling disruption that 5G is making a reality," said Dave Roberts, chief innovation officer for the Indiana Economic Development Corporation.
"The advent and commercialisation of trends in connected and autonomous mobility – as well as IoT-laden smart cities – will transform communities, and we could not be happier that this evolution is happening right here in Indiana, making our state even more attractive to companies here and around the world."
NineTwelve teams industry, government and academia to meet critical technology needs. Its collaboration platform seeks to accelerate the design and implementation of emergent solutions by bringing together the key elements of innovation, collaboration, prototyping and experimentation.
By creating these cross-sector collaborative networks that design and deliver ground-breaking solutions, NineTwelve focuses on emergent technologies such as 5G, advanced manufacturing, and trusted microelectronics.
The Indiana 5G Zone, Emerging Manufacturing Collaboration Centre, one of many NineTwelve collaborators, advances the transformation of physical industries by powering smart cities, intelligent logistics and advanced manufacturing.
You might also like: