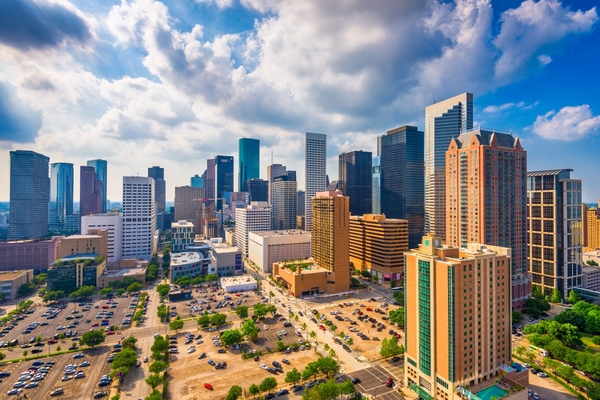 The incubator will serve as an on-the-ground catalyst for Houston's energy transition
Houston has officially opened its climatetech start-up incubator, which has an inaugural network of 30 start-up member companies.
In a separate announcement, the City of Houston has launched a citywide solar co-op that will help Houston residents go solar. Both launches come a year after the City of Houston released its first-ever climate action plan.
Located at 4200 San Jacinto Street in the innovation district being developed by Rice Management Company, Greentown Houston provides more than 40,000 square feet of prototyping lab, office, and event space for its growing community and can accommodate around 300 employees.
Energy transition
Greentown Labs is a community of climate action pioneers and claims to be the largest climatetech start-up incubator in North America. This marks its second location and first expansion outside of Massachusetts, and will serve as an on-the-ground catalyst for the energy transition in Houston. Greentown Houston will bring together civic and business leaders, entrepreneurs, students, and other stakeholders who have already begun the transition and raise awareness of the opportunity for those who have yet to engage.
"This is a tremendous, tangible milestone not only for Greentown Labs but also for the City of Houston and the energy transition," said Dr Emily Reichert, CEO of Greentown Labs. "Five years ago, climate change wasn't a topic among many conversations in Houston. Things have changed. Today, we are so proud to open our second-ever location in the energy capital of the world and we're eager to accelerate the energy transition over the next 10 years.
"Houston is buzzing with incredible climatetech start-ups, world-leading energy organisations, and a thriving investment community. At Greentown Houston, we aim to bring the ecosystem together and collaborate toward our decarbonised future."
"Attracting and nurturing the next generation of energy companies is a critical piece of our city's ambition to lead the global energy transition"
The incubator also announced additions to its growing network of partners, including Ara Partners, Bechtel, BP, Intel, Mitsubishi Corporation (Americas), Mitsubishi Heavy Industries, White Deer Energy.
"There's no better way to celebrate the first anniversary of the Houston Climate Action Plan (Cap) than to open Greentown Labs Houston," said mayor Sylvester Turner, who chairs Climate Mayors, a bipartisan network of almost 450 US mayors demonstrating leadership on climate action.
He added: "Attracting and nurturing the next generation of energy companies is a critical piece of our city's ambition to lead the global energy transition. The Climate Action Plan calls for creating 50 Energy 2.0 companies, and thanks to Greentown Labs, we are already halfway there. We are grateful for Greentown Labs and their partners for helping Houston meet our climate goals and become the energy capital of the future."
Greentown Houston is actively welcoming new start-up members to its incubator.
Citywide solar co-op
Houston's citywide solar co-op has been launched in collaboration with the non-profit group, Solar United Neighbours (Sun) to advance one of the goals of the climate action plan. It is open to homeowners and business owners in and around Houston.
Co-op members will select a single solar company to complete the installations following Sun's facilitation of a competitive process to select an installer. Joining does not obligate members to purchase solar. Members will have the option to individually purchase panels and electric vehicle chargers based on the installer's group rate.
The City of Houston is the nation's largest municipal user of renewable energy in the US and met the Cap goal of powering municipal operations with renewable energy five years ahead of schedule. The Houston region is one of the fastest growing regions for solar in the country.
"Together, we're building a movement to transform our electricity system into one that is cleaner, fairer, and shares its benefits more broadly"
According to Environment Texas, Houston's installed solar capacity has quadrupled from 2018 to 2020. Similarly, the Houston Permitting Centre saw a 63 per cent increase in solar installation permits from 2019 to 2020. Sun's citywide solar co-op will directly support the Cap target of generating 5 million MWh from local solar projects per year by 2050.
"The co-op will enable homeowners and business owners in and around the city of Houston to join the growing community of people taking control of their energy bills and improving grid resilience by harnessing solar power," said Hanna Mitchell, Texas program director for Sun. "Together, we're building a movement to transform our electricity system into one that is cleaner, fairer, and shares its benefits more broadly."
You might also like: