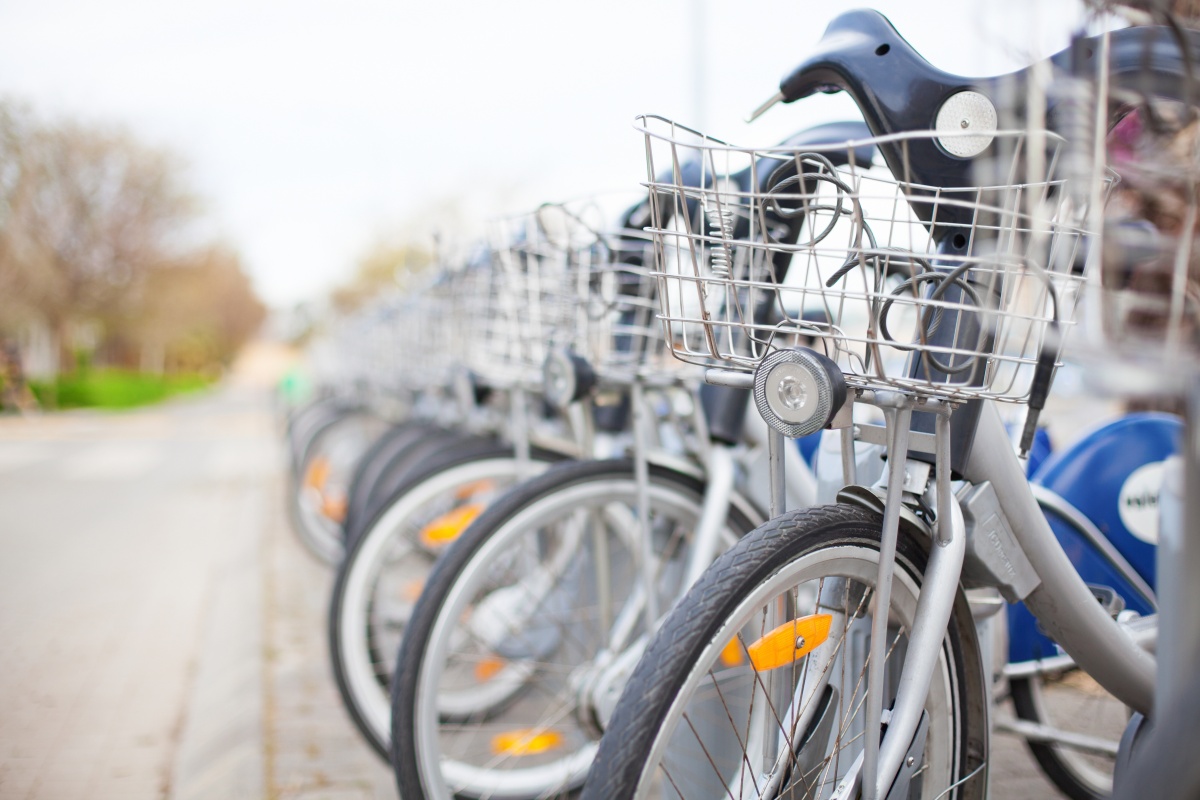 Bicycle parking has to be made as easy as possible to encourage bicycle use
France has the best off-street parking regulations in place when it comes to promoting sustainable mobility in Europe, according to a new report.
At the regional level, the German cities of Berlin, Hamburg and Tyrol in Austria were identified as having the most sustainable parking regulations.
Making buildings fit for sustainable mobility, published by the European Cyclists' Federation, reports that France sets minimum requirements for bicycle parking at national level and is also the only country that has introduced maximum norms for car parking at the national level.
Parking spots per housing unit
Maximum norms prevent building developers providing more car parking spots per housing unit than the national law prescribes. In France this is one car parking spot per housing unit, typically an apartment, with the norm being reduced to 0.5 when the building is located within 500m of a public transport station. Crucially this law only applies to developments co-funded with state money.
Runners-up in the national ranking were Hungary, Lithuania, the Netherlands and Slovenia.
The report looked at a total of 56 off-street parking regulations, for both bicycles and cars, in a total of 31 European countries, thereof 28 national regulations and 28 regional regulations in Austria, Belgium and Germany.
The ECF report was the first of its kind to systematically collect, compare and rank parking codes across Europe. In order to rank regions and countries, a cluster system of four categories (excellent – good – sufficient – insufficient) were developed for bicycle and car parking.
"It is clear that parking provisions lead to higher car ownership, and higher car ownership leads to higher usage. We need to break that cycle"
The report says that easy access to parking is a major factor influencing people's daily mobility choices and this applies to bicycle parking as much as to car parking. "There is consensus among academic researchers that car parking availability induces car ownership and car use," says the ECF. "Households own more cars, use them more often and drive them further if there is good access to off-street parking. Minimum parking requirements cause an over-supply of parking, thereby affecting living costs, construction costs, land use, car ownership and mode share.
"If requirements for minimum amounts of parking were removed, housing developers would offer less car parking, especially in downtown areas. Requirements for the provision of minimum amounts of car parking have been shown to be contradictory to sustainable mobility."
The ECF therefore strongly recommends public authorities at all levels introduce maximum parking limits for cars instead and that maximum parking facilities should be facilitated through mobility management, such as the provision of bike- and car sharing services, and also better urban and spatial planning, such as avoiding new developments in low-density areas and when there is no good access to public transport. By contrast, in order to encourage bicycle use, bicycle parking has to be made as easy as possible.
"We need to have a debate on how buildings can become more sustainable," said Fabian Küster, ECF senior policy officer and lead author of the report. "More sustainable in terms of mobility, energy-efficiency and affordability. Getting rid of minimum car parking norms and installing maximum limits is an essential tool on delivering on all three objectives."
At the launch event for the research, Professor Dirk Lauwers from the University of Antwerp, reminded those present that on-street car parking in Brussels was forbidden 100 years ago. It was only when ministers began parking their cars outside government buildings for meetings that the practice of on-street parking started.
He said: "It is clear that parking provisions lead to higher car ownership, and higher car ownership leads to higher usage. We need to break that cycle".
The report will feed into the Energy Performance of Buildings Directive that made provisions on electromobility and sustainable mobility.
To access the full report, go to Making buildings fit for sustainable mobility
You might also like: