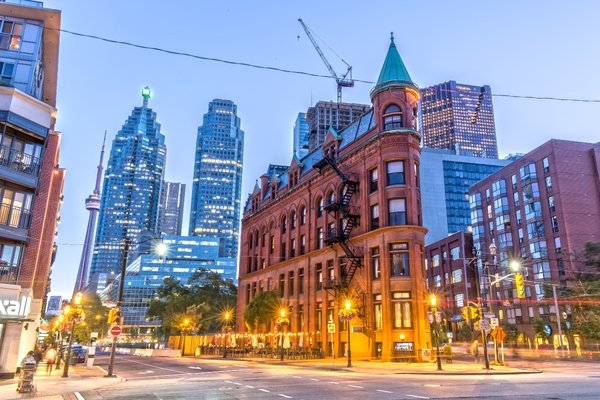 The platform aims to provide a much improved citizen experience for government services
Toronto City Council has approved a contract with govtech specialist PayIt Digital Government to accelerate the Canadian city's move to digital services.
PayIt and the City of Toronto will jointly design a digital experience and platform which will enable residents, businesses and visitors to Toronto to make payments to the city.
Initial services
The digital payment services will commence this autumn with property taxes, utility bills, and parking violations. Additional services will be added to the platform in later phases, including permits, licences and court fines. Users will have more payment options and be able to make payments through electronic funds transfer (EFT), credit card or debit card.
The platform will also offer a smartphone app, digital wallet for managing payment preferences, status, notifications and e-billing. The council said other payment methods will continue to be maintained to ensure access is equitable, adaptive and accessible to the needs of the city's diverse population.
The agreement with PayIt will be for a period of three years, plus options for two one-year extensions at the discretion of the City's chief technology officer.
Toronto City Council has calculated a return on investment of $11m over the five-year term of the contract and has negotiated competitive fees that will only be paid to PayIt when there is user adoption.
"This is a step forward in modernising our government and improving the customer experience for the residents we serve in a number of ways"
In a statement, the council said the PayIt agreement gives the city an opportunity to enter into a cost-effective and competitive commercial relationship that allows it to move forward with digitising services end-to-end.
It claims the digital payment options will provide an improved customer experience to businesses and residents. For example, a typical Toronto family must currently access more than 10 separate channels and portals to manage more than 20 residential services and payments throughout the year. Over time, the agreement with PayIt will facilitate the merger of those multiple channels and portals into an integrated digital experience.
"This is a step forward in modernising our government and improving the customer experience for the residents we serve in a number of ways," said Toronto mayor, John Tory. "Residents, businesses and visitors to Toronto want a simple, consistent and connected interaction with the city and this new service offering will help us deliver just that."


You might also like: