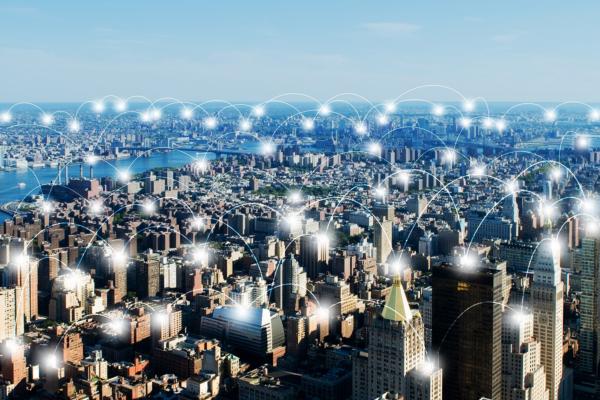 The more sophisticated tools a city has to hand, the better they will be for us all.
Rebuilding economies is a universal problem. The World Bank said in January that the global economy shrank by 3.5 per cent last year, with "acute adverse impacts on women, youth, the poor, the informally employed, and those who work in contact-intensive sectors". While growth of 5.5 per cent is expected this year and 4.2 per cent in 2022, generating inclusion and ensuring no one is left behind will be one of the many challenges governments will face in the next decade.
Enter the Digital Twin. A report published this week by techUK, Unlocking Value Across the UK's Digital Twin Ecosystem, argues the technology has a role to play in social services - housing, healthcare and childcare. This is a far cry from its usual role in helping engineers.
While the report understandably has a UK focus, there are learnings for us all. Given the importance of each of those three social services, the levels of assurance a digital twin provides will act as a safety net for policymakers. The report notes: "During periods of rapid technological, social, or environmental change, they provide decision-makers with a body of reliable metrics, supporting decision-making under deep levels of uncertainty and risk."
It also highlights inequality, specifically regional inequality. London accounts for almost a quarter of the UK's GDP and Paris 30 per cent of France's, which isn't healthy, socially or economically, for those living in different parts of the country. The report suggests digital twins can play a major role here, "driving locally contextualised decision-making, in enhancing the efficacy of public spending and public services, and by enhancing connectivity between different regions".
In future, digital twins could be used to tackle homelessness amid wider work on social housing. It says: "The use of digital twins in this domain will drive social good, and precipitate a number of other socio-economic tangible benefits that could seamlessly synchronise with other local 'connected twins', including social, emergency and health care services."
More interestingly, twins could have the same role as a black box in aircraft and warn of potential dangers within social housing projects. This comes in the wake of the Grenfell Tower fire, where 72 people died and substandard cladding was blamed for fanning the flames.
The report should be a cause for optimism both among policymakers and technology makers. The boom in data needs to be taken advantage of but it can be easy to get lost in a swathe of digits when devising public policy. Similarly, it forces software providers to further think creatively. The more sophisticated tools a city has to hand, the better they will be for us all