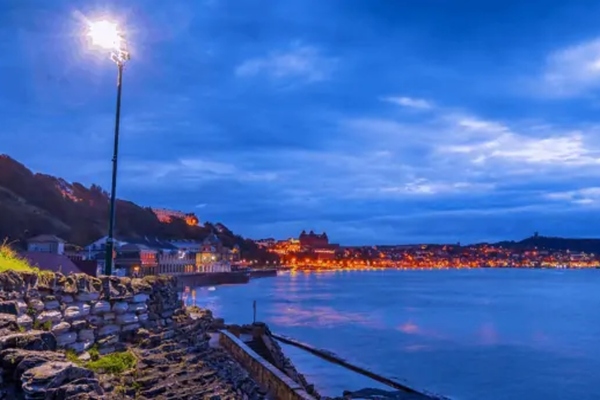 Scarborough believes StreetMan will significantly lower streetlight maintenance costs
The town of Scarborough in the US state of Maine has migrated to Dhyan's cloud-based central management software (CMS) to manage its smart streetlights.
StreetMan has allowed the town to identify various network/hardware issues and load balance the gateways to stabilise the network. The town's streetlight and smart city partner for the project was the independent energy services company, the Efficiency Network.
Technology-agnostic
StreetMan is technology-agnostic, with built-in support for several industry standard protocols such as TALQ, OSCP, MQTT, and communication technologies such as Zigbee, LoRa, NB-IoT, powerline and cellular. It allows cities and municipalities to manage, monitor, and control a variety of smart street assets such as streetlights, cameras, access points, charging stations, billboards, and IoT sensors.
"Dhyan successfully migrated LumInsight, our Echelon Cloud CMS, to its StreetMan CMS without any data loss or disruption, and they did it fully remotely, from thousands of miles away, without a single truck roll," said Stephen Buckley, deputy director of public works, town of Scarborough.
He continued: "With Dhyan's StreetMan central management software we have excellent visibility into the health of each and every streetlight which we believe will enable us to significantly lower our streetlight maintenance expenses. StreetMan's GUI is intuitive and easy to use, and we are impressed at the depth of the information it provides."
"With the central management software we have excellent visibility into the health of each and every streetlight"
Dhyan has been providing device management software for more than 15 years to technology companies that cater to customers in the telecom, IoT and smart grid markets.
"Streetlights are one of the largest expenses for any city," added Prakash Ramadass, VP smart cities, Dhyan. "Converting streetlights from older technology to LED can save a good deal of money but by adding smart controllers and a sophisticated central management software such as StreetMan, the savings can be increased even further by giving the city the ability to dim the streetlights on demand and by enabling them to do proactive maintenance."
The Dhyan family of central management software for the IoT market consists of LightMan for managing smart area lights such as in auto dealerships, campuses and warehouses, StreetMan for managing smart streetlights, and CitiMan for managing smart city IoT assets.
You might also like: