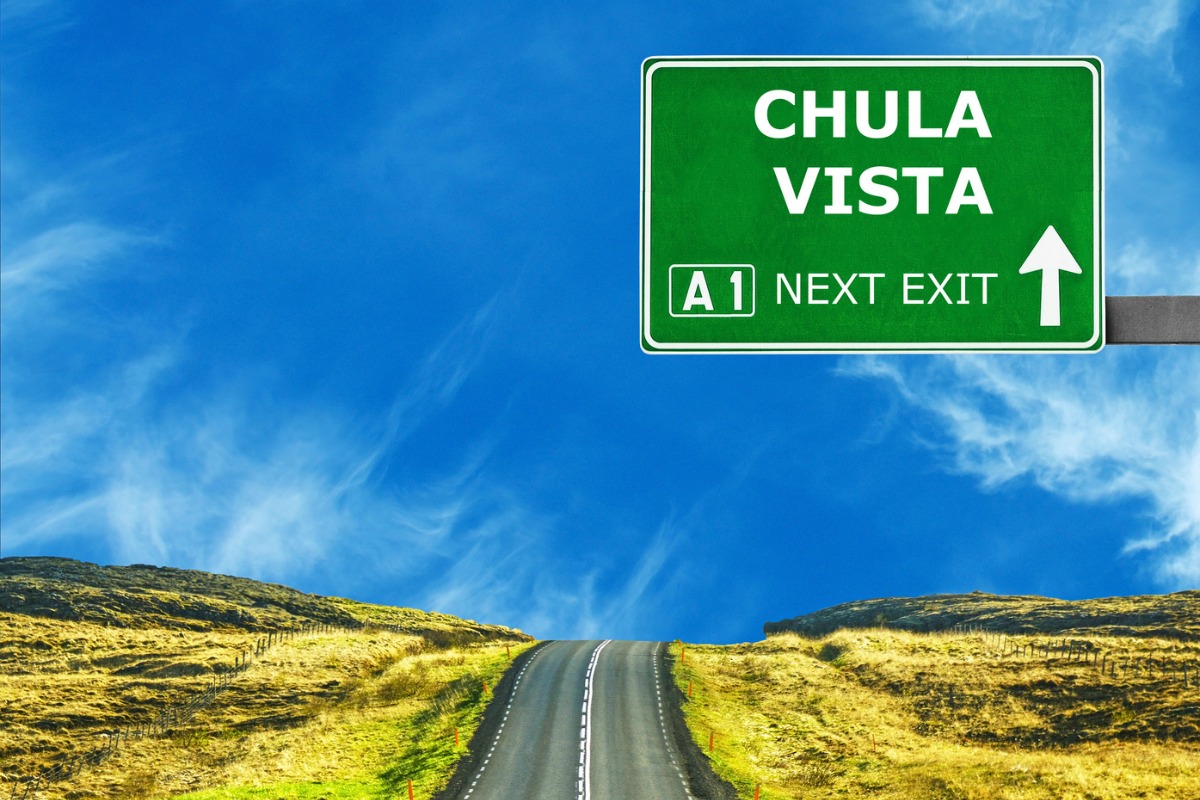 Chula Vista is one of the cities leading the way in intelligent transportation technology
The city of Chula Vista has chosen Trafficware's SynchroGreen adaptive signal technology that allows a "smart signal" intersection to adapt to traffic patterns in real-time.
Chula Vista is the second largest city in the San Diego metropolitan area and seventh largest in Southern California.
Trafficware partnered with San Diego-based consultant Urban Systems Associates and Southwest Traffic Systems to present a comprehensive solution at the annual meeting of the Intelligent Transportation Society of California. The system will optimise timing at 28 intersections along three major arterials in Chula Vista, including Telegraph Canyon Road, East H Street and Otay Lakes Road.
"Deploying systems for smart intersections that quickly respond to traffic patterns will improve mobility in our community and is a vital component of the long-term strategy to lay a foundation for smart cities infrastructure," said Chula Vista director of engineering and capital projects/city engineer, Bill Valle.
On average, these corridors carry approximately 40,000 to 50,000 vehicles per day providing access to and from Interstate 805 and State Route 125. These streets provide direct access to local elementary and middle schools, as well as a community college located on the eastern end of the project area.
Due to the local significance of these streets, their fluctuating traffic volumes, the selected area was an ideal location for an adaptive traffic signal control system that can respond to the current traffic patterns.
The SynchroGreen adaptive system is capable of making real-time, dynamic synchronisation decisions and aims to improve travel times, minimise delays, and reduce emissions at intersections by effectively facilitating both vehicular and pedestrian demands. The new technology is scheduled to be deployed by first quarter 2018.
In accordance with the Federal Highway Safety Improvement Programme (HSIP) Cycle 6, this project also represents a City-initiated effort to enhance safety at intersections through improved signal operations.
"The City of Chula Vista is clearly one of the leaders in addressing transportation issues in the San Diego region and joins more than 30 California communities adopting Trafficware technology," explains Jeff Spinazze, Trafficware senior vice president.
California agencies including Palo Alto and Santa Clara County in Silicon Valley, Oakland, Walnut Creek, Napa, Concord, Livermore, San Leandro, Cupertino, Alameda County, Hesperia and Victorville are among those deploying Trafficware's advanced transportation systems.
"This technology will not only address complex traffic problems today, but also address initiatives like Connected/Autonomous Vehicles and Signal Performance Measures," continued Spinazze.
If you like this, you might be interested in reading the following:
Customer data enhances traffic management system
Trafficware has released the latest version of ATMS.now which integrates real-time vehicle data onto Bing Maps
Trafficware unveils cloud-based SPM product
Solution will store and analyse high-resolution data that is collected from a traffic signal network
Atlanta applies smart tech to improve safety and mobility
Applied Information's smart city platform is being deployed as part of the Renew Atlanta transportation improvement project