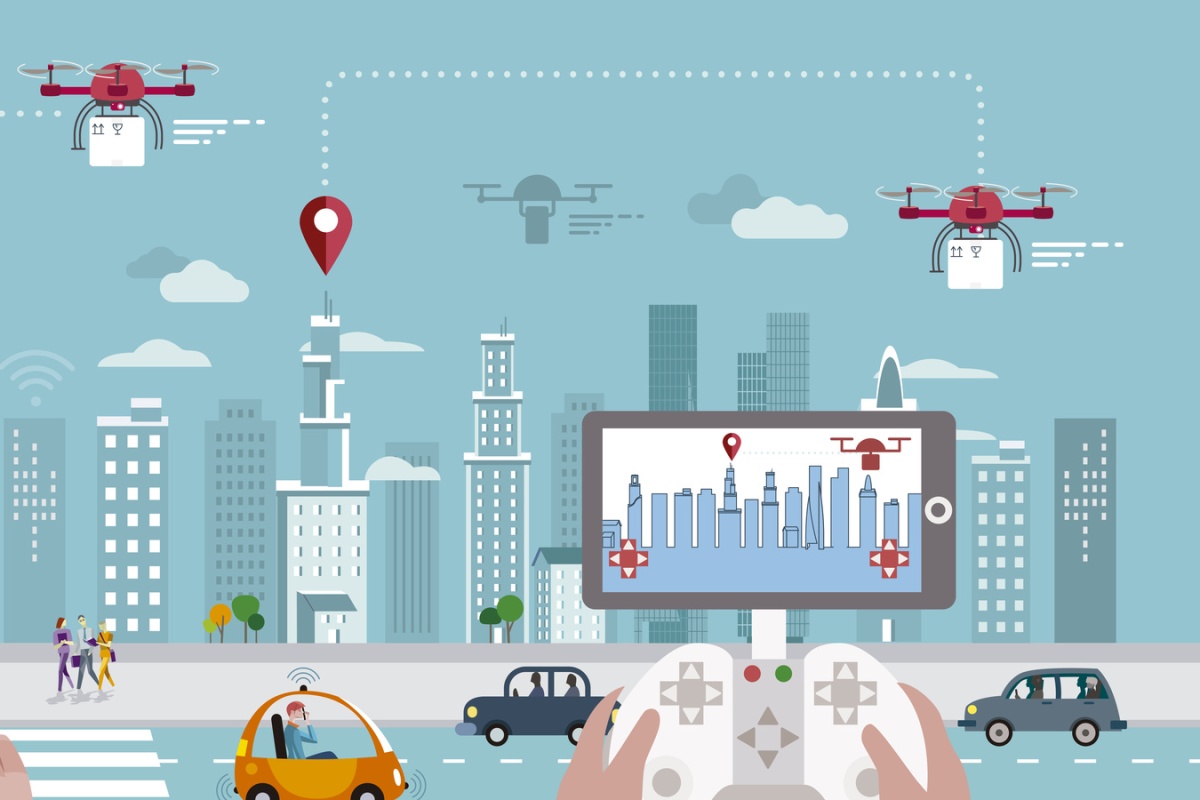 San Diego is helping to define the smart cities of tomorrow with drone technology
The US city of San Diego is launching the city's first unmanned aircraft system (UAS) Integration Pilot Programme (IPP) drone deployment for the San Diego Fire Department. It is working in partnership with Cape, the cloud platform for drone telepresence and data management.
It is one of the first IPP deployments nationwide and was kicked off with a live public safety demonstration at San Diego Fire Station #37. Working alongside the San Diego Fire Department (SDFD), drones equipped with the Cape Aerial Telepresence platform were launched as part of a fire call simulation.
Aimed at offering a first-hand view of the impact on emergency response efforts, the demonstration showcased a number of drone capabilities that will be utilised in San Diego's public safety IPP initiatives. This includes the ability to provide real-time aerial visibility to first responder teams both on scene and in the command centre, and to better and more quickly inform resource decisions for emergency situations.
Announced in late 2017, the IPP is an initiative from the US Department of Transportation (USDOT) and Federal Aviation Administration (FAA), focused on enabling the safe expansion of commercial drone operations in the United States. The demonstration with the San Diego Fire Department follows closely behind the recent announcement of San Diego's selection as one of just 10 national awardees selected for the IPP and marks the first of several programme deployments that will be powered by Cape technology.
Additional initiatives are expected to launch in the coming months, including deployments with Chula Vista Police Department, where Cape-enabled drones will be used for emergency response support.
"This advanced technology will make emergency responses more efficient, reduce costs and save lives," said John Valencia, executive director of the San Diego's Office of Homeland Security. "Time is valuable in any situation and drones will allow the City to better allocate resources when responding to emergencies."
This programme with the city of San Diego is the latest example of Cape's work helping companies across industries to use drones as a tool for improving safety, increasing operational efficiency and enabling innovation.
The SDFD launch expands on the company's success with similar public safety initiatives around the world, including its work with the city of Ensenada, Mexico, where drones equipped with the Cape Aerial Telepresence platform were used to reduce crime rates by more than 10 per cent and improve emergency response times by 90 per cent.
"Today's smartest cities are turning to drones to not only power innovation but to improve the safety of residents, visitors and first responders,"said Chris Rittler, CEO of Cape.
"It's an honour to be a part of one of the very first IPP deployments and to showcase the full capabilities of drones and the impact on public safety. The city of San Diego is helping define the smart cities of the future and we are extremely proud to be the technology partner they trust to make it possible."
Furthering its reputation as one of the leaders in the drone software space, Cape is one of the first and only companies in the US to be awarded precedent-setting waivers under both Section 333 and Part 107 regulations, and has performed more than 100,000 flights in the US, Middle East, Mexico, and New Zealand, with zero incidents.
If you like this, you might be interested in reading the following:
What is a drone's role in a city
Innovation foundation Nesta is engaging with cities, government, NHS, police and fire services as well as industry and academics to shape drone systems that will put people first
The city as an airport: TfL's head of foresight mulls urban air mobility
Iain Macbeth, Head of Foresight, Transport for London (TfL), provides insight into how cities can plan for the rise of urban air mobility.
Smart city drone best practice
Cloud Security Alliance and Securing Smart Cities have published guidelines for establishing a safe and secure municipal drone programme
Read more