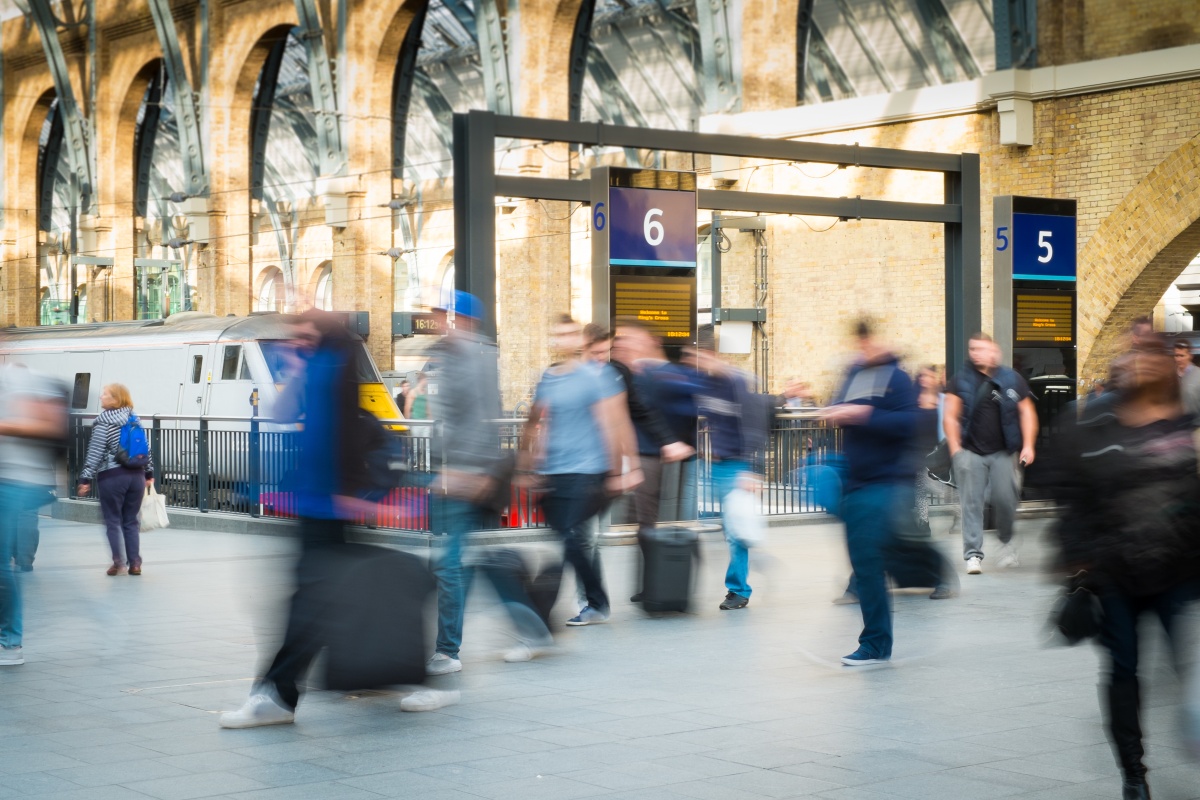 UK government wants to ensure everyone's voice is heard on PAYG
The UK government has announced a consultation into extending the pay-as-you-go (PAYG) ticketing model that is used in London across the rail network.
Rail minister Andrew Jones is seeking feedback from passengers and other stakeholders to inform the development of the Department for Transport's strategy and roll-out plans, in particular, on how a PAYG area could work, what area it should cover and on the options for changing.
Wider expansion of PAYG
While initially the focus is on proposals for the South-East, subject to regional feedback, it is thought the underlying principles could be applied to the wider expansion of PAYG to commuter areas across the country.
The Department for Transport (DfT) has already worked with the rail industry to deliver a rapid expansion of smart ticketing, including an £80m government-funded programme to roll out smartcards as part of its vision to make the "journey experience easier, modern and more reliable for passengers".
It has also invested in Transport for the North's £150m multi-modal smart ticketing programme and the rail industry's investment in barcode ticketing technology.
The next step of the DfT's strategic vision for rail is how it can be progressed further to make smart ticketing the norm.
"Our ambition is to have a fairer, more logical fares and ticketing system, and this consultation starts that process"
Changes to fares will mean that passengers who choose to travel less or at quieter times of the day should see a financial benefit in doing so, said the DfT.
By delivering these outcomes, extending PAYG travel could offer passengers better value for money, increase passengers' trust and confidence that they will be charged the best fare, and attract new travellers to rail, sharing the cost of running the network among more users.
"There is great potential in expanding pay-as-you-go, but we need to make sure we get it right and ensure that everyone's voice is heard as we develop our reform plans. And if we are to make changes to fares and payment systems, we must also make it stack up financially," said Jones.
"Our ambition is to have a fairer, more logical fares and ticketing system, and this consultation starts that process."
Customer expectations
Commenting on why this is an important development towards creating seamless journeys for passengers, Rabih Arzouni, chief technology officer for transport, Fujitsu EMEIA, said: "Passengers are always seeking out more convenient experiences, and in transport, now expect fewer 'physical' interactions in terminals.
"We can therefore anticipate that the introduction of pay-as-you-go ticketing across the country will be welcomed by consumers, whatever their travel needs may be.
"These latest enhancements to the rail system are important – in our own research, we've found that transport lags behind many industries in its uptake of technology. Digital solutions can speed up transactions, reduce queues and grow revenue to optimise operations," he continued.
"To drive the future of transport in the UK, the DfT should look at how digital technology has transformed the rail system in London, and bring in the expertise of trusted technology partners to help create the seamless journeys that customers increasingly expect."
You might also like: