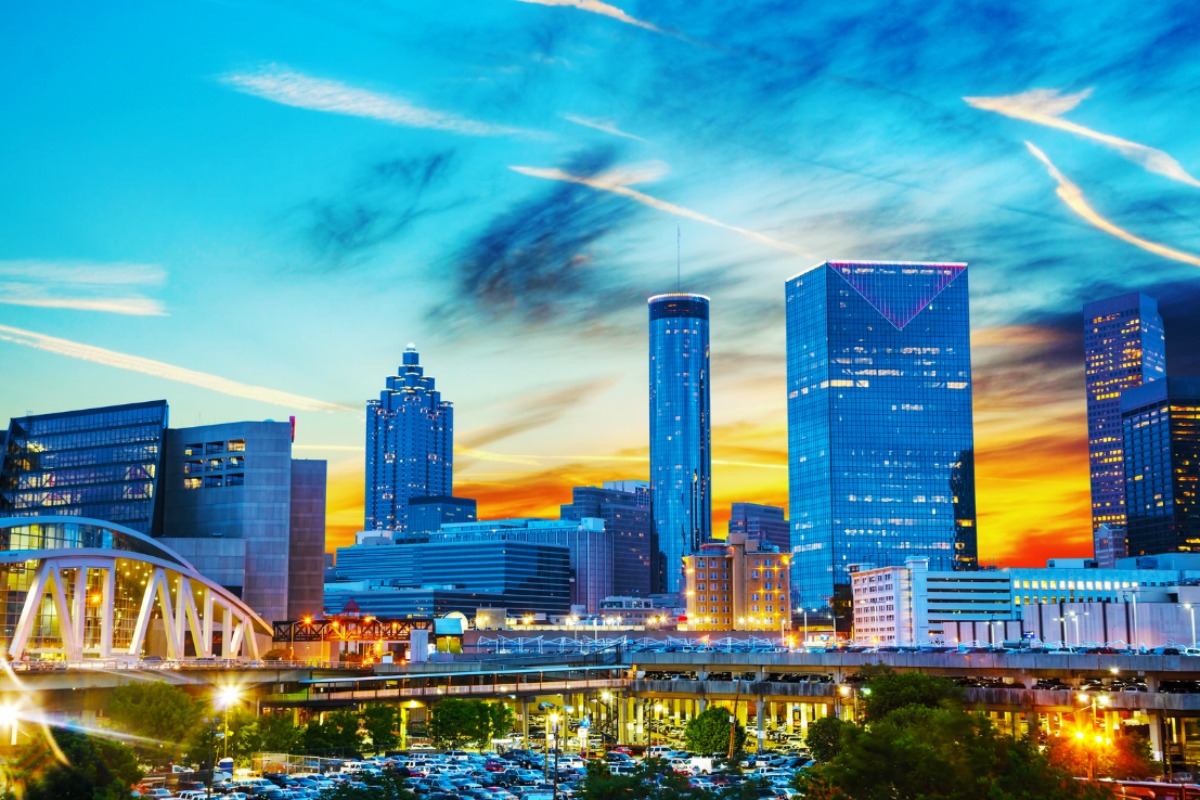 Accelerator programme will add to Atlanta's reputation for attracting tech talent
Comcast NBCUniversal has announced it will house a new tech start-up accelerator as part of its LIFT Labs for Entrepreneurs multi-city support programme in the US.
Dubbed the Farm, the accelerator will be located inside its new headquarter central division building in Atlanta, presently under construction, and will offer a variety of programmes to support and nurture select start-ups, including a 12-week accelerator programme delivered by accelerator organisation, Boomtown.
The Farm start-up accelerator will open applications for its first teaching class later this summer, and the inaugural programme will begin early next year. The Farm will focus on mobility, connectivity and communications companies while also actively considering other businesses that can benefit from the Comcast NBCUniversal-Boomtown partnership.
Comcast NBCUniversal said it has allied with Boomtown to develop and manage the Farm because of the accelerator's structure and approach. Boomtown evolves its curriculum based on feedback from participating founders and mentors, and provides a complete business and management curriculum. Boomtown said its goal is to support entrepreneurs in building great companies.
"We are excited to launch a programme that will add to Atlanta's and Georgia's reputation for attracting and supporting tech innovation and creating a world-class start-up environment," said Bill Connors, president of Comcast's central division.
"In the spirit of Ralph Roberts, an entrepreneur who founded Comcast as a small start-up and shaped it into a global media and technology leader, the Farm will focus on the health and long-term success of the companies and the entrepreneurs who participate in the programme."
The Farm will be situated inside the Comcast central division headquarters building at the Battery Atlanta, a 60-acre development that will include SunTrust Park, the new home for baseball team the Atlanta Braves, as well as retail shops, restaurants, an office tower, hotel, entertainment venue, and residential units.
Comcast said it is providing video, data, wi-fi and voice technology throughout the entire community, powered by the highest capacity network ever built for such a complex.
According to Boomtown it will be its first accelerator outside of Boulder, Colarado. The Farm will welcome qualified start-ups from around the globe to participate in its programmes, and will emphasise diversity among company founders.
Since 2014, Boomtown has invested in more than 70 companies, three quarters (72 per cent) of which it claims are generating revenue.
The Farm is part of Comcast NBCUniversal's LIFT Labs for Entrepreneurs program, which stands for Leveraging Innovation For Tomorrow.
If you like this, you might be interested in reading the following:
Liquid Square Opens in Milan
The studio aims to help clients rapidly design, create, test and deliver innovative software applications that are easy to update, replace or augment as business requirements evolve
smartcitiesworld.net/connectivity/connectivity/liquid-square-opens-in-milan
Accenture opens Digital Hub in Chicago
The professional services firm is hoping its digitally-enabled space will help accelerate innovation and foster teamwork across its client base
smartcitiesworld.net/connectivity/connectivity/accenture-opens-digital-hub-in-chicago
Accenture opens Digital Acceleration Center in UAE
The new centre is set to be a digital innovation hotspot for regional organisations
smartcitiesworld.net/news/news/accenture-opens-digital-acceleration-center-in-uae-544