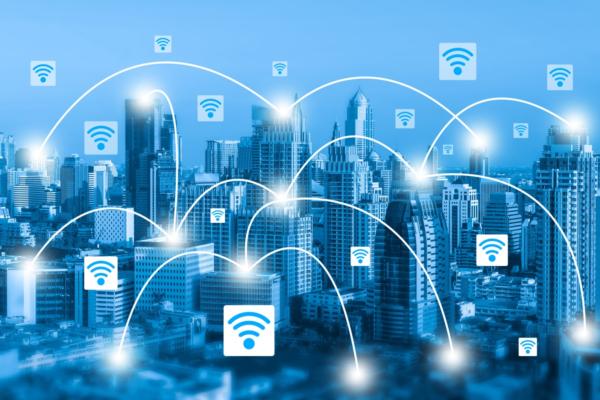 SmartCityX wants to use tech to address cities' generational problems and inefficiencies
Smart city initiative SmartCityX has announced the initial 18 start-ups that will be part of its inaugural global innovation programme.
Led by San Francisco based VC firm Scrum Ventures along with eight other Japanese partner companies, the programme seeks to redefine 'antiquated' accelerator models by creating a business incubator community that focuses on "revenue and relationships".
SmartCityX community
According to Scrum Ventures, these "early start-up acceptances" reflect the diversity of the SmartCityX community – representing nine countries across the world.
The start-ups offer technologies, which aim to make cities more equitable and inclusive and fall into five sub-categories within the smart city space ranging from mobility, energy, connectivity, smart building and consumer products and services.
"SmartCityX was founded on the belief that now – more than ever – is the time to address generational problems and inefficiencies plaguing cities around the world"
Spanning from seed to growth stage, the 18 start-ups have raised a combined total of some $250m dollars and show great promise in becoming the world's next market leaders in this sector, claims Scrum Ventures.
"These initial members of the SmartCityX start-up community illustrate why I'm so excited to be part of the leadership circle," said John Rossant, chairman of NewCities Foundation and co-founder and CEO of CoMotion.
"Innovation in the city space is not only white-hot, it is also happening on a global basis. And this initial group of start-ups will likely grow to over 100 through the duration of the application and evaluation phase. I'm truly looking forward to getting to know these companies and others that will be applying prior to the deadline."
The start-up highlights include:
May Mobility (US): autonomous transportation start-up seeking to create a safer, greener, more accessible world
Ubiquitous Energy (US): pioneer in next generation solar technologies through a transparent solar coating that enables any surface to convert ambient light into electricity
Mighty Buildings (US): developer of a 3D printing technology that aims to make housing more affordable for customers.
The remaining 15 companies are: CarIQ (US); Deeping Source (Korea); Eva (US); Exawizards (Japan); Grillo (Mexico); Inspektlabs (India) Miles (US); Pavegen (UK); PopID (US) QIue (Indonesia); SkyCool Systems (US); Vacan (Japan); Voiceitt (Israel); WiTricity (US); and ZeroKey (Canada).
Generational problems
"SmartCityX was founded on the belief that now – more than ever – is the time to address generational problems and inefficiencies plaguing cities around the world," added Michael Proman, managing director, Scrum Ventures.
"Technology can be used as a powerful resource in solving these complexities and enhancing the quality of life for our diverse communities, which is precisely why we have set out to identify these start-ups that can do exactly that."
SmartCityX has also assembled a leadership circle of some 50 industry executives from corporate, public sector (municipal) and venture circles and plans to further grow it to "reflect the depth and breadth of the start-up applicants and reinforce the broad-based value that [it] can provide".
To find out more about the start-ups involved, go to SmartCityX.
You might also like: