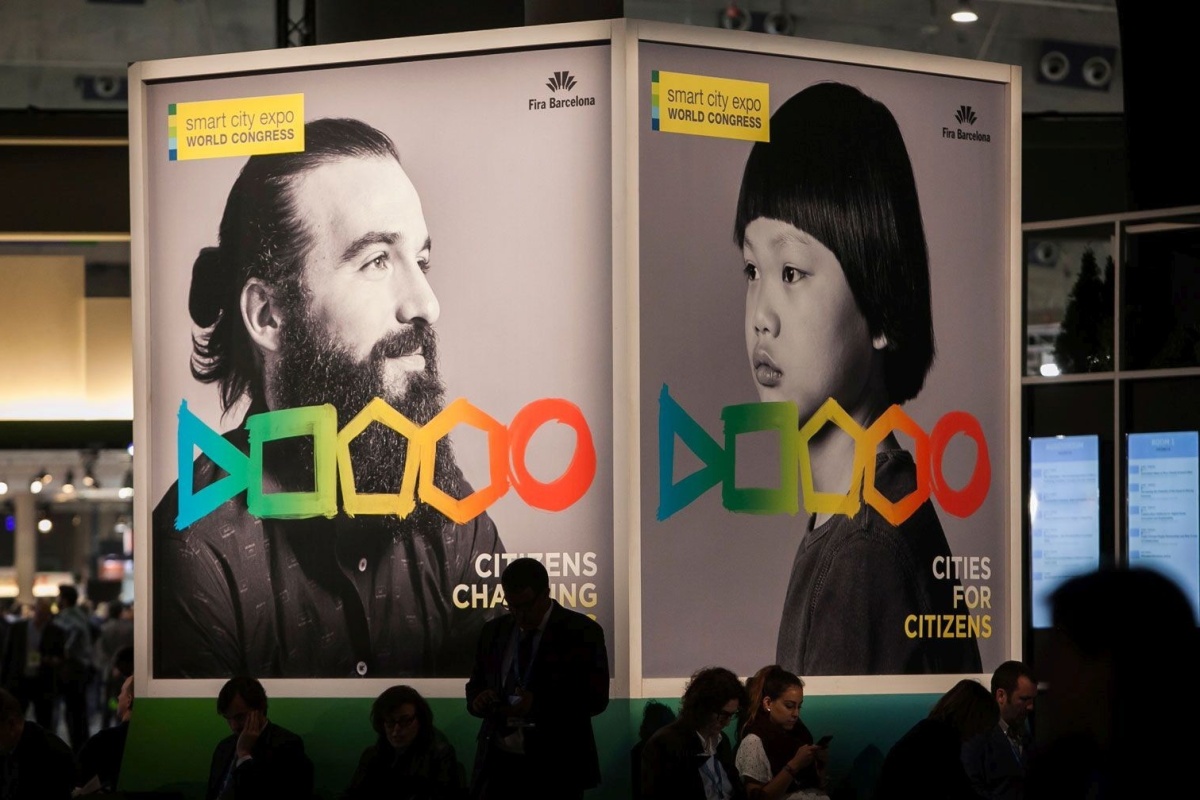 The three themes for expo are: citizen empowerment, technology and mobility
Dirk Ahlborn, Joan Clos, Robert Muggah and Dimitri Zenghelis have been confirmed as the keynote speakers at Smart City Expo World Congress (SCEWC), which takes place at the Gran Via venue in Barcelona 14-16 November.
SCEWC is the leading international event on smart cities organised by fira de Barcelona and will bring together 700 cities worldwide as well as 600 exhibitors and 420 speakers. This year the event is focusing on three themes: citizen empowerment, technology and mobility.
Robert Muggah is the co-founder of the Igarapé Institute and The SecDev Foundation and is largely known for his work on fragile cities, arms control, and migration. His field of expertise is the crossroads between cities, security and technology. His work on designing platforms to map arms transfers, track homicide, predict crime, and promote accountability among police is globally recognised.
Joan Clos is the executive director of UN-Habitat since October 2010. Prior to joining the United Nations, he served as the Spanish Ambassador to Turkey and Azerbaijan and was Minister of Industry, Tourism, and Trade of Spain and has an extensive background in urban governments having been elected twice as mayor of Barcelona from 1997 until 2006.
Bettina Warburg leads the blockchain practice at Animal Ventures and works with Governments and members of the Fortune 500 list to help drive the global commercialisation and integration of blockchain technology. Warburg started her career as Public Foresight Strategist at the Institute for the Future.
Dimitri Zenghelis is one of the leading experts in climate change economics. A Senior Visiting Fellow at the Grantham Research Institute at the London School of Economics, he studies the macroeconomic aspects of climate change and the design of policy regimes for tackling harmful climate change.
Among the other speakers at SCEWC: include: Ede Ijjasz-Vasquez, senior director Social, Urban, Rural & Resilience Global Practice at the World Bank; Gilles Babinet, Digital Champion representing France at the European Commission; Miguel Gamiño Jr, New York Chief Technology Officer; Theo Blackwell, London Chief Digital Officer; and Kasim Reed, Mayor of Atlanta (USA).
SCEWC will also host the first Smart Mobility World Congress, a smart transport summit focusing on urban and intercity transport. Among the highlighted speakers is Dirk Ahlborn, CEO of Hyperloop Transportation Technologies, the new transportation mode aimed at transporting people and objects at 1,200 km/h through a system of sealed tubes.
.
If you like this, you might be interested in reading the following:
Expo aims to empower citizens
Citizen empowerment will be the main theme of this year's Smart City Expo World Congress in Barcelona
Barcelona welcomes a world of smart
The biggest ever Smart City Expo World Congress opens its doors today with the aim of making cities work better for their citizens
First Smart City Expo Latam opens its doors
The Mexican city of Puebla hosts the largest Latin American event on smart cities