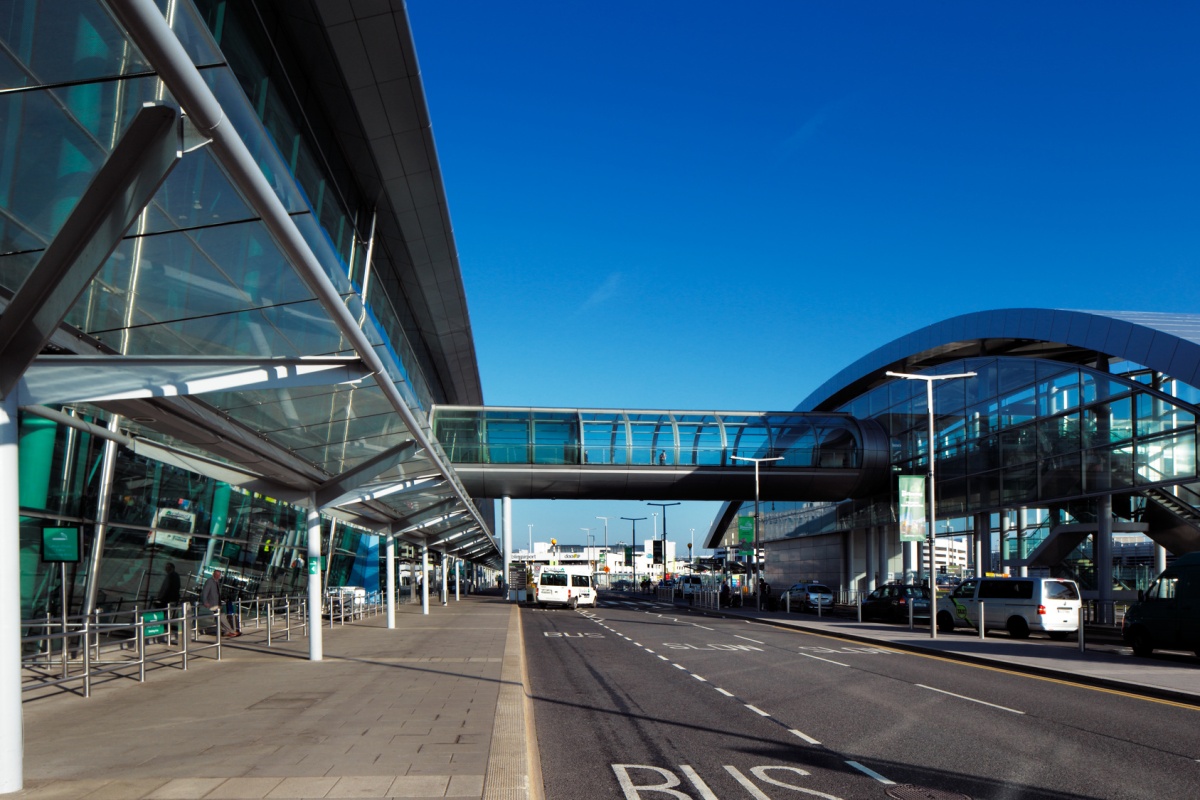 Dublin Airport Authority has made 44 per cent of energy savings
More than 430 representatives from public bodies and government departments attended the Sustainable Energy Authority of Ireland (SEAI) public sector conference at University College Dublin in a bid to progress energy-saving strategies.
The focus of the second national conference was driving the public sector towards the Government's energy efficiency target of 33 per cent by 2020.
The most recent annual report on the energy efficiency performance of public bodies published by SEAI last year showed that the public sector saved €133m through improved energy efficiency in 2016 and is now one fifth more energy efficient.
Energy efficiency in the public sector is hugely important in terms of overall climate action and public sector reform. So as public servants we have to do more and to show tangible leadership in energy efficiency," said Denis Naughten, minister for communications, climate action and environment, during the opening address.
"The public sector spends €1,000 per minute on energy every year. This is the public's money so we must be accountable and demonstrate leadership with action. The financial savings that each public body and department makes through cutting energy use can now be reinvested into vital public services within their own sector."
Attendees at the conference learned about best practice in energy efficiency action including progressing project pipelines, advanced building and facility upgrades, energy awareness and behaviour change, and structured energy management, all of which can deliver energy- and cost-savings to the sector.
More than 20 public bodies are already certified to the international standard on energy management, ISO 50001, and are reportedly excelling in energy efficiency. These include:
Dublin Airport Authority which has made 44 per cent energy savings by embedding efficiency in procurement and design stages
Cork Institute of Technology has made 37 per cent energy efficiency savings through lighting and pump upgrades and three combined heat and power installations
Galway County Council is making significant savings in key buildings like the City Fire Station and County Hall following upgrades saving over €6,000 per annum
Dublin Port has made 18 per cent energy efficiency savings following upgrades to lighting, solar PV and metering
Waterford IT has secured ISO50001 certification for its five campuses and installed 40kW of solar PV on site.
"At SEAI, we are working across the entire public sector to help make it more energy efficient and to use cleaner energy," added Jim Gannon, CEO, SEAI. "Through this activity, hundreds of millions of euros can ultimately be re-directed to important frontline public services and capital infrastructure."
In the last year, SEAI has invested €5.75m of government money in building and school upgrades, primarily through collaborations with OPW and Department of Education and Skills.
SEAI hopes to extend this model to other interested public bodies, creating a strong project pipeline and evidence base.
If you like this, you might be interested in reading the following:
Los Angeles trials energy-saving portal
Programme aims to help community groups organise and source alternative energy solutions
Could smart cities save governments, people and companies $5trillion annually?
IoT and smart technologies will be pivotal to the future success of smart cities but only if players collaborate to embrace a holistic approach
Ireland's drive towards smart accelerates
Seven cities will work together to share insights, support collaborative research and advise stakeholders on collective city priorities