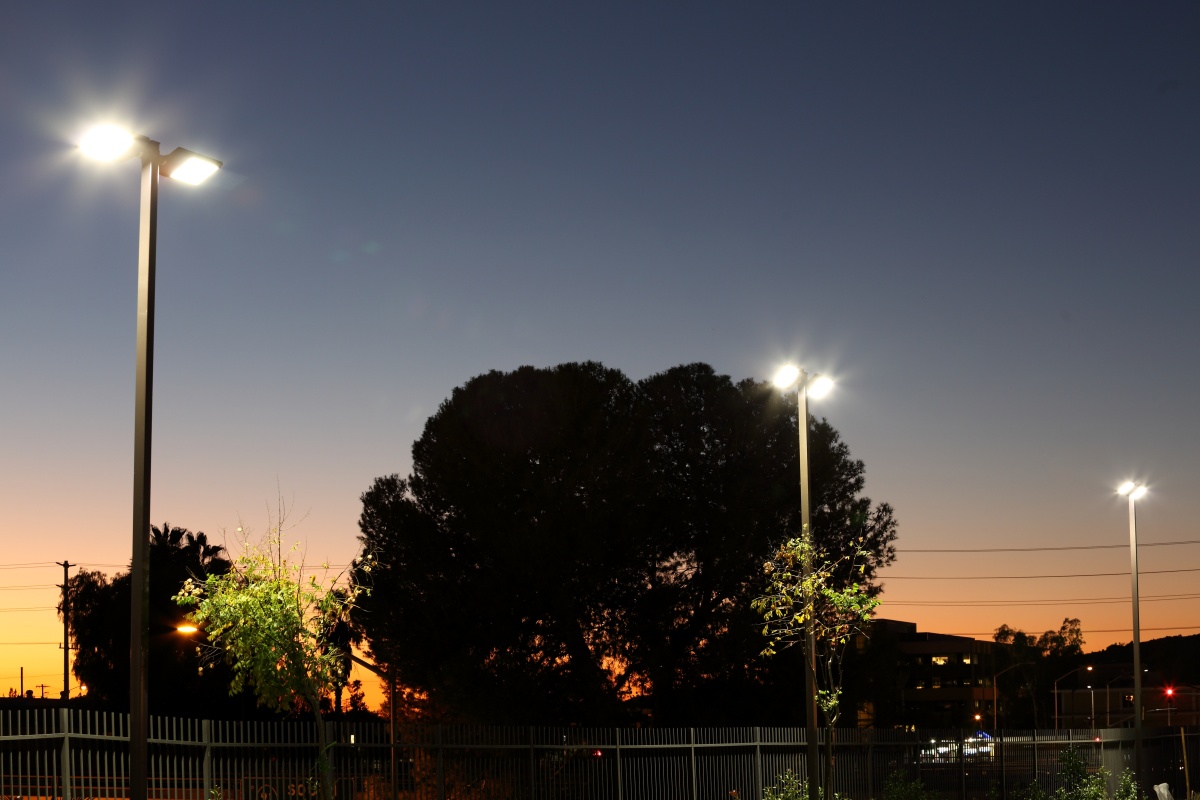 SolarMax LED's lighting technology runs over a Cisco wireless network
The city councils in El Monte and Carson in Los Angeles County have approved installation of new wireless LED systems as part of a region-wide Smart & Safe Parks initiative to enhance public safety, conserve energy and reduce maintenance.
A zero-down financing model from SolarMax LED has enabled each city to minimise upfront investment and recover costs through improved operating efficiencies. Lead contractor ACS Group forecasted the estimated savings on the Mountain View project alone at more than $241,000 over the first five years.
In addition to the SolarMax LED component, the Smart & Safe Parks initiative includes a separate video surveillance camera system as well as an expanded community wi-fi network that will deliver broadband access to underserved residential neighbourhoods and school districts. CIOPRO, a technology integration specialist, formed the consortium of partner companies involved in system build out.
The fully integrated system runs over a wireless network powered by Cisco Systems. Functionality enables facilities managers to remotely monitor and control variables such as LED lighting consumption, brightness, seasonality, and outages. City personnel can also use the software to position video surveillance cameras for optimal security.
CIOPRO principal Elias Cortez praised the visionary efforts of El Monte Mayor Andre Quintero and his counterpart in Carson, Albert Robles, in embracing the initiative. "Change starts at the top and leadership demonstrated their commitment to conservation and sustainability," said Cortez.
He added: "Smart & Safe Parks is much broader than achieving cost-savings through the adoption of advanced technology. It encompasses public safety, technical education, job creation, and even broadband access in neighbourhoods and schools that desperately need that connectivity."
Ching Liu, executive vice president of SolarMax LED said the initiative shows that innovation isn't simply restricted to R&D efforts inside corporations. "Public agencies and educational institutions, in partnership with innovative private-sector companies, can -- and are -- doing things that light the way to the future," he said.
SolarMax LED is part of SolarMax Technology, a worldwide leader in solar, LED lighting, energy storage, monitoring and large-scale solar.
If you like this, you might be interested in reading the following:
Los Angeles trials energy-saving portal
LA's first-ever smart energy initiative will pilot in Watts and Bel Air-Beverly Crest neighbourhoods
Hong Kong pilots smart street lighting
The Highways Department has chosen Telensa to deploy its intelligent lighting system in Yuen Long Town
Los Angeles leads in installed solar power
PermaCity's completion of major new solar array at the Los Angeles Convention Centre helps city to top the latest ranking