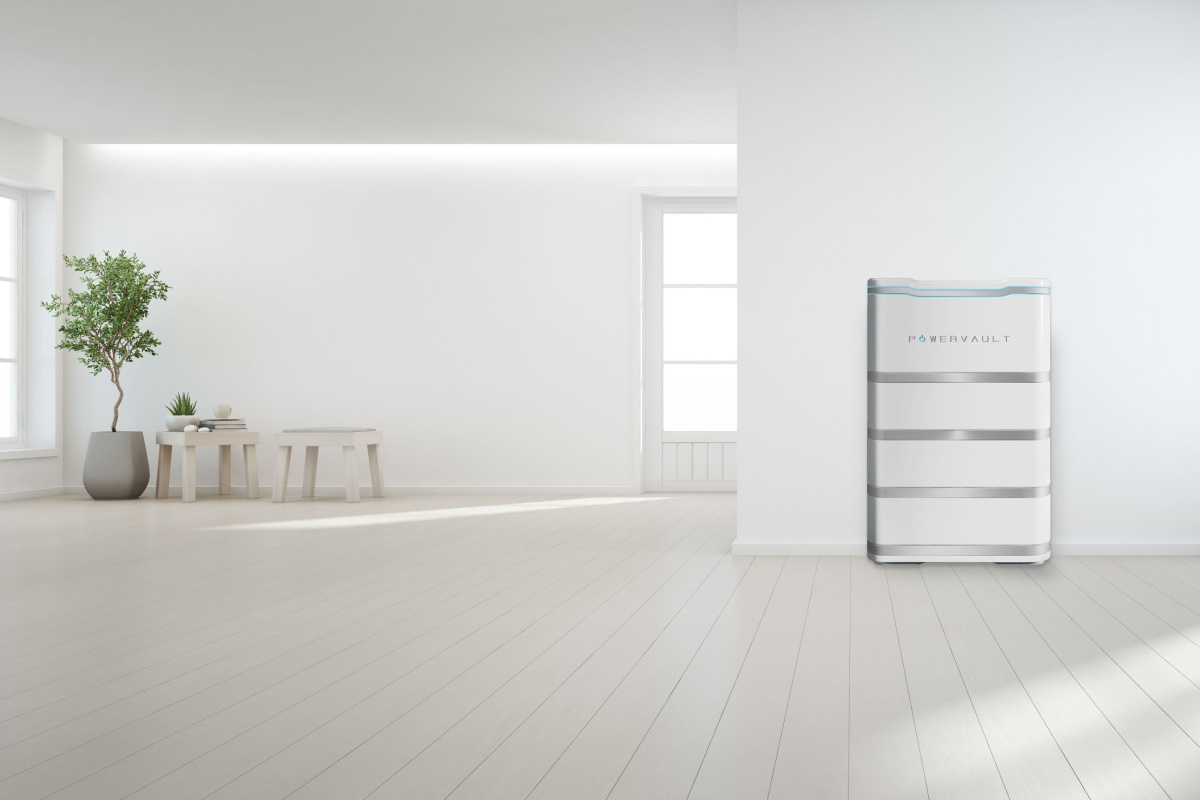 The Powervault 3 is being installed in homes in London
After winning the first commercial flexibility contract with UK Power Networks earlier this year, Powervault announced it will be installing 40 Powervault 3 systems in homes in London allowing them to earn money from their electricity supply, whether or not they have solar panels.
Powervault's battery works with its GridFLEX software, to enable homeowners to earn an income for supporting the grid when it is under stress.
Solar typically provides a source of power when it is needed least but Powervault 3 can store free solar energy during the day so that consumers can use it when they need it during the evening, the company claims.
"We are really excited to launch the Powervault 3 product. It creates market-leading value for the homeowner, and it also unlocks new revenue streams by providing support to local and national electricity networks," said Joe Warren, managing director of Powervault

"We would all love to power our homes with low-cost renewable energy, but we can't control when the wind blows or when the sun shines. The Powervault 3 system can solve these problems. It can charge up with low-cost energy and use that to reduce peak demand. Using smart meters, you can also charge up with the very cheapest electricity from the grid."
The new Powervault 3 system has two battery options. The standard product, Powervault 3, uses lithium-polymer cells, which are warranted for 10 years. The Powervault 3eco product, however, uses recycled lithium-ion cells from Renault and Nissan's electric vehicles, which provides a cheaper and green alternative for customers.

The Powervault 3 system uses a new hybrid inverter which enables customers to connect the batteries direct to their solar panels. Customers can therefore avoid spending £1,000 on a dedicated solar inverter, which significantly reduces the total cost of installing a solar system, the company claims.
The Powervault 3 system is compatible with all smart tariffs, which enables customers to store cheap, off-peak electricity from the grid to use at peak times.
Powervault said its customers can also earn an income by opting into its GridFLEX platform and allowing their battery to support the grid when it is under stress – from either too much supply or too much demand. Powervault 3 can charge from the grid or discharge into the grid to help balance supply and demand on the network.
"The innovative Powervault 3 technology represents a sea change for both homeowners and the smart grid. It supports the transition to a smart, low carbon electricity network, whilst helping homeowners save money on their energy bills and earn additional income for supporting the grid," added Warren.
If you like this, you might be interested in reading the following:
Off-grid system powers lighting in historic Moroccan city
It marks the first phase of a major project expected to comprise around 5,000 smart off-grid streetlights eventually
Edinburgh rolls out smart streetlight controls
System pays for itself in reduced energy and maintenance costs and enables streetlight poles to act as hubs for smart city sensors
Telensa lights the way for Whakatane
It is part of the New Zealand Transport Agency's programme to convert existing road lighting to wirelessly managed LED lights