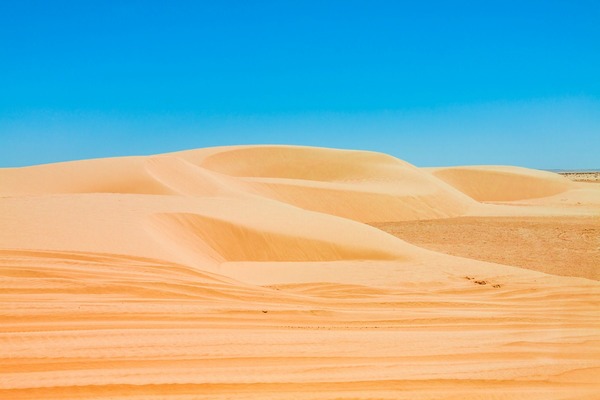 The plant will be located in Tozeur, close to the Sahara Desert
TerniEnergia is to build a 10MW solar photovoltaic power plant in Tunisia.
The Italian smart energy company has signed a $12.5m contract with the state-owned utility Société Tunisienne de l'Electricité et du Gaz (STEG).
The plant will be installed at Tozeur, a city in the south west of the country, close to the Sahara Desert.
It will be the first utility-scale photovoltaic plant to be built in Tunisia and will have a total capacity of 1GW comprising installation of 320MW within STEG and 680MW promoted and developed by private investors.
The partnership between TerniEnergia and STEG, created as part of a public-private arrangement strategy for renewable energy and energy efficiency, will also see TerniEnergia deliver a training program for STEG staff and technicians.
The order includes all engineering, procurement and construction activity, with the supply of PV modules and inverters. Construction will begin at the end of March and is expected to take 12 months to complete the plant.
As part of the project six small plants will be built to be used for the development and testing of innovative technologies and solutions.
TerniEnergia, established in 2005, is part of Italeaf Group with some 500 employees. It is organised into four business lines technical services, energy management, energy efficiency and cleantech.
If you liked this, you may wish to view the following:
The Moapa Southern Paiute solar project is commissioned
The energy project creates a template for other tribes to follow
smartcitiesworld.net/news/news/the-moapa-southern-paiute-solar-project-is-commissioned-1493
Nevada solar plant goes online
Boulder Solar is one of 43 diverse renewable energy projects that are helping to meet the electricity needs of NV Energy customers
smartcitiesworld.net/news/news/nevada-solar-plant-goes-online-1385
Desert provides home for energy storage
Arizona Public Service is bringing battery-based energy storage to the desert through a 4-megawatt agreement with AES Energy Storage
smartcitiesworld.net/news/news/desert-provides-a-home-for-energy-storage-1192