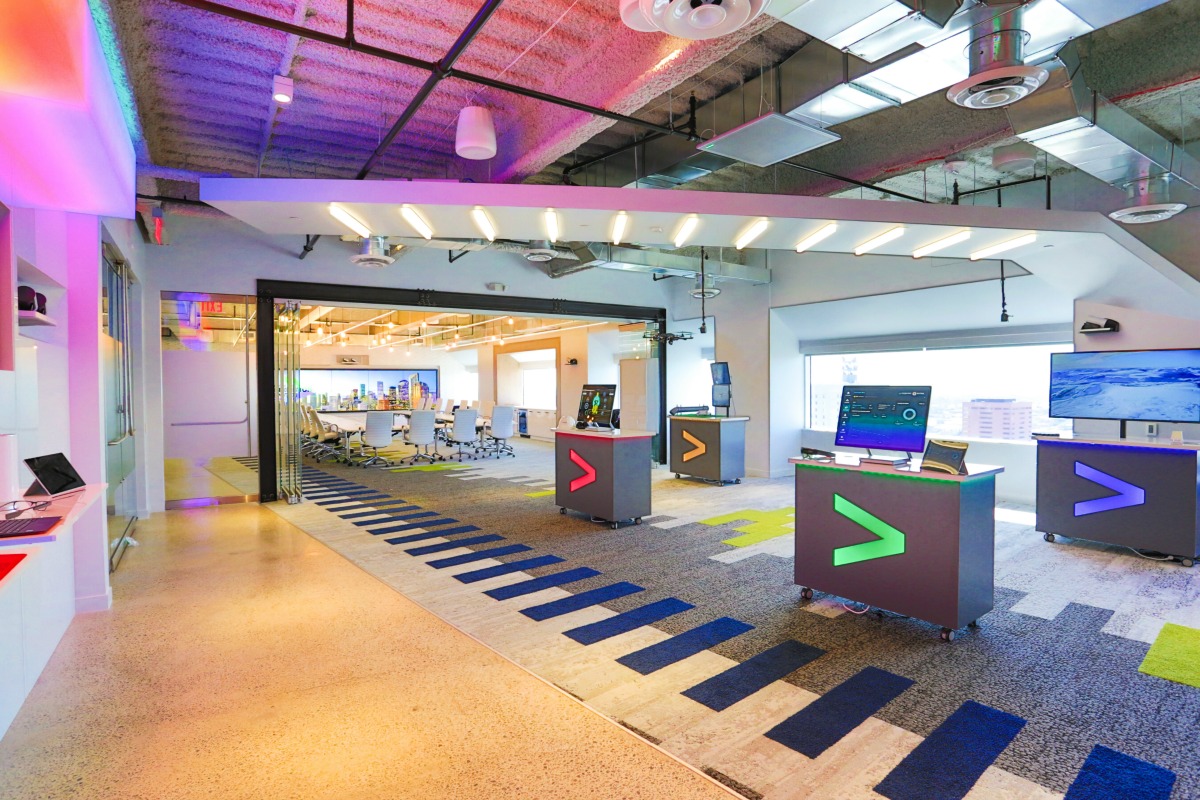 Accenture helping customers to better navigate the digital economy
Accenture has announced that by the end of 2020 it will open ten new innovation hubs in key cities in the U.S. and expand its regional network of technology delivery centers.
It is also set to invest $1.4 billion in training to ensure its staff have leading-edge capabilities to serve its clients, while creating 15,000 highly skilled new jobs in the U.S.
"In recent months, I have met with clients across all the major industries we serve, and the need for innovation to grow, compete and transform in the digital economy has never been greater," said Julie Sweet, Accenture's chief executive officer – North America.
"Accenture is a leader in digital, cloud, and security-related services, and with this announcement, we are accelerating our investments in innovation in the U.S."
Accenture's expansion plans in key cities and regions will allow it to collaborate more closely with clients to develop, scale and deliver innovative solutions.
Accenture is investing in the critical capabilities needed to serve its clients in the digital economy across all of its businesses – strategy, consulting, digital, technology and operations.
The new jobs will increase Accenture's total workforce in the United States to more than 65,000 people, an increase of 30 per cent by the end of 2020.
"I am excited that we are creating even more opportunities for our people to participate in one of the most dynamic parts of the American economy," said Sweet. "Today marks a key moment for Accenture to help our clients play an even bigger part in the nation's growth and innovation agenda."
Accenture is a leading professional services company, providing a broad range of services and solutions in strategy, consulting, digital, technology and operations. It has more than 50,000 people and operations in 41 cities in the US and serves 93 of the Fortune 100 companies, and more than 70 per cent of the Fortune 500.
If you enjoyed this, you might wish to read the following:
People shape the future, not technology
Accenture's Technology Vision 2017 forecasts a future of technology for the people by the people

smartcitiesworld.net/connectivity/connectivity/people-shape-the-future-not-technology
London's opportunity to accelerate digital transformation
Accenture opens its Liquid Studio in the heart of the UK capital to help clients "imagine and invent" the future

smartcitiesworld.net/connectivity/connectivity/londons-opportunity-to-accelerate-digital-transformation