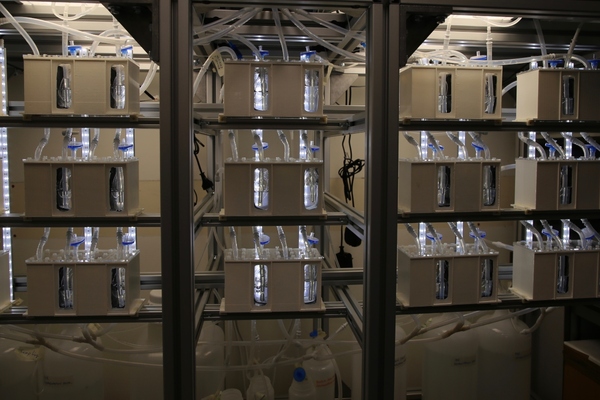 The wall of living bricks bring together several threads of bio-digital research
A research consortium has created a prototype of "living bricks" that can generate energy in the home and which it hopes will ultimately replace fossil fuels and revolutionise housing.
The Active Living Infrastructure: Controlled Environment (Alice) consortium claims the living bricks can make electricity and clean water, but also ensure individuals keep informed and help them offset environmental impacts.
Bio-digital research
The Alice consortium comprises Newcastle University, the University of the West of England and Translating Nature, which collaborates with organisations, academia and artists to develop and produce artworks that use data to translate and reflect the living systems around us.
The Alice prototype is funded by UK Research and Innovation, Horizon 2020 and the EU's Innovation Awards and brings together several ground-breaking threads of bio-digital research.
Together these create a living, breathing, energy-generating microbial system that can simultaneously supply power to the home and communicate to householders through augmented reality to tell them how productive and happy they are.

The base of the prototype is a wall of living bricks which can form entire walls and structures. These living bricks contain microbes that use liquid waste to generate energy, which can then be turned into electricity and clean water. In order to know how productive the microbes are, Alice uses biosensors that record data produced by the microbial electrons.