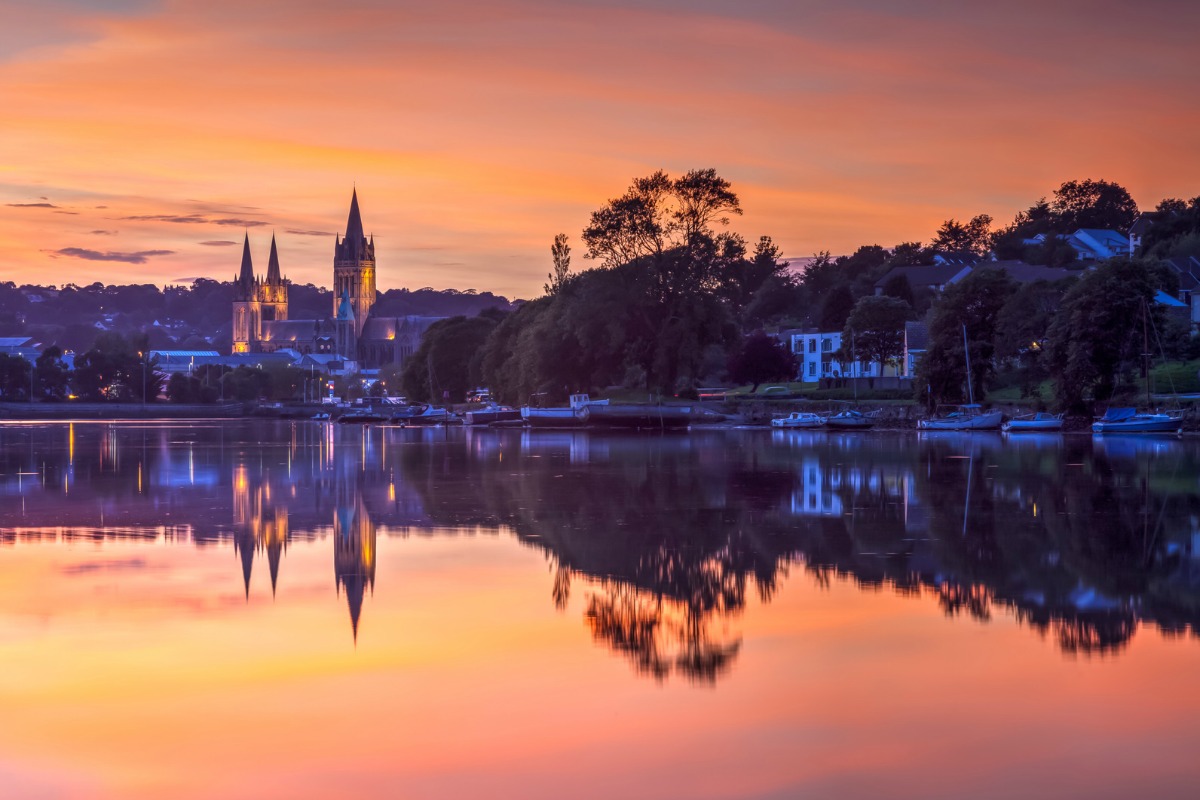 A virtual energy marketplace for Cornwall
Centrica has announced a trial to create a "virtual marketplace" for energy in Cornwall that will allow participants to sell their flexible energy capacity to both the grid and the wholesale energy market.
The £19m programme will test the use of flexible demand, generation and storage, and reward local people and businesses for being more flexible with their energy.
Working with partners, Centrica will install new technology into more than 150 homes and businesses. The programme has been developed in response to the global shift of focus from centralised generation to a distributed model where energy is generated and managed closer to the point of demand.
Over the next three years, Centrica's distributed energy and power business will work with renewable generators, local businesses and other large energy users to give them free smart technology upgrades and install new energy storage units with the aim of helping them to unlock new revenue streams. The team will also install battery units, micro-combined heat and power (CHP), or a combination of the two, in up to 100 homes.
"Cornwall has been at the forefront of harnessing renewable generation, but that has brought challenges to the local grid. Our ambition is to explore how battery storage, flexible demand and generation can to reduce pressure on the UK's electricity grid, avoid expensive network upgrades and support future decarbonisation," said Jorge Pikunic, managing director of Centrica Distributed Energy and Power.
"This is a unique opportunity for us to work together with local businesses and homes to unlock new approaches that can give consumers more control of their energy, both here in the UK and potentially around the world. I believe this is a clear example of how the energy landscape could look in future -- a truly decentralised market where energy is smarter, greener and cheaper."
The trial is being funded by Centrica and the British Gas Energy for Tomorrow fund alongside a £13m grant from the European Regional Development Fund.
The Distributed Energy and Power team will also be opening a new office in Truro to house the 23-strong team of project managers, technical experts and software developers who will be delivering the trial alongside its partners at Western Power Distribution, National Grid and Exeter University.
If you like this, you might be interested in reading the following:
Its technology will help Western Power Distribution increase capacity without the need for infrastructure reinforcement in a region of South-West England
smartcitiesworld.net/news/news/abb-supports-uks-smart-grid-769
US and Europe set for massive growth in smart thermostats
This spells good news for consumers, energy companies and HVAC service providers with potential cost-savings and increased comfort and convenience
smartcitiesworld.net/news/news/us-and-europe-set-for-massive-growth-in-smart-thermostats--559
Smart grid deployment involves multiple different technologies as well as education of consumers, businesses and government
smartcitiesworld.net/special-reports/special-reports/getting-smart-with-energy