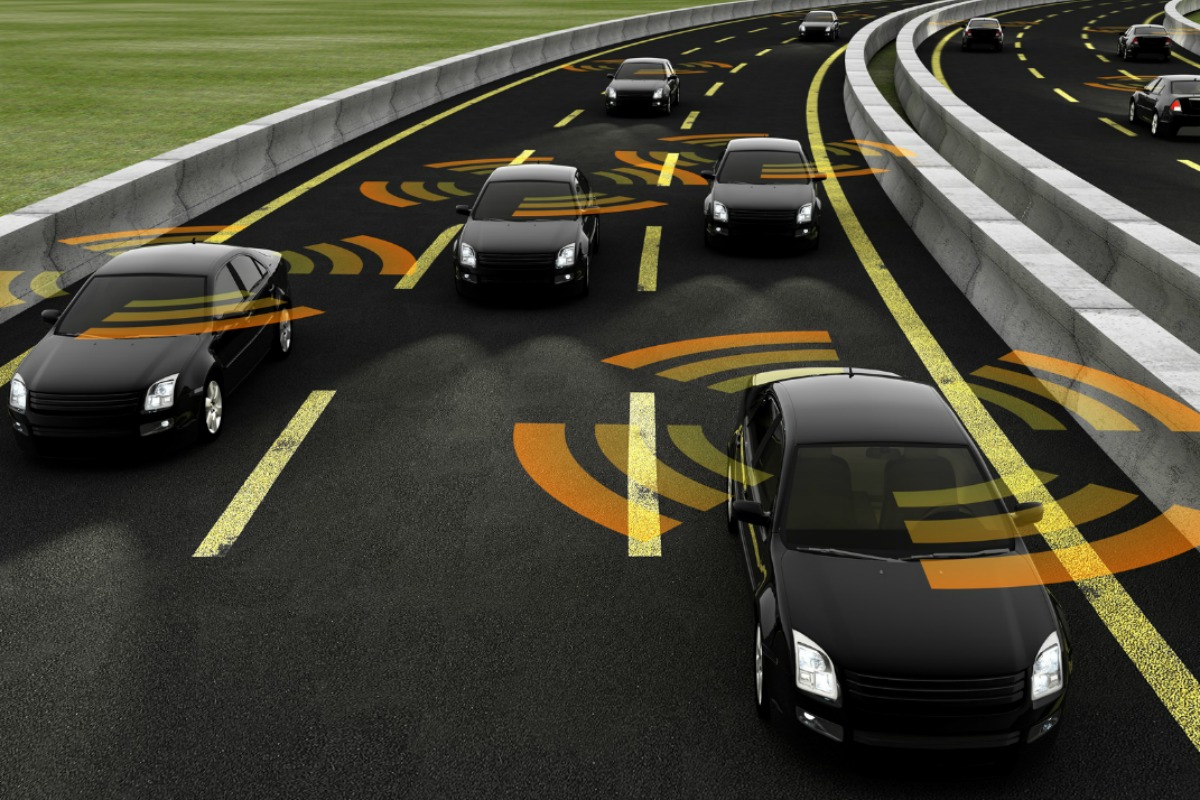 Vehicle-to-vehicle enables real-time short-range communication between vehicles
More than half of all new vehicles will be shipped with vehicle-to-vehicle (V2V) hardware by 2022, fuelled by the rapid growth of autonomous vehicles, a new study finds.
Juniper Research's Consumer Connected Cars: Applications, Telematics & V2V 2017-2022 report predicts that the total number of V2V-enabled consumer vehicles on the road will reach 35 million within five years, up from less than 150,000 vehicles in 2017.
Although this represents a 376 per cent compound annual growth rate (CAGR), it will still only amount to 2.7 per cent of all vehicles on the road.
V2V technology, which enables real-time short-range communication between vehicles, was introduced by Mercedes-Benz and Cadillac. It will play an important role in the advance of autonomous vehicles, as the annual production of self-driving cars approaches 15 million by 2025, the report states.
The study showed that alongside GPS, light-detection and ranging (LiDAR) and road mapping, V2V will be among the critical technologies in delivering autonomous driving systems.
For V2V to be successful, the research found that OEMs must include cellular connectivity to provide over-the-air (OTA) firmware updates. It recommended that OEMs implement 5G technology at the earliest opportunity to benefit from these newly enabled services.
According to the report, 5G will play a pivotal role in the future of the vehicle-to-everything (V2X) communications. Low latency, high bandwidth and wide coverage will be the key enabler of new services such as in-vehicle audio streaming and vehicle-to-infrastructure (V2I) services, such as safety and weather warnings for drivers.
As the complexity of these services increases, Juniper estimates that future automotive technologies, including autonomous systems, could each consume up to 1 terabyte of data per day.

"For V2X to meet future expectations, development must continue on the premise that 5G will be the underlying connection," said Sam Barker, research author. "This will be underpinned by increasing cross-industry collaborations such as the 5G Automotive Association."
If you like this, you might be interested in reading the following:
Consortium to trial vehicle-to-everything communication
Programme aims to demonstrate the benefits of using a unified C-V2X connectivity platform as well as to showcase C-V2X range, reliability and latency advantage
smartcitiesworld.net/connectivity/connectivity/consortium-to-trial-vehicle-to-everything-communication
Audi launches first vehicle-to-infrastructure tech in the US
Las Vegas continues its leadership in smart city technology by being the first city to connect traffic signal network to vehicles
smartcitiesworld.net/connectivity/connectivity/audi-launches-first-vehicle-to-infrastructure-tech-in-the-us
Driving connected 5G mobility
Vehicle manufacturers and telecoms giants team up to evolve, test and promote communication solutions for connected mobility
smartcitiesworld.net/news/news/driving-connected-5g-mobility-970