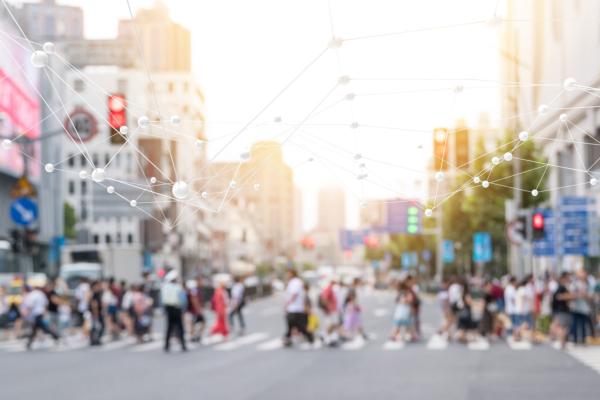 The fundamental issue with data is it leaves cities with no choice; they have to deal with it in some way or someone else will. It's the digital elephant in the room.
However, I have been poring over something much more interesting and that's the World Bank's Data for Better Lives report. It's a (very) cautiously optimistic piece of writing: "Data can lead to better lives through multiple channels. Governments can use data to improve programs, policies, and the targeting of scarce resources to marginalized people and areas."
That said, it describes data as a double-edged sword, especially in the developing world. While data can lead to greater accountability, better policy making and service delivery, and increased business opportunities, it can also fuel criminal activity, political surveillance, and foster monopolies, inequality and discrimination.
The issue for the developing world, and a solid chunk of the developed, is that governance structures are not fit for purpose, thanks to wonky regulation, gaps in critical safeguards, and a lack of open licensing and interoperability (as an aside, you can read about the latter issue in my recent interview with FIWARE CEO Ulrich Ahle). Even if a country is fortunate enough to have a framework in place, it may lack capacity, autonomy and financial resources.
The fundamental issue with data is it leaves cities with no choice; they have to deal with it in some way or someone else will. It's the digital elephant in the room and there's only going to be more of them in the decade ahead.
The World Bank recommends governments need to forge a new social contract for data, at both national and international levels. Data should be open and sharing initiatives can have positive outcomes throughout society - the fight against the Covid-19 pandemic is the most obvious one. Most interestingly, it says the reuse of data is vital - in addition to combining it with the more traditional sources of data (censuses, for example), it should also be placed within systems that can use it again and again.
More help for lower income countries needs to be provided on a global level to help marginalised people capitalise on data rather than be used as a cash cow. An international approach is also needed to protect systems, the World Bank recommends, to help countries in the developing world safeguard its cybersecurity systems and also generate trust within their populace.
The goal is an integrated national data system (INDS), which facilitates this use and reuse of data in a way that is safe and also supported by a country's citizens. "A well-functioning INDS explicitly builds data production, protection, exchange, and use into planning and decision-making and actively integrates the various stakeholders—individuals, civil society, academia, and the public and private sectors—into the data life cycle and into the governance structures of the system," the report reads.
No mean feat and that's something it goes on to admit in literally the next sentences: "Achieving a well-functioning INDS requires proper financing and incentives to produce, protect, and share data. Greater investment in physical and human capital is needed to improve data governance, specialized analytical and data security skills, as well as data literacy of the general public."
The report is stark about the benefits of data and the challenges countries and cities face to use it effectively – it calls data a double-edge sword for a reason. Without building a true social contract that embraces security, inclusion and value, we may not end up taking advantage of one of the greatest resources we have.