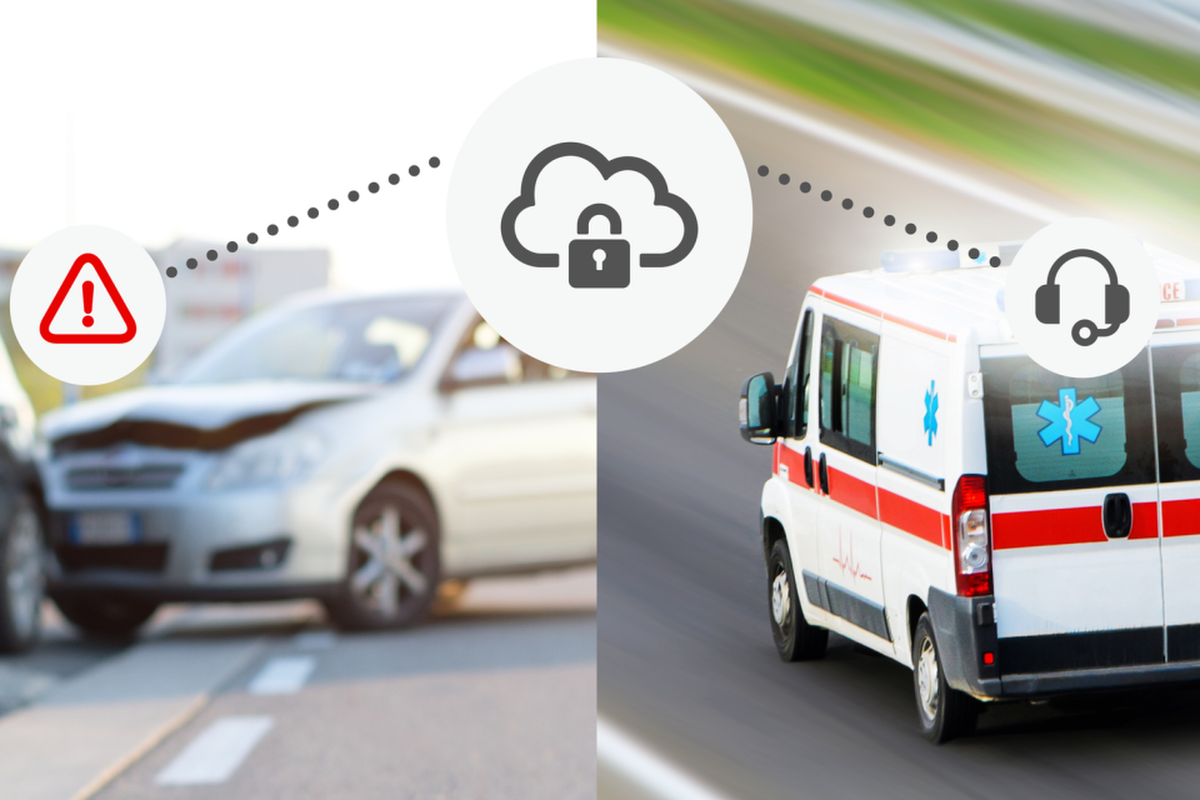 The system features enhanced safety features and emergency response capabilities
Bosch and Mojio have jointly developed an Internet of Things (IoT) emergency response solution that combines crash detection and emergency call (eCall) response in an existing connected car solution from Mojio. It potentially provides any passenger vehicle on the road with an emergency response system.
The solution, which senses collisions, assesses severity and triggers the appropriate emergency response, is being unveiled at the CES 2019 electronics trade show in Las Vegas, which runs 8-11 January.
How does it work?
The crash detection algorithm from Bosch uses accelerometer sensor data from within a 'made for Mojio' certified OBD-II device to sense and measure a collision in real-time, communicating the crash data to Mojio's cloud platform and triggering contextual emergency response alerts.
The critical data, including the crash time, vehicle location and incident severity, is sent from Mojio's cloud to Bosch's eCall system to enable rapid dispatch of local emergency responders to the scene. In addition to the professional eCall response from Bosch, a simultaneous notification is sent to user-designated SOS contacts, such as family and friends, via Mojio's mobile app and SMS.
The key benefit of this IoT solution where vehicles are directly connected to the cloud is professional help arriving sooner in the case of an accident.
"Enhanced driver safety, and the peace-of-mind that comes with it, will be a powerful benefit of connected mobility," said Mike Mansuetti, president of Bosch in North America.
Through the simple combination of a plug-and-play device for the vehicle's OBD-II port and a mobile app, nearly a million consumers in North America and Europe have already upgraded their cars with Mojio's white-label connected car solutions. These connected car offerings are deployed by Mojio's portfolio of mobile network operator customers, including Deutsche Telekom, T-Mobile US and Telus.
"Enhanced driver safety, and the peace-of-mind that comes with it, will be a powerful benefit of connected mobility"
Bosch and Mojio claim that for around $10 a month, this retrofit technology can be used in any vehicle, regardless of the make and model. Existing benefits include wi-fi connectivity for the vehicle and notifications for engine issues and recall notices to make informed decisions on maintenance and repairs.
It can also locate a stolen vehicle to inform authorities and provides access to a growing range of smart, integrated services, such as on-demand roadside assistance and parking reservations.
The solution is initially being offered to Mojio's global portfolio of mobile network operator customers, with early deployments to consumers expected by mid-2019 in North America and Europe.
This is the first joint connected mobility solution to be introduced since the two companies announced a strategic investment and innovation agreement in June 2018, an initiative led by Bosch's Connected Mobility Solutions global division.
You might also like: